Bourjois Healthy Mix Serum gel foundation won the most votes in the Project Foundation survey and as your wish is my command one Healthy Mix Serum review coming up. :D
Like always I have the lightest shade – Light Vanilla (no. 51).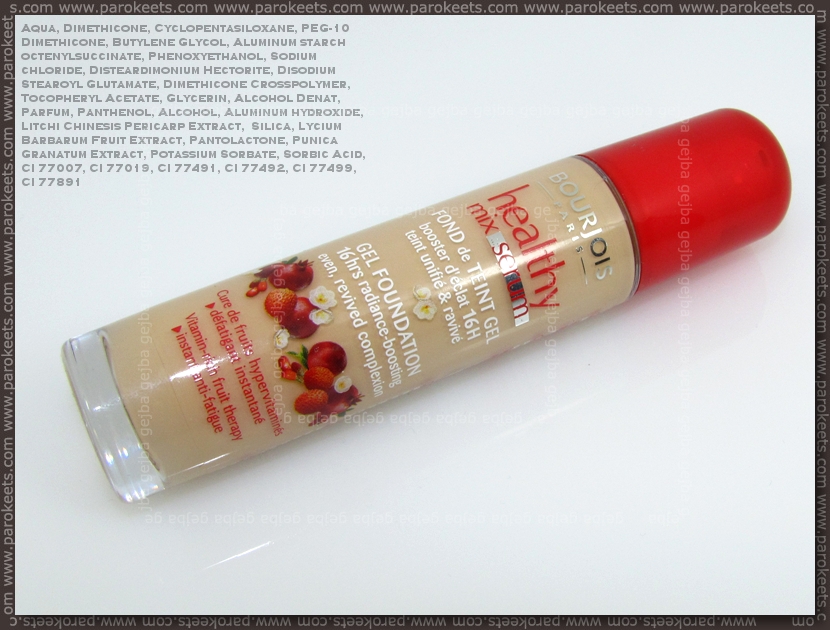 Manufacturers description
Its fresh and instant blending gel texture blends and glides onto the skin for an even, natural finish with no mask effect. Imperfections are erased, signs of fatigue are smoothed and the skin's radiance is boosted for up to 16 hours.
Finish
Semi-matte to satin, but it does not last long on my oily skin.
Coverage
Light to medium.
Formula
Light, not runny, thicker but still not really compact. With fruity scent.
Application
As this is light coverage foundation, hands work well for application. Maybe even better than brush on my skin as this foundation does not set well. Which is probably why it quickly disappears around the problematic areas (around nose, deeper lines …).
But I can not get it to look really flawless with any of the techniques. Stippling was OK few months ago, but now I just can not make it look as good – probably conflict with my current face cream.
Packaging
Plastic bottle with the pump.
Price
~14 EUR for 30ml (1 fl.oz.).
Swatch
Oxidation is really slight and currently welcomed as my face is still darker that normal. I used thicker layer (hence the more yellowish tone + the light is warm) as this foundation blends well with my skin-tone and you'd be wondering why am I showing you my bare skin. :D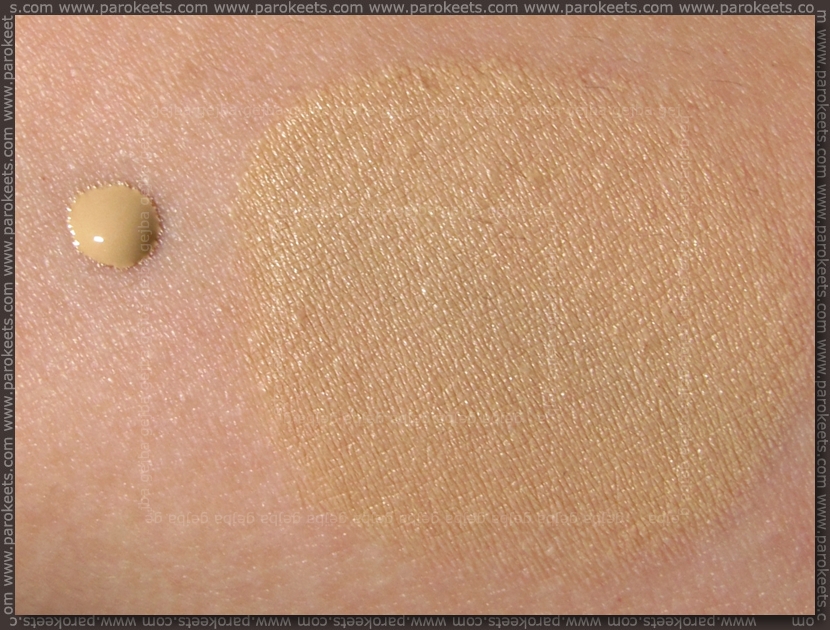 Conclusion
I was surprised to see that even this light "gel" formula did not work well with my flake skin. Even though Bourjois Healthy Mix Serum gel foundation doesn't suit me as "all over" foundation, it works great as mixing one (to dilute full coverage foundations and lighten them) and when I don't wish to apply foundation all over but only on problematic areas. And those are usually not flaky … go figure.
It doesn't cover up all of the redness, but is good enough coverage for fresh and natural look.
Would I recommend it?
Well – I think this may not be my perfect foundation, but is something that could work really well for others. Maybe for those with normal to combination skin, without flaky patches who want light coverage and major plus – no. 51 is very light in coverage and color tone.
Have you already tried out Bourjois Helathy Mix Serum gel foundation?