Today I have a gorgeous nail polish to show you. It is 212-Sephora by Sephora by OPI. It is a dark brown almost light smokey black polish with gold and copper glitter, holographic glitter and duochrome flakes. It's one of the most complex polishes I own. It looks amazing in the bottle. Unfortunately the complexity doesn't show up as beautiful on the nails, but it is still gorgeous.
This is how it looks like in the bottle.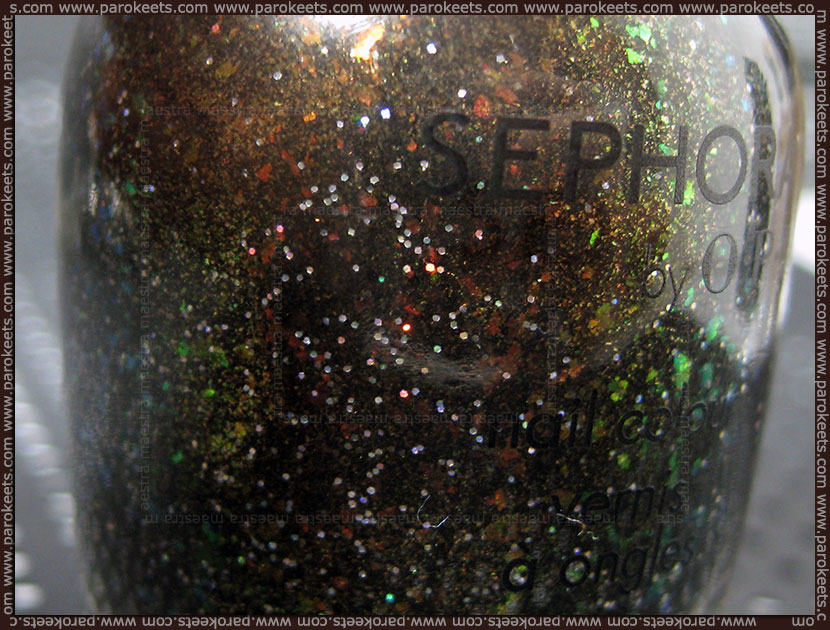 And a blur photo to show the holographic glitter better.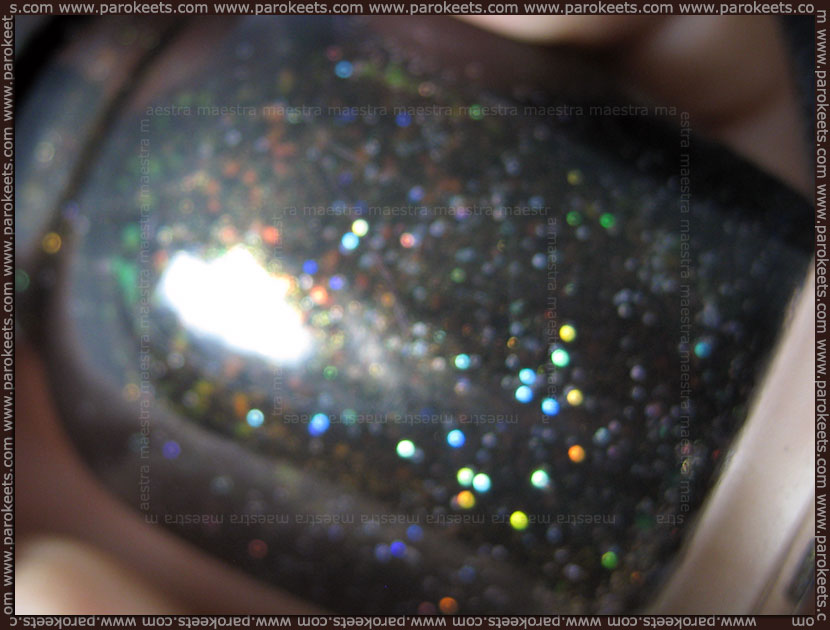 This is how it looks like on the nails most of the time (in low light).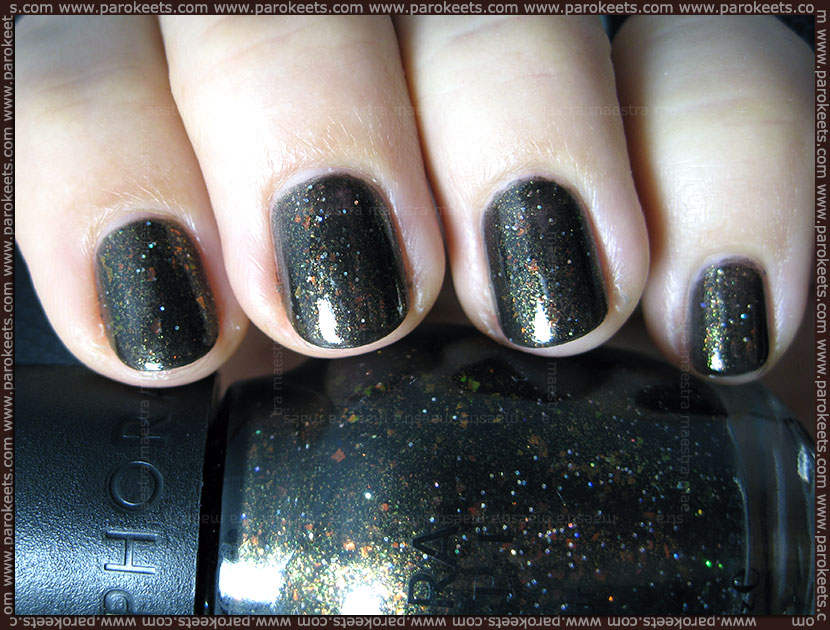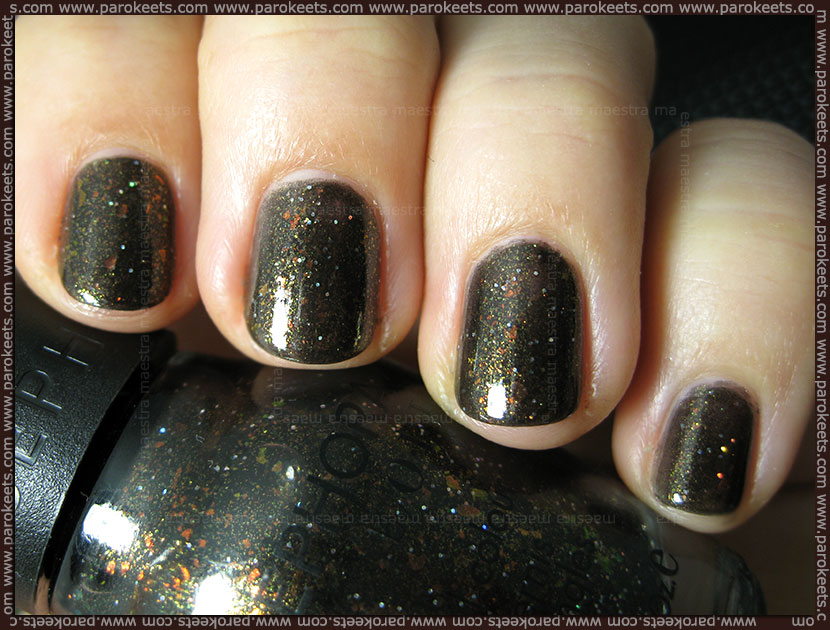 It truly is a special polish.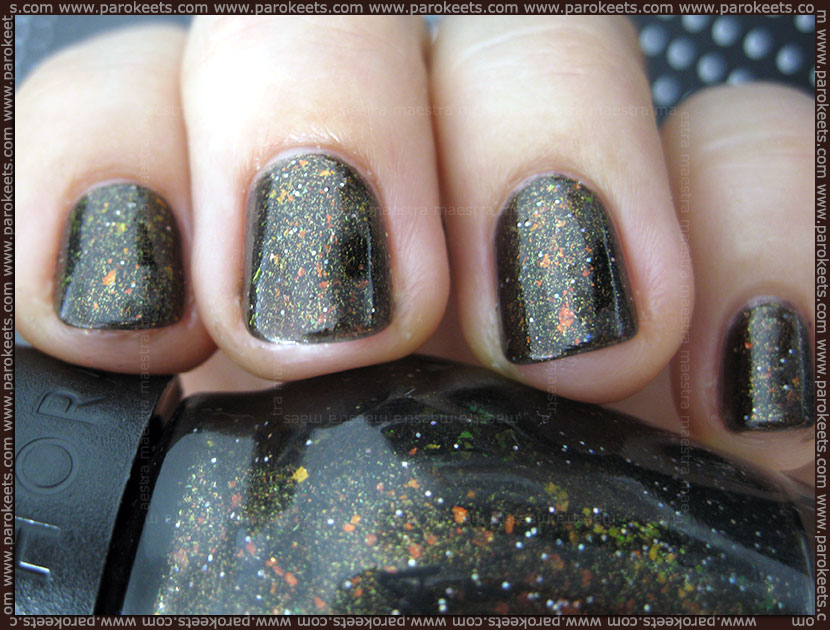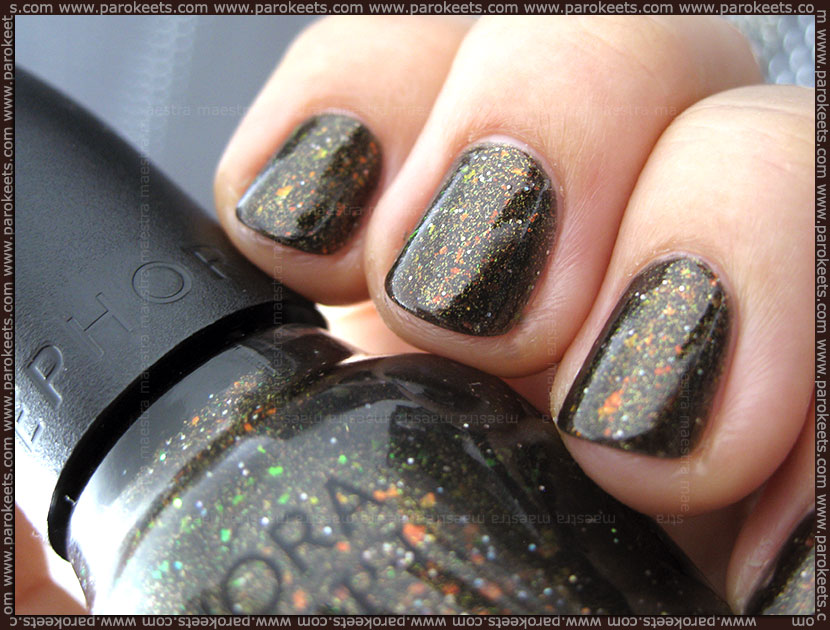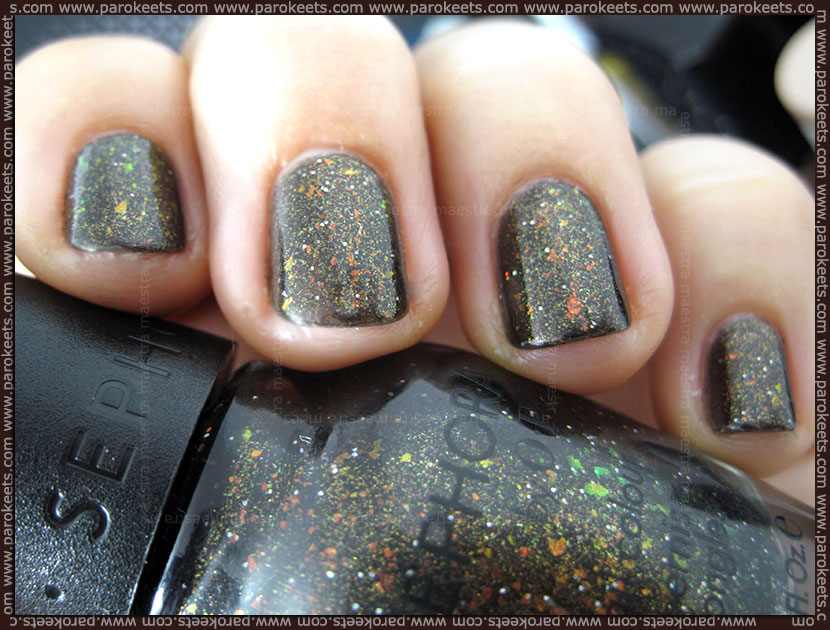 Mmm, this polish brings back wonderful memories … I bought it in LA …
Please excuse my yuck cuticles and short nails. It is very cold outside and I've been neglecting my cuticles (and nails and hands) which especially in combination with cold weather is never a good idea. I filed down my nails yesterday. I like my nails short but at the moment they are a bit too short even for my taste. Well, I do not have a problem with it, they just don't look too good on photos. :)
Do you like Sephora by OPI – 212-Sephora nail polish? And how do you take care of your cuticles and hands in the winter time?