First time I saw Alessandro Crystal Punk promo photos I knew at least one would be mine. Blue set was my least favorite and turquoise my darling. Other two – I had no clue what would they look in real life.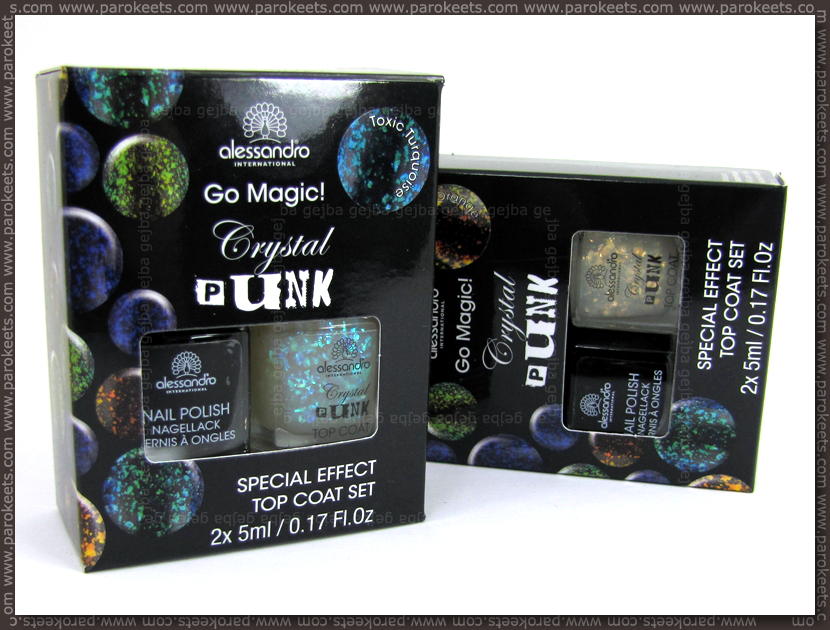 First I received the Alessandro Toxic Turquoise set for review and put in on the desk so I could use it at first opportunity. Meanwhile I needed black nail polish and I just used the one from the set … and was blown away. One coater, good shine, drying time is average but the formula is my favorite for cream nail polishes. I know that not all of you like this kind of formula (Illamasqua Thorb, black from Essence My Sparkling Acrobat are the only two other polishes in my collection with this kind of consistency), but for me personally they are my holy grail for cream nail polishes.
I could not decide between Freaky Orange and Green Underground so I kind of just closed my eyes and picked one out … my goal was to have another black nail polish anyway so the flakies were just bonus. :D
First I tried out Alessandro Freaky Orange flakies. No special technique I simply applied 2 coats of flakies over black polish (I let base to dry for 2-3 minutes). Amm – result was not so hot. Frankly – I was not terribly surprised as this seems to be common problem when you have mini bottle and not so mini (stiffer) flakies. But I wanted to give you idea how the application looks straight from the bottle. I usually top these kind of flakies with smaller ones to give the manicure depth.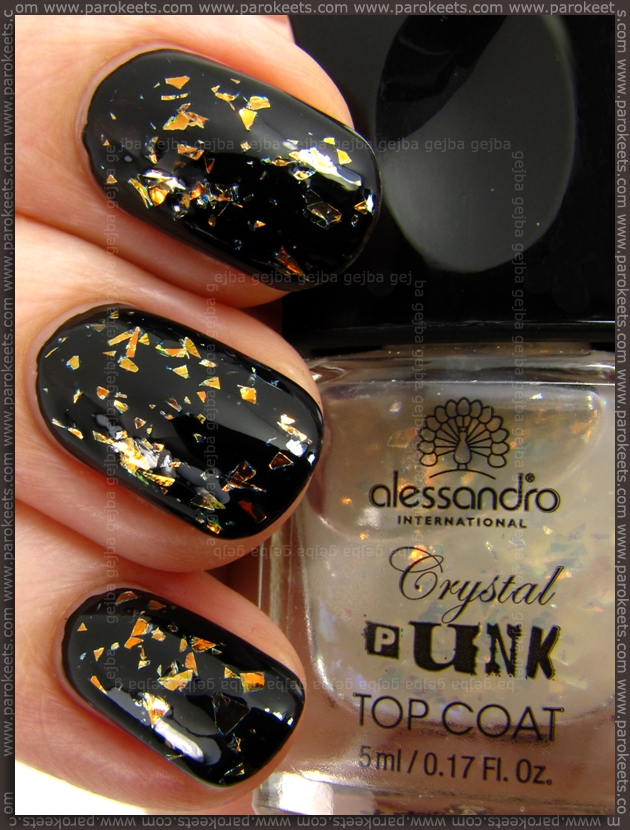 With Alessandro Toxic Turquoise flakie I tried another technique. Nothing special really, but I find that if you swirl brush few times in a bottle it tends to pick up a lot more of glitter onto the brush. Here is how 2 coats of Toxic Turquoise top coat look on black base.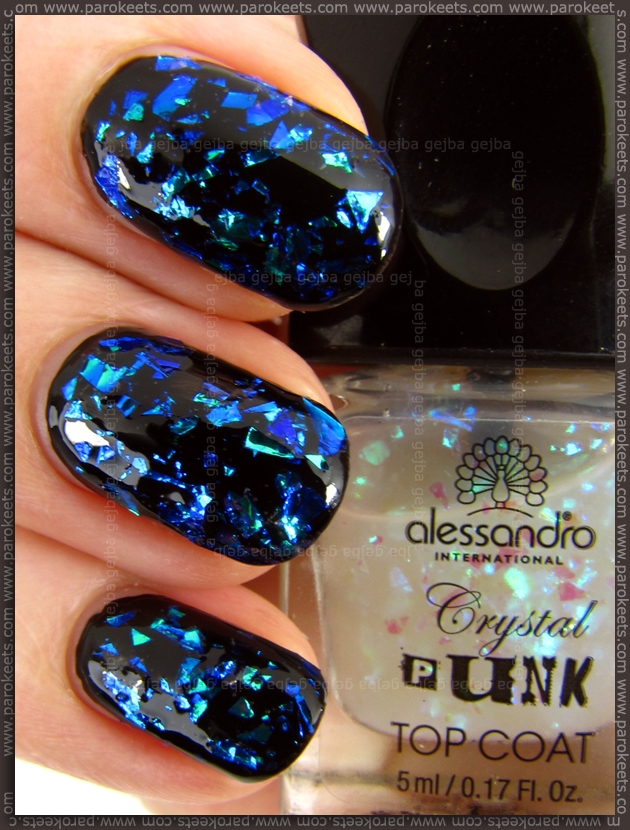 Price: 10 EUR for set with 2x5ml (0.17 fl.oz.) nail polishes.
Don't get me wrong, flakies look nice (I am flakie nut anyway), but the black nail polish …
I'm trying to stop myself from buying Green Underground just so I would not run out of this black gold nail polish base.
*I received Toxic Turquoise for review from Alessandro Slovenija