Finally Slovenian ladies left one Mint Me Up shade on Catrice stand for me! Now that the prettiest shade is mine – Catrice nail polish saga can begin.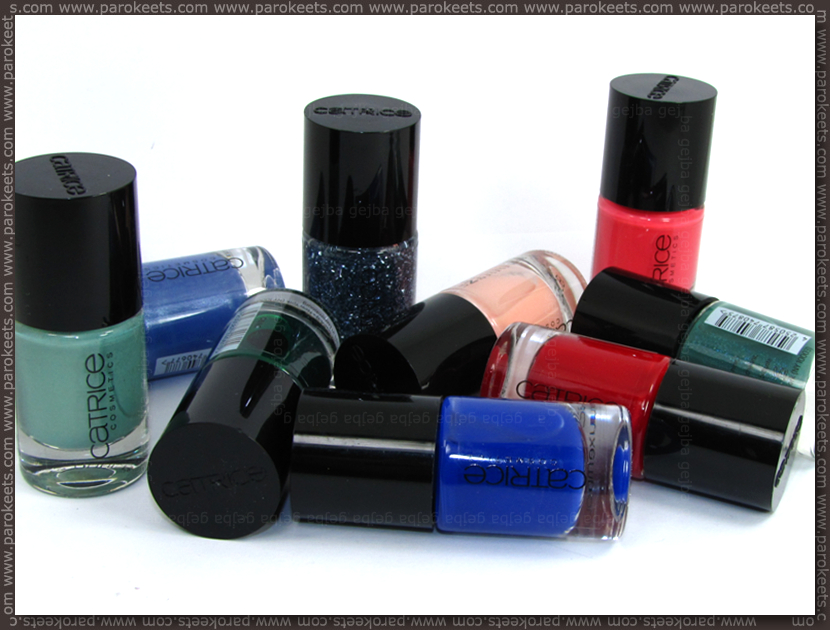 I had really good day yesterday + some free time so I decided to make video of my new 9 nail polishes from their spring 2013 assortment change.
I featured all 9 shades in video on nail wheel: Shopping Day At Bluemingdales, Denim Moore, I'm Dynamite, Hugo Moss, Petrolpolitan, Mint Me Up, Bloody Mary To Go, Meet Me At Coral Island, Rosy One More Time. Video is simply the best way to show you gorgeous shimmer in some of those nail polishes.
Again, choice is yours – which nail polish would you like to see swatched first? Judging from experience with last assortment changes, first 3 will probably be featured, but for others I can't claim the same … hence nail wheel swatch. Better something than nothing right? :D
[poll id="15″]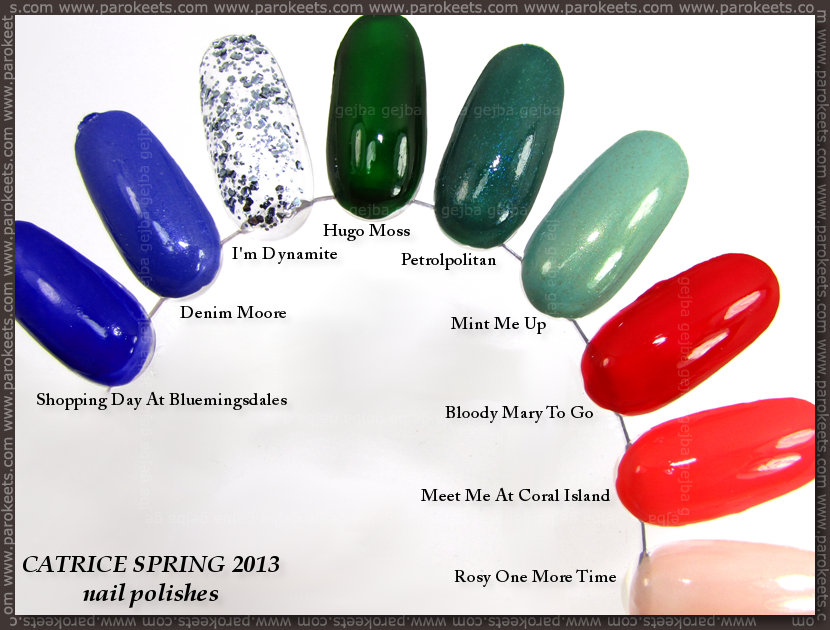 Any other shades I definitively should pick up?