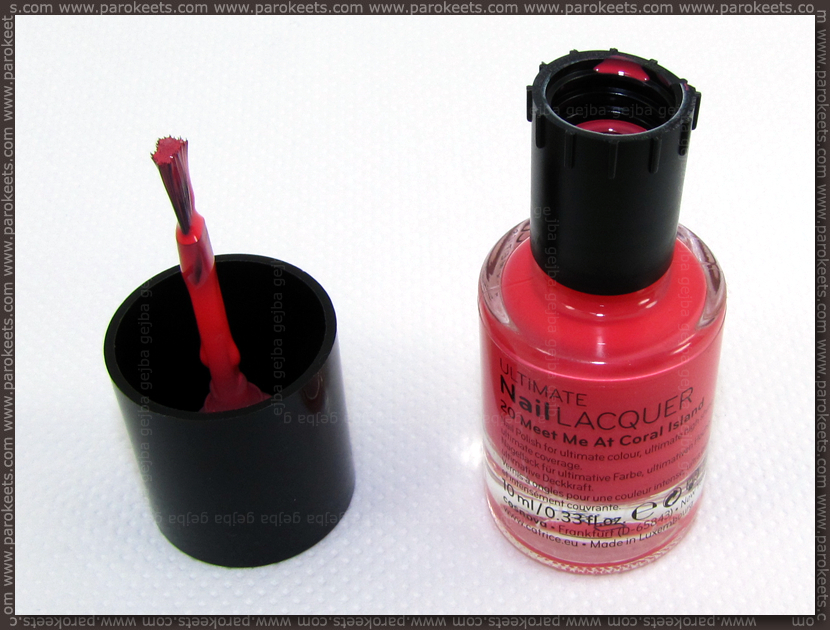 First one I swatched from new Catrice nail polishes was Meet Me At Coral Island shade. Unfortunately not by choice but by necessity as cap broke. I couldn't remember this ever happening before so I was stunned. It wasn't until your comments and other bloggers started reporting the same problem, that I realized that this is no minor inconvenience but huge problem (says Catrice nail polish lover who hoped to buy all of available shades).
I probably already mentioned that brushes are really inconsistent with new nail polishes. Some are more bushy, others unevenly cut … but in general (at least so far) I had no major problems with application.
Meet Me At Coral Island is nice coral-pink cream shade with pretty likable formula for my taste. Not too runny or thick, spreads easily over the nails, no streaks … Like almost always I used 2 coats + top coat for the swatch. And I swear that my nails looked shorter in real life. :D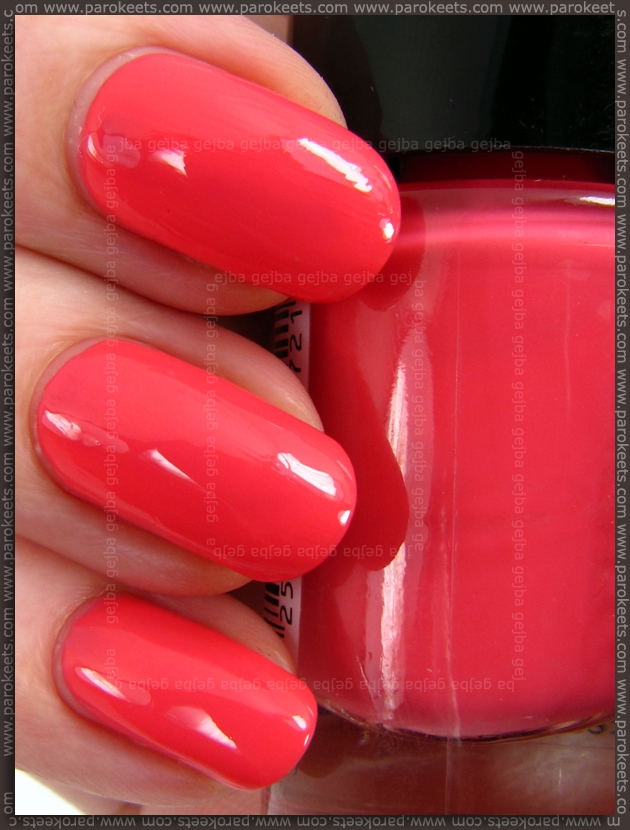 Next 2 swatches will be of Mint Me Up and I'm Dynamite nail polishes as those two got most votes in poll. Ironically Meet Me At Coral island was the last one in the poll and here I am swatching it first.