Today I was gardening with Essence aka I tried out one of the polishes and nail effect powders from their Guerilla Gardening LE.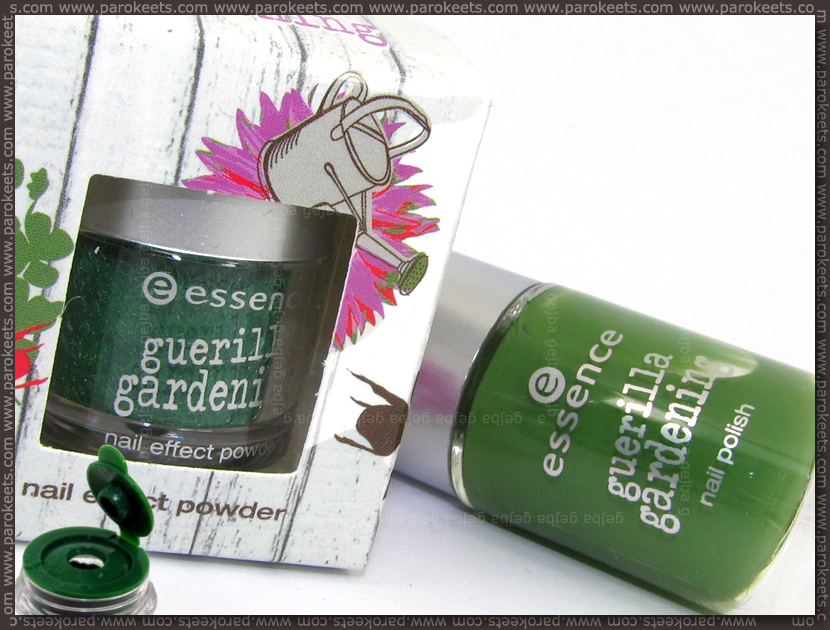 I bought I'm The Moss nail polish and nail effect powder in the same color. Nail polish is green but with yellow undertone so not really my favorite color. Manicure actually looks better with powder over it as it gives it cooler undertone.
This is the first time I tried out any of the textured powders as I'm not really a fan of anything "3D" on my nails. Even glitter nail polishes bother me if I don't use 2 layers of top coat over them. So I waited a really long time to even feel the urge to try something like this out.
Original instructions read: apply 2 coats of base nail polish, while it's still moist sprinkle velvet powder over it and spread fibers with brush.
I think one coat of I'm The Moss is enough as powder covers up imperfections. Of course you can not mess up first layer or you'll get as poor effect as I did on the top finger. But this was my first try so I'm being lenient with myself.
Another thing I'll try next time is gently patting the powder into the nail polish. It was easy enough to sprinkle powder (you can see the type of opening in the first photo) over the nail polish, but I still didn't manage to cover up all the nail polish … not that it is necessary as you can't really see bald spots, but I have the urge to make it as good looking as possible. :D
Here is my finished look … I guess it shows I'm not much of a gardener in real life either.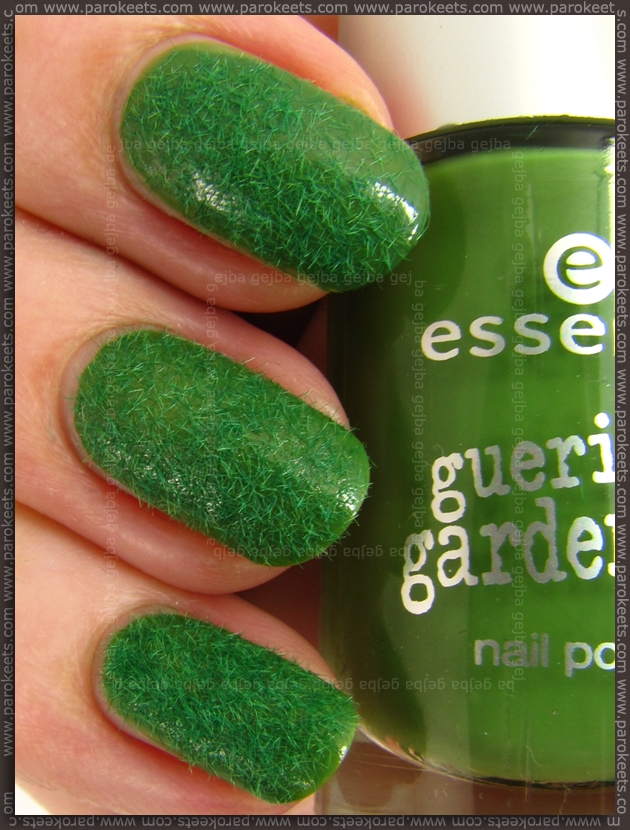 You know what I wondered the most? How does velvety look fare after washing hands. Well – it actually looked OK in places where I managed to really incorporate powder into wet nail polish, but still – have to remember to pat the powder next time.
Any advices for my next try? How do you like this type of manicures?