Long time ago I received 3 nail polishes from Depend. I won't even tell you how long it took me to swatch these 3 small beauties. If only I disliked the shades, I wouldn't feel as bad about my slowness, but as that is not he case …
These are the 3 nail polishes I finally wore and swatched. Creme red, shimmery blue and duochrome holo glitter.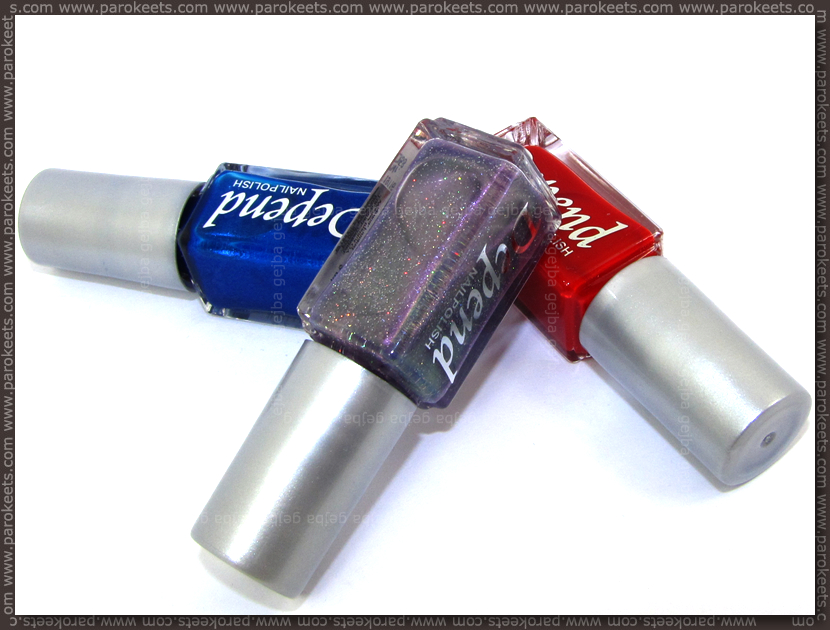 Depend 040 nail polish is one of those creme red beauties that lean from slightly cool to warm undertone, but could just as easily pass for neutral part of the time. Application was easy, and if you're not fussy, one layer can give you full coverage. I always like to use 2 coats for perfect look and longer staying power. I added one layer of top coat.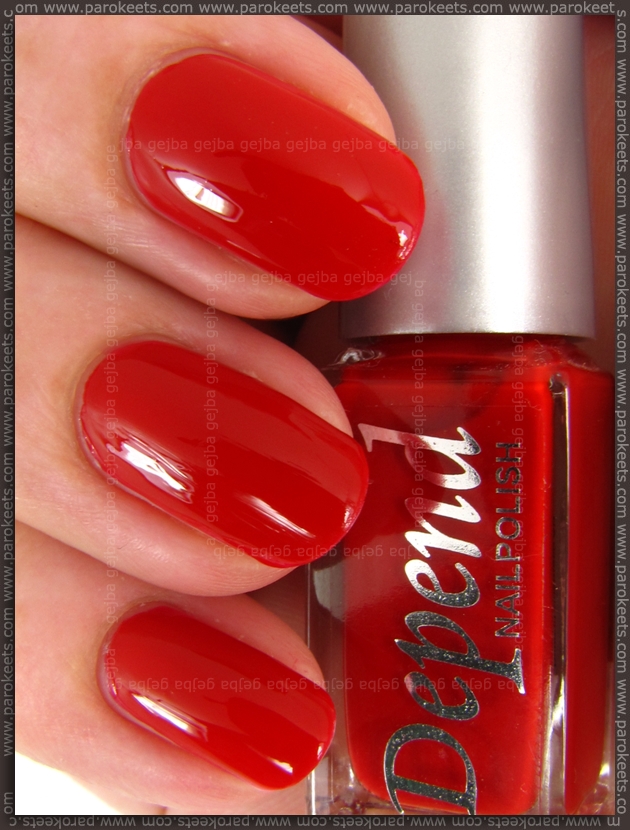 For next 2 shades I went for 3 thin layers. These kind of shades just look better to me if I use more of thinner layers, it sort of gives me deeper/richer color without unevenness. Of course you have to be smart about it and wait for the polish to either dry little bit and then use fast drying top coat or skip the "fast" in the top coat. As you can see, I was not smart with Depend 058 polish.
But you can still kind of see the duochrome green-purple effect and holographic glitter that binds it together.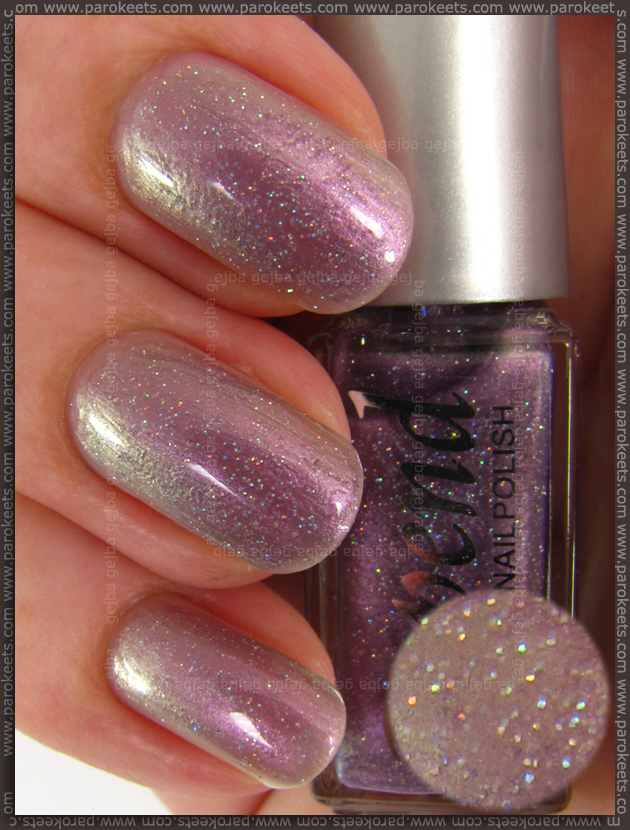 No secret that I love electric blue nail polishes, so no wonder I loved Depend 041 nail polish. I wore this one as 2 and 3 coater. 2 coats result in more greenish-blue shade, while 3 deepen it to almost completely blue color. Pretty blue shimmer is added bonus. 3 coats + top coat.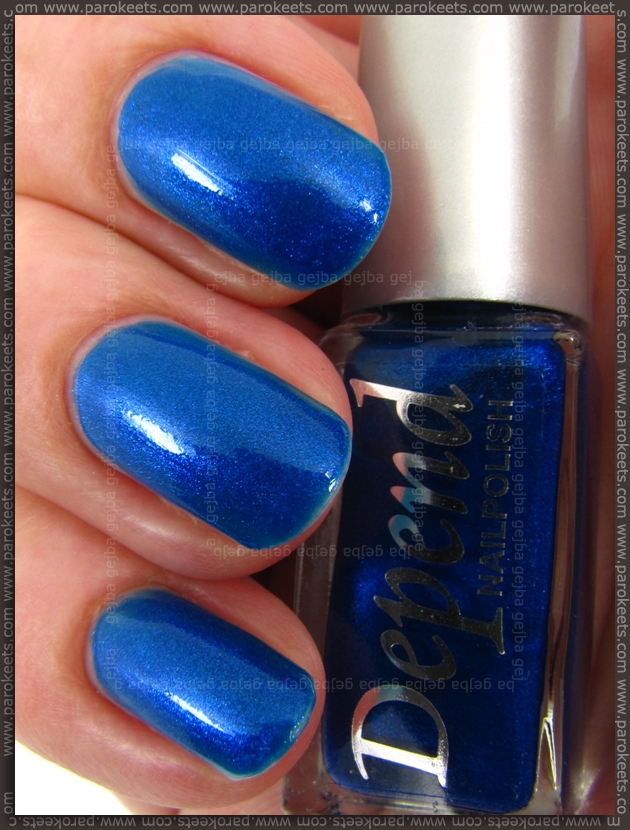 Congrats to winners!