While enjoying the summer at the Croatian seaside I got a bit curious if there are any interesting products for me in the Croatian drugstores. I visited Kozmo, DM and Bipa. Bipa was disappointing since the Rimmel display was almost empty. Although Kozmo and DM do not carry Rimmel I found some other nice things there.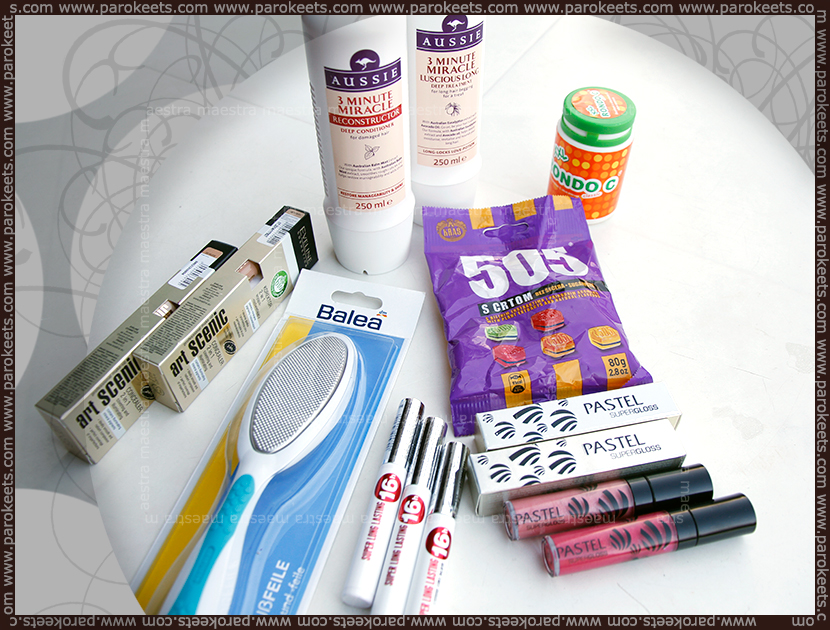 I bought Aussie and Balea products and candy in DM and other products in Kozmo drugstore.
I specifically went to DM for the Aussie products. I wrote about my love for them in my post about my favorite hair products.
Kozmo carries the Czech Polish brand Eveline that has some lovely (and affordable) products. In Slovenia Eveline make up products can be found in Nama in Ljubljana, but the display is mostly messy and half empty, which is unfortunate, since I love some of their products. In particular I am a fan of their 2 in 1 Concealers. They cover well and are good for under eye area. I was very happy to find the concealers in Kozmo, because I am almost out of mine and I couldn't find it in Slovenia for a long time. Either it was always sold out or they are just not selling it anymore. I have no idea. I am just happy I have it now. Since I am quite tan at the moment I bought the two darker shades.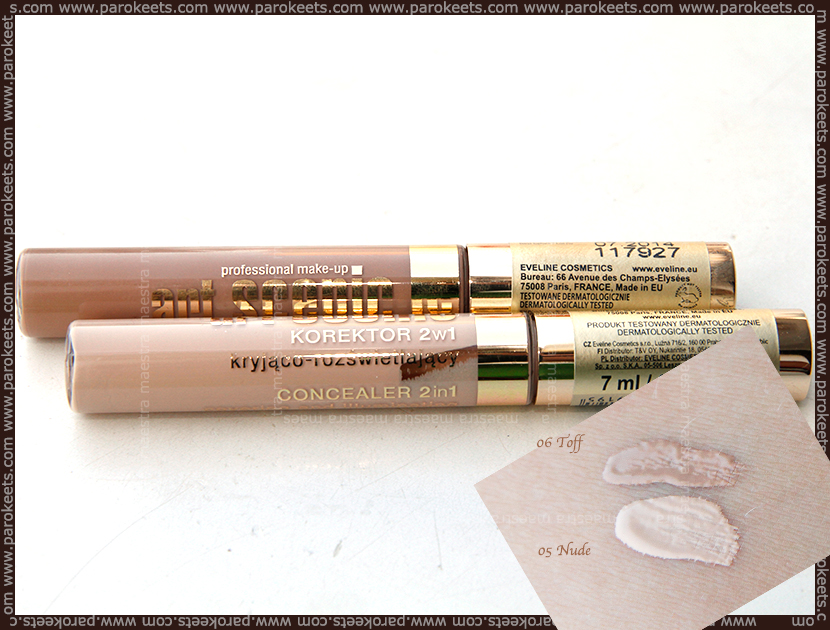 The name Super Long Lasting Liquid Tint Glow 16h immediately caught my eyes. "What? A long lasting lip tint? 16h?" And the price tag was around 3,5 eur. You got me! I had to at least swatch them on my hands. After 5 -10 minutes I wiped the product off. Look at that! Slight staining! Satisfied with the swatches, I bought three of them. After a couple of days trying them out, I am glad that I bought them. All three shades are beautiful. The staying power isn't 16h but I am satisfied. They stain my lips slightly and are very comfortable to wear. They are very glossy but not sticky. The coverage is medium. The end result is glossy juicy lips. I like it! The scent is quite strong, but I don't mind it.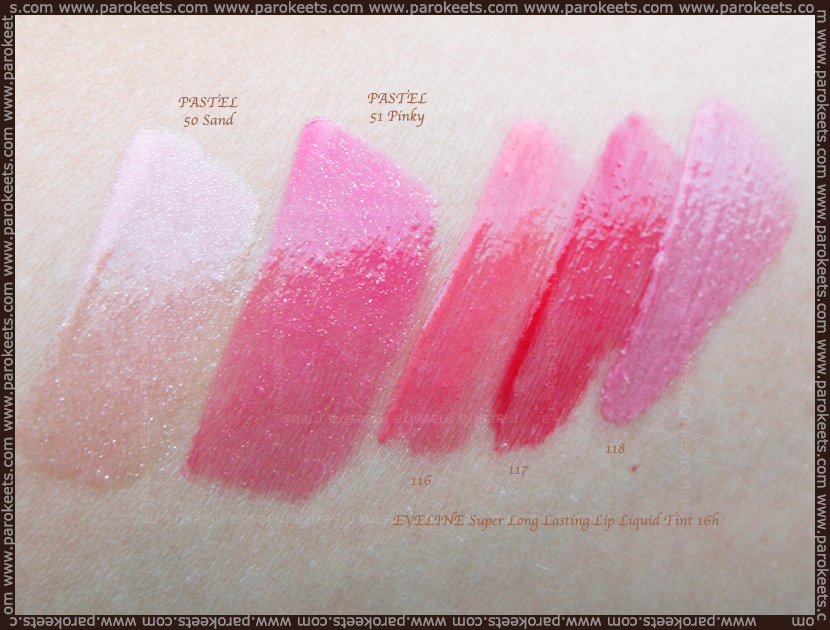 I have never heard of the brand Pastel. There were some nail polishes etc. but only the lipglosses caught my eye, so I bought two of them. One very light nude color with silver shimmer and the other fuchsia (or dark pink) color with gold shimmer. Both are very glossy, not sticky and sheer, but are nice everyday lipglosses. The price was around 4 eur.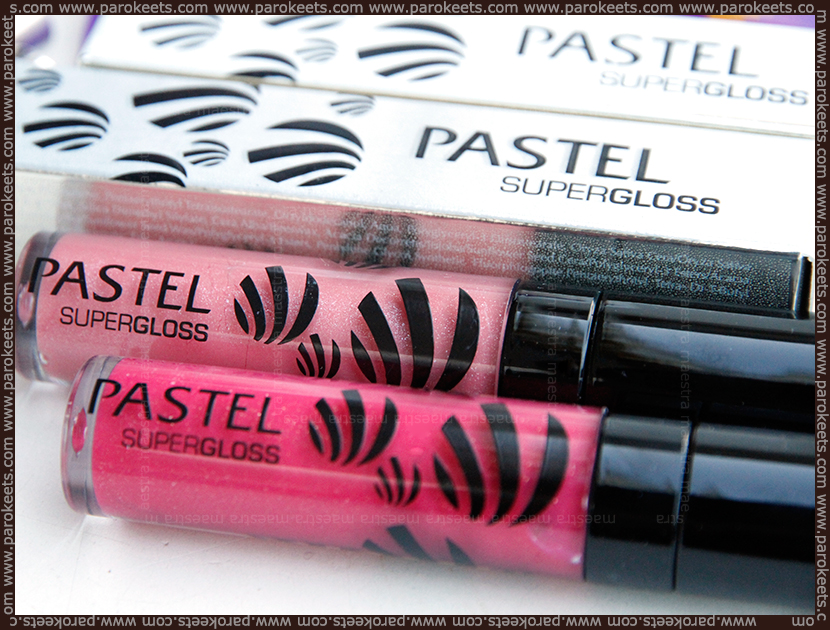 That is all I bought in Croatia. Have you tried any of the shown products yet? What do you think of them?
And off I go enjoying last bits of summer …