I can honestly say this is the funkiest shade that Alessandro launched lately. It reminds me of candies, summer and carefree days of the youth. I'm talking about Alessandro Viva La Diva LE – Portland Dream top coat of course.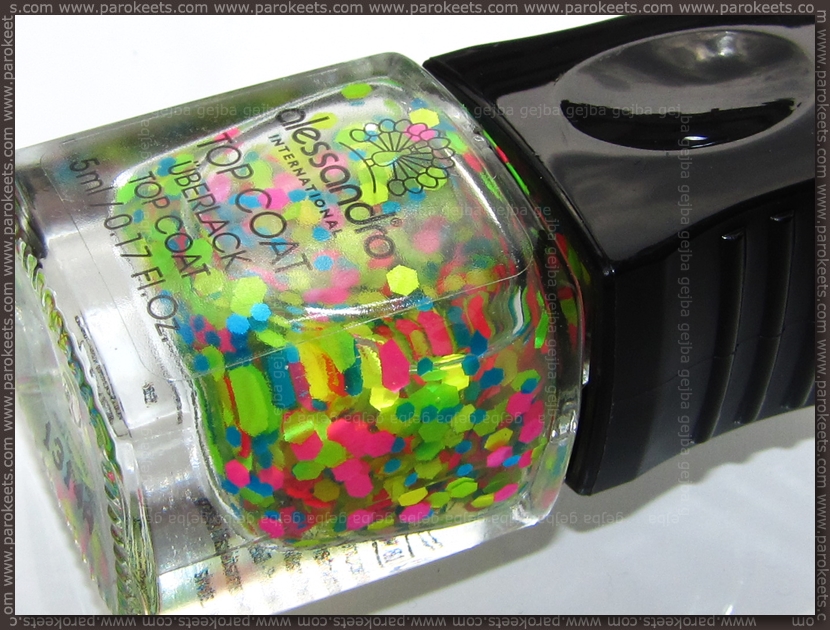 Whole Viva La Diva collection is breezy and summer-like, but Portland Dream is the love or hate nail polish from this collection. Some will adore colorful "dots" on their nails (or perhaps accent nail), while others will keep a wide berth of it. I used 2 coats + tapped on few of the hexagons onto the nail with the brush. Truthfully? I should have only used 2 regular coats. My manicure is something in between light and heavy glitter density and probably the least flattering one.
I used Sally Hansen's Shoot The Moon nail polish.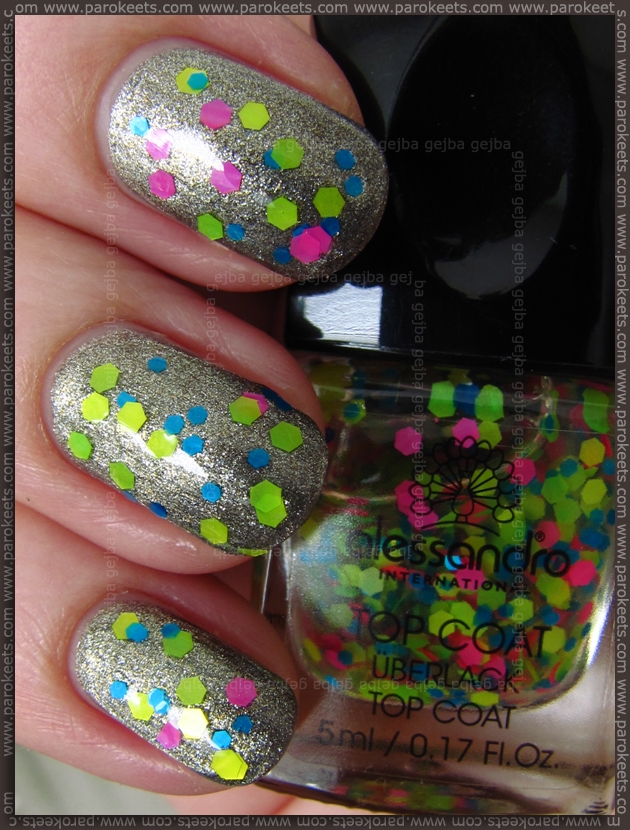 I'll be checking out Hula Aruba from Viva La Diva limited edition. You know me and blue nail polishes. Any other shade you would recommend I take closer look at?
*I received nail polish for review from Alessandro Slovenija.