It's been a while now since I asked on Instagramu which of the two nail polishes should I wear.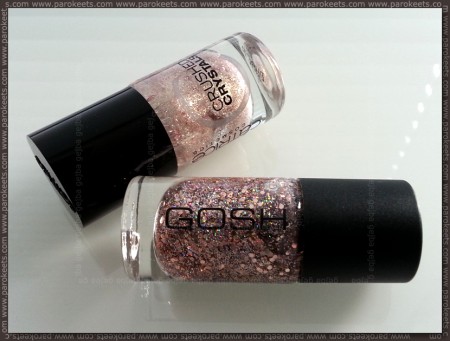 Everywhere I asked I got different answer, so I combined the two. I applied Catrice Oyster & Champagne on majority of the nails and added Gosh Girls On Film on accent finger. There are no huge similarities between these two. Only thing they have in common is hexagon glitter in metal rose shade. Both applied nicely, brushes did good job and I applied both in 2 layers. Oyster&Champagne is from Catrice Crushed Crystal line, which means it's firmly in the "liquid sand" category. Rough surface it is. :D
Girls On Film is completely glossy with clear base and miniature holographic glitter.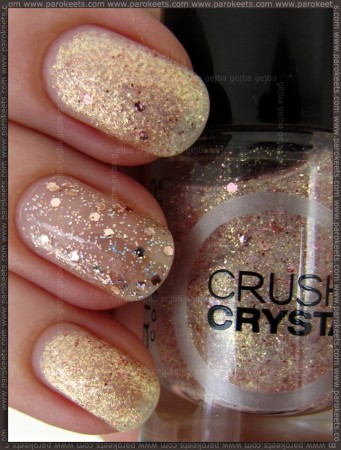 I was surprised at how much I loved this combination. I wouldn't change a thing about this manicure. Not something you hear often from me, right? :D
Which is your favorite combination at the moment?