I just blogged about Catrice Le Grand Bleu preview and few days later stumbled upon whole stand. I was modest and bought only 3 products. It would have been 4 if I remembered I also wanted highlighter.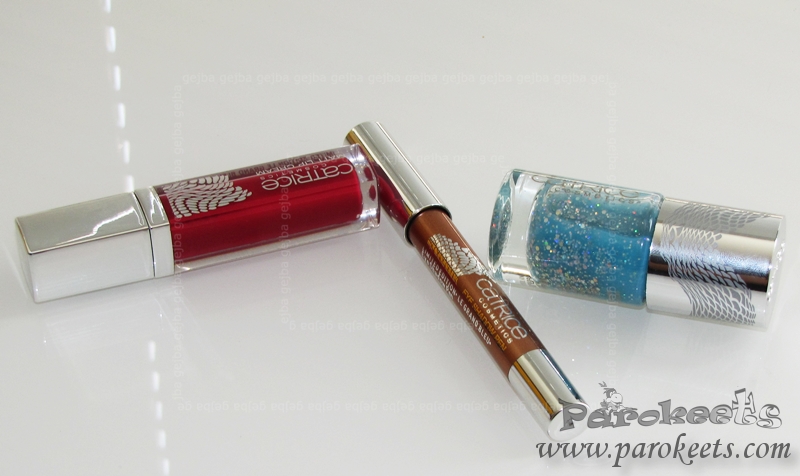 Sorry for lack of the photo swatches, I only had time for video and will be making swatch of Mermaiday Mayday nail polish over Catrice Black To the Routes polish I just bough anyway. Can you imagine I had no black or white nail polish in the apartment so I had to go shopping for 2 most basic colors?
Did anyone solve the mystery of eyeshadow pens? Why are they sometimes cemented on my skin and sometimes average at best?