I was surprised to see Matte Effect collection from Illamasqua for summer 2014, but as I'm matte finish lover it was pleasant surprise.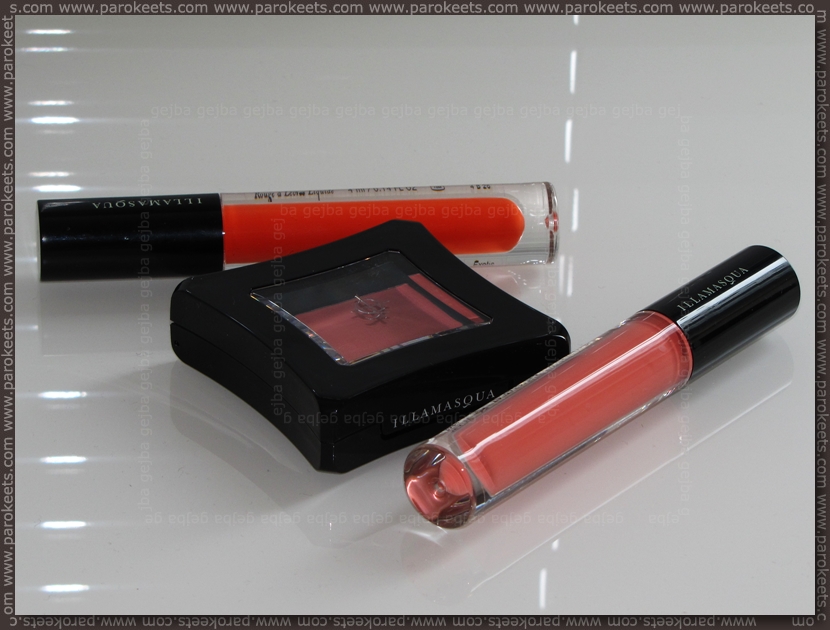 As Illamasqua Matte Lip Liquids are new product I had to test those out first. My first try was clownish at best. I knew I had to be doing something wrong so I persisted until I got the look I was looking for. Of course it is a lot more sensible to just go over to Illamasqua's web site and read the instructions. :D
To quote Illamasqua's experts:
Remove excess product from the applicator and apply a thin layer onto clean moisturised lips.
Let it dry for 60 seconds before blotting your lips together.
Apply a second thin layer again leaving 60 seconds to dry.
You really do not wish to go for thick application as the feeling will be just nasty. I would say – stick with 2 thin layers and you'll have everything creators promise = longlasting matte lip appropriate even for those of us with dry lip issues. Lip Liquids applicator is brush which are not my favorite kind of applicators. In everyday I do use it though, but to achieve little bit nicer application I'll go for the regular lip brush. Smell is not strong and borders to slightly vanilla flavor but it really is so faint that not even my smells anything after the liquid sets.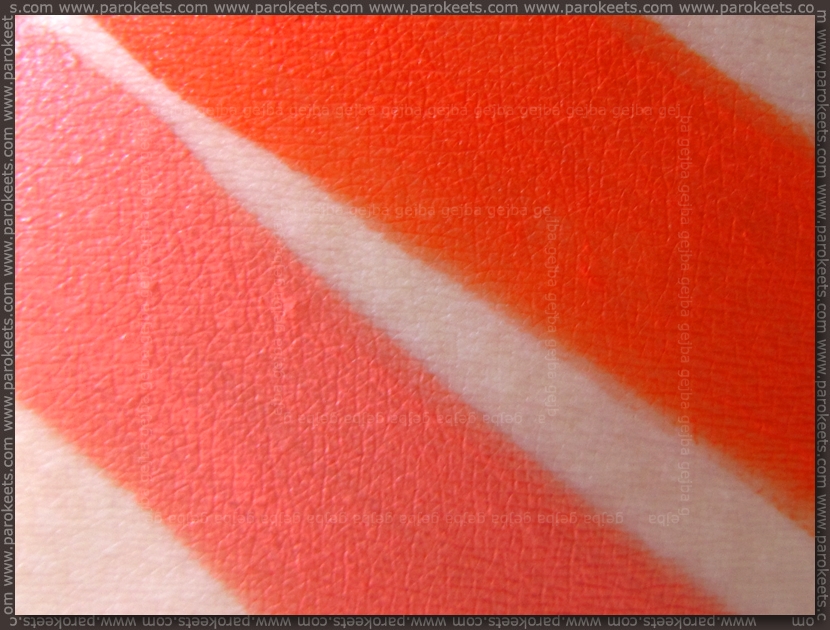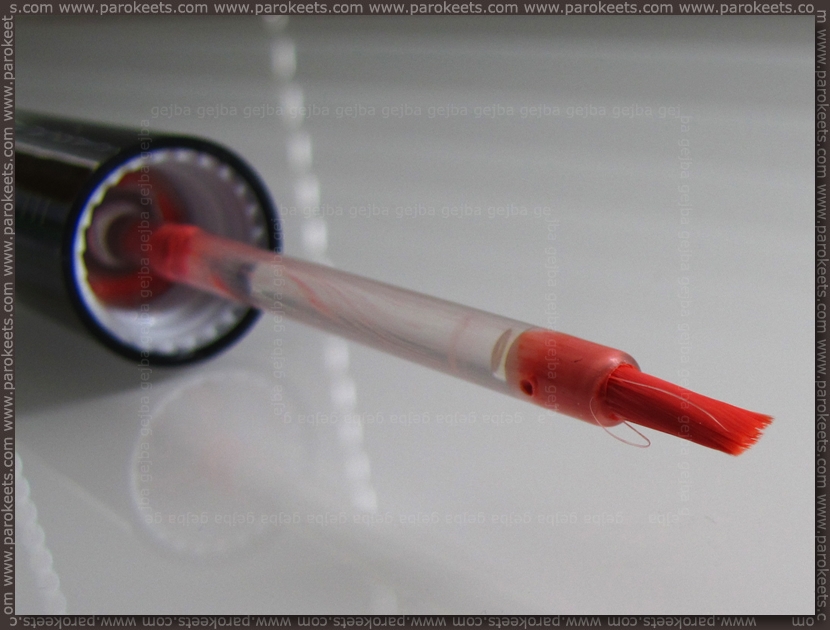 Illamasqua Matte Lip Liquid in Exotic is vibrant orange shade. This shade applied little bit better than Surrender. I must say than pinkish peachy Surrender looks more flattering on my skintone though.
My micellar make up remover was not enough (too much rubbing involved) for removing Lip Liquids from my lips. I used waterproof make up remover or oil. One thing I'm not crazy about is slightly sticky felling, but I really can't tell you if I prefer slight stickiness or dry lips if I use matte lipstick. I guess it depends what kind of mood am I in.
Oh, yeah – flakiness. I think some of my more oily lip balms my have caused issues with lip liquid formula. In case you bought this and are having issues, maybe try with other type of balm underneath this product of try without any kind of base.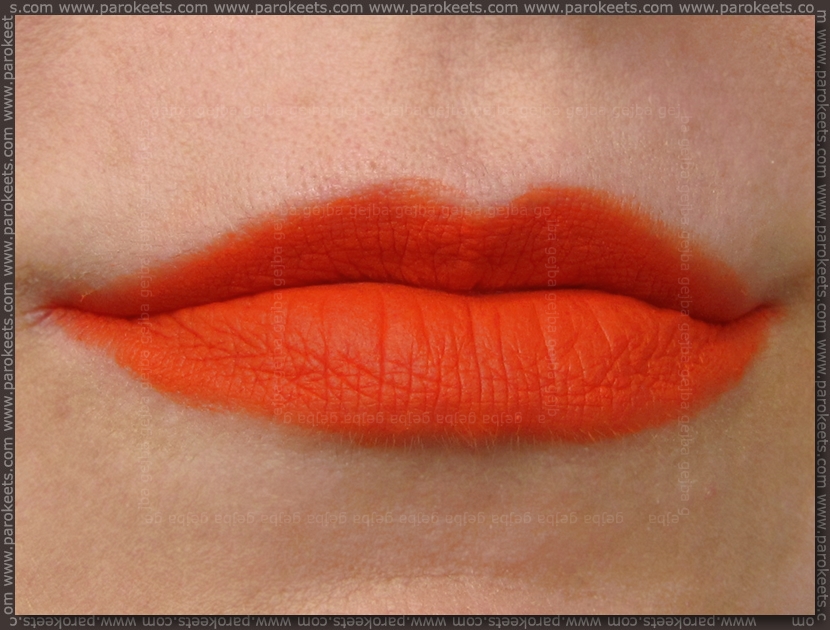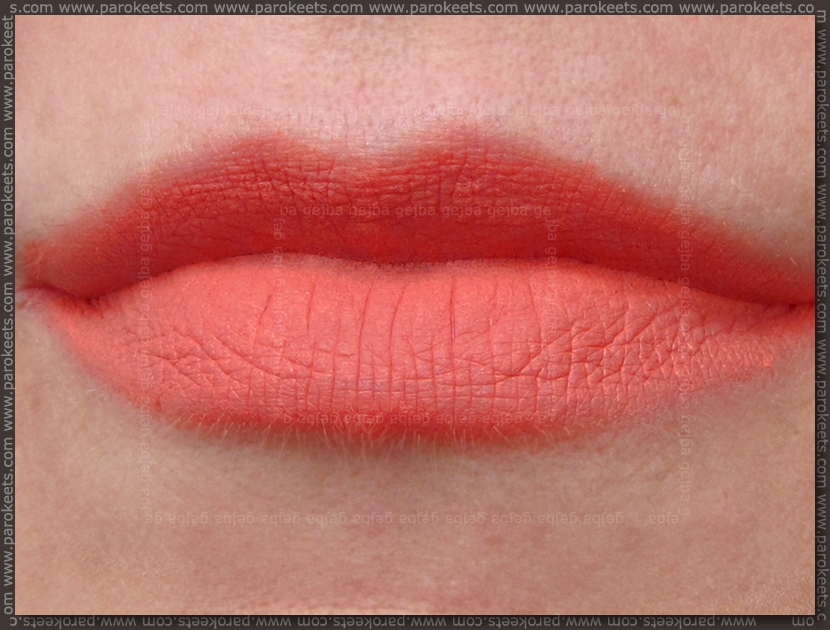 I also got Velvet blusher in Flirtatious. Nothing really changed since I reviewed Peaked. I still love Velvet blushes best from Illamasquas blush lines. I've been using both shades a lot in the last couple of months. Flirtations is color-wise similar to Surrender lip liquid – again in pink peachy color specter.
For me, the ease of use and not to powdery finish is why both Velvet blushes are regularly in use. I use denser brush to apply the product and then blend out the edges with another/softer brush. As this is first cream formula, I like how it works with my foundation + it gives me a lot of control over placement of blush.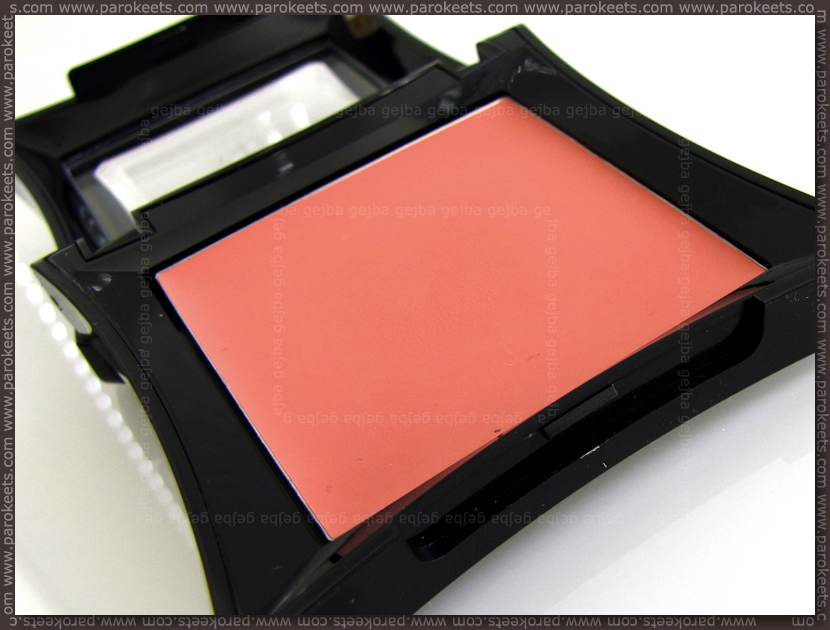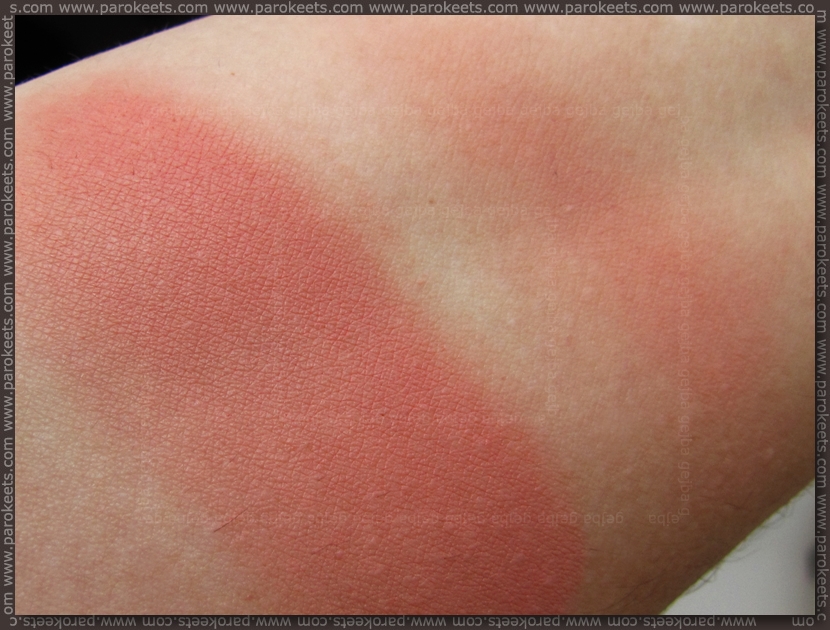 I also got tester of brand new Matte Veil, but I'll write separate post as I want to test both veils and then make a comparison.  And for nail polish lovers – they also included matte top coat in Matte Effect collection.
Prices:
Lip Liquids: 22 EUR for 4ml (0.14 fl. oz.)
Velvet Blushers: 25 EUR for 5g (0.18 oz)
Does anybody know if Matte Lip Liquids are appropriate for swimming? They feel like possible sea resistant formula, but I still did not have a chance to test my theory out.
*products were sent to us for review