You already met Portland Dream nail polish from Alessandro Viva La Diva limited edition. This time I have for you 3 other mini polishes from the same collection. Aloha Le, City Grass and Margarita Mambo decided that it's high time for little bit of team-building so they joined forces in sponge manicure.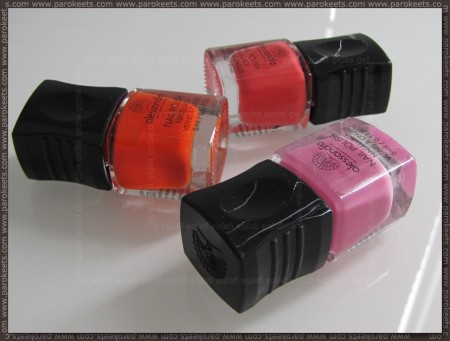 This manicure really pushed basement cleanup up the priority list. I had nothing to work with! Only thing left to do was play the game – find everything you need in the apartment. Sponge was least of my worries – I just used one of the foundation sponges … that I haven't used for intended purpose for a very, very long time. Mixing polishes on packaging from daughters latest toy was also piece of cake + cardboard instruction came really handy as I was to lazy to get up and get toothpick.
I can't say it is the best sponging I ever did, but it's not too bad either. But then disaster struck – how in the world I don't own single stamping plate with very fine/thin pattern?!? I desperately need new stamping plates, so all your recommendations are sincerely welcome.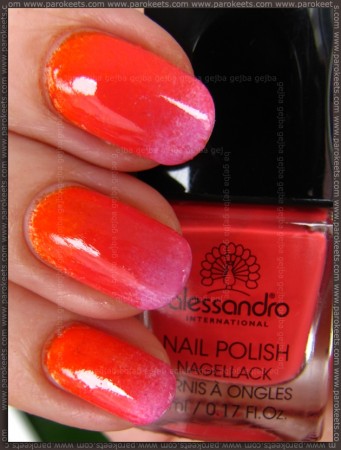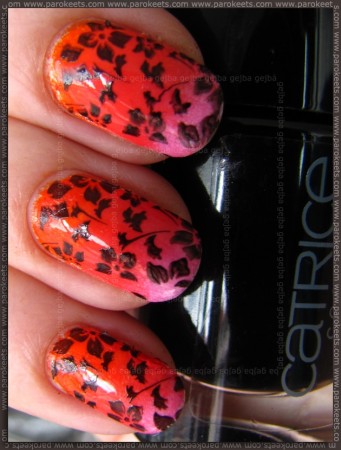 I have jet to wear individual nail polishes as whole manicure, but as City Grass is calling my name …
[divider]
Alessandro Slovenija decided to spoil one of our readers so they donated all three nail polishes from Viva La Diva LE I used in my sponging experiment + Portland Dream. Tell us in comment which of the Alessandro nail polishes was your favorite so far (from all of the limited editions, regular lines, Striplac …).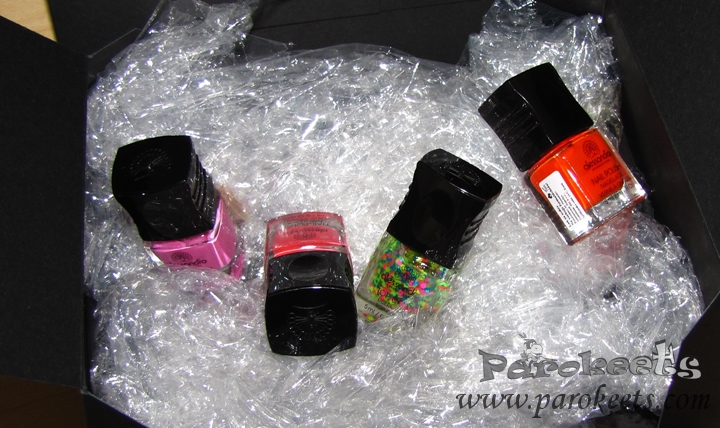 [adsanity id="41123″ align="alignnone"]
[adsanity id="41120″ align="alignnone"]
*items were sent to us for review