I read a lot of stuff about Makeup Revolution nail polishes, and quite frankly not many of review were positive. I received one of their polishes a while ago for review. As my nails were disaster at the time and then I read quite a few people were dissatisfied with application it sat for a while on my desk.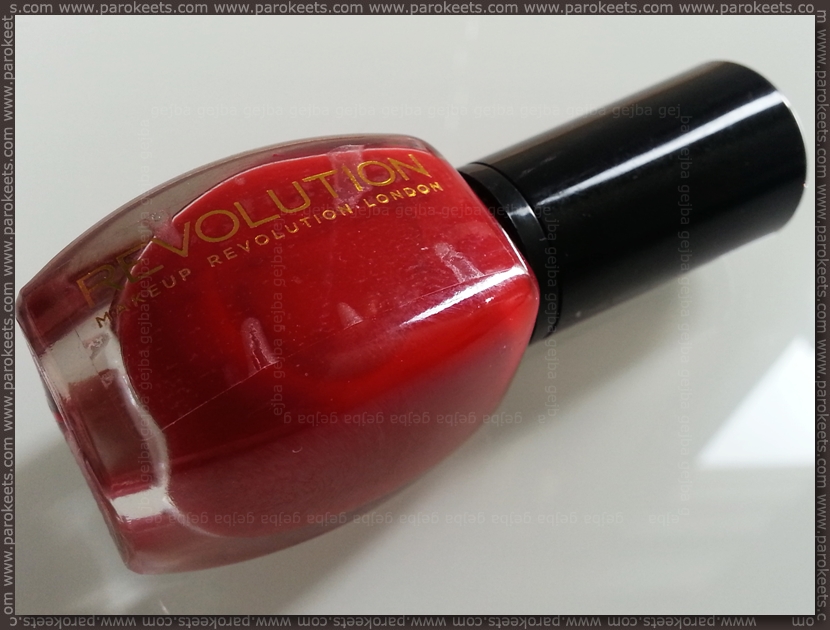 Last week I spotted it (again) and quickly swatched it. Either I got the perfect bottle or something of a kind, but mine was typical creme nail polish with thicker (still not too thick) texture. I must admit – I like it. Have no clue about wear time yet as I have still not worn it as full mani (it did last whole day without chipping … little one decided mommy was not allowed to remove nail polish that day ), but swatch test got me exited to try it out soon.
Makeup Revolution Find True Love nail polish it pretty much classical creme red nail polish, with ordinary brush and gorgeous deep red color. Nothing screams luxury, but we do pay less than 2 EUR for Revolution nail polishes, so I didn't expect Alessandro/Jessica/Essie quality. I would prefer the sticker with brand name to be firmly glued down though. Only real downside for me was the smell – not the "toxic fume" kind but still stronger than I'm used to. Oh, and it slightly stained my nails. Nothing one hair washing didn't take care of.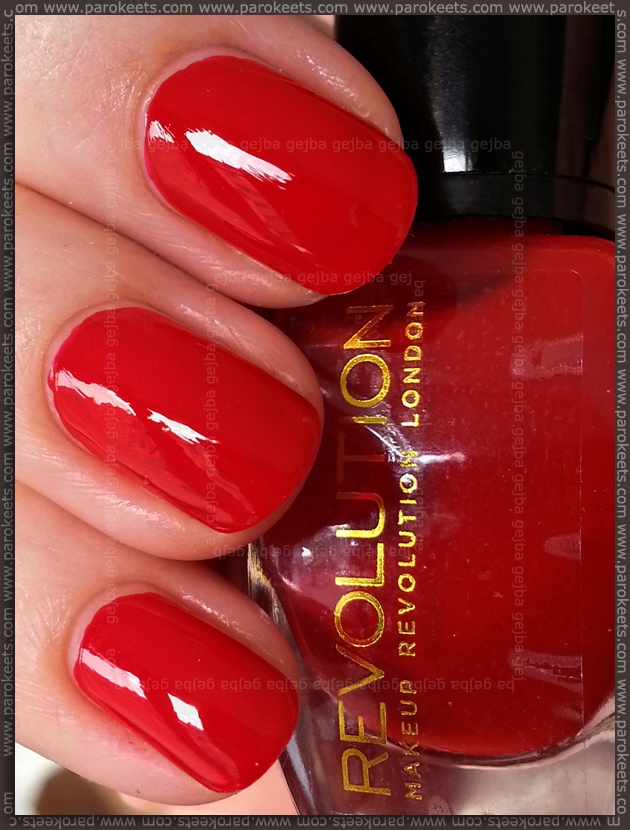 It did leave me wondering though – how many of you had good and how many bad experience with Revolution nail polishes?
*I received item for review from ličila.si