A while ago I ordered 4 stamping plates and stamper+scraper from MoYou London. I love, love their plates! They're very well made and I finally have images that are too big for my nails. I'll take too big over too small anytime, anyplace. :D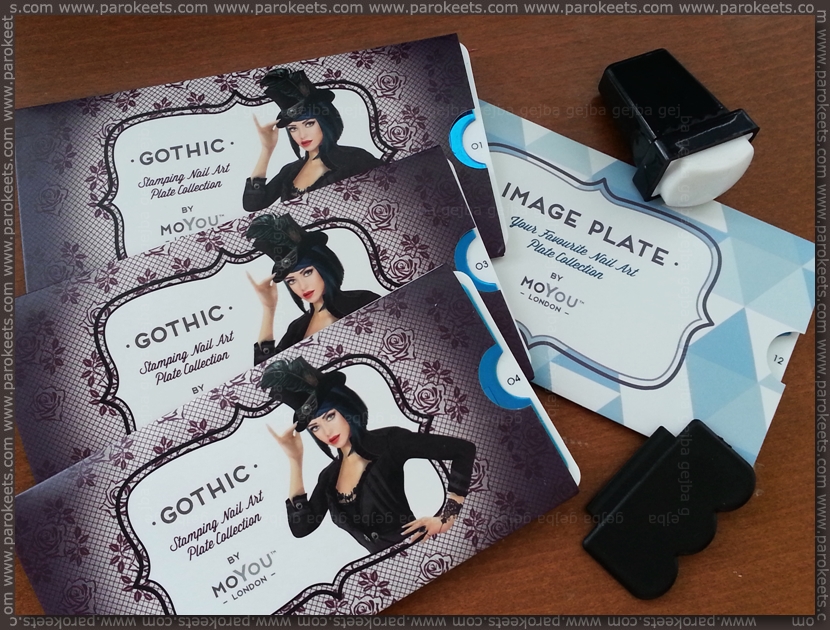 I chose 3 image plates from Gothic collection (01, 03, 04) and one from PRO XL series (12). Of course they launched rest of the Gothic series after I placed my order, so I'll have to (what a chore ) order again. I must admit it's been a while since I saw this kind of precision, depth of patterns and imaginative designs.
Stamper is another story though. I totally suck at using it so I did a little research and I guess it's normal that there is learning curve with this kind of squishy stampers. They pick up pattern really well, but you have to get a hand of it. Rolling seems to be best from narrower part of the image but simply pressing it seems to do the trick most of the times … technique depends on the image too. One thing I absolutely love, is the shape – rectangular ones are better for full size images.
Scraper is good – no metal, but plastic which doesn't scratch the plate.
You can see my first impressions and trying out plates in video (prepare to laugh and do not expect precision):
This is one of the last attempts at managing stamper. Maybe there is still hope for me … we'll see.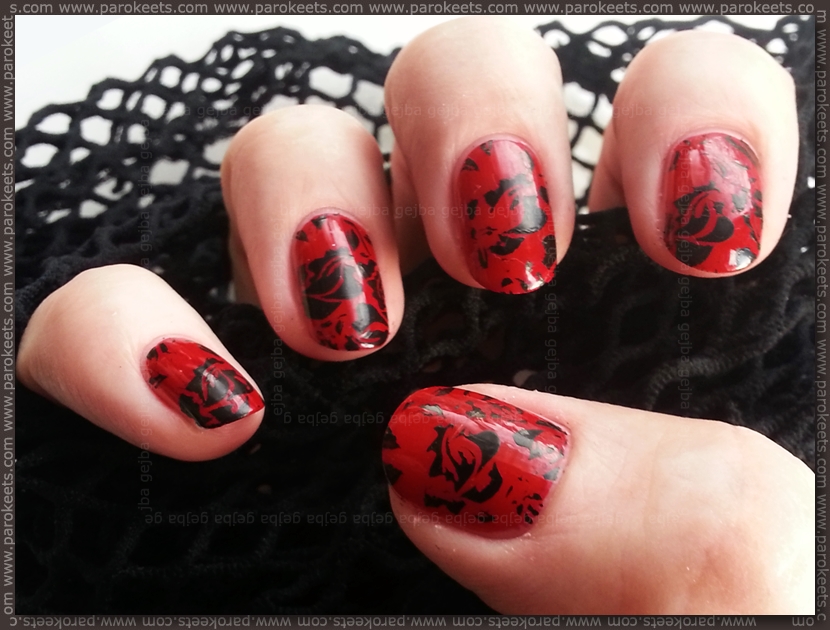 I ordered on 26th of September and received plates on 6th of October. I took advantage of their 15% off promotion and I didn't pay for shipping. Not sure if I was just over the free shipping limit (my bill was 22 GBP) or it was part of promotion.
Anything else I should buy in MoYou store?