First time I saw Illamasqua Once collection, Vintage Metallix eyeshadows immediately caught my eye. They looked pretty, but I was not prepared for the reality of these cream eyeshadows.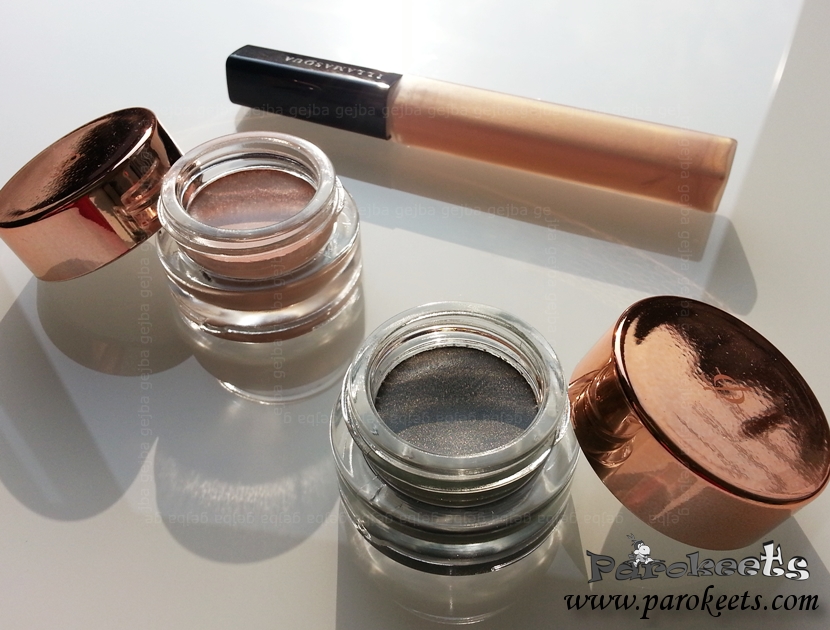 First of all – the texture. It's some kind of hybrid between cream, gel and mousse. Not really something I would enjoy dipping my hands into. As weird as it may be, it's surprisingly easy to work with. Fingers or brush, they glide on, give me enough time to finish before they set and most importantly – they stay put. I must admit I tested these eyeshadows twice as long as I normally would, just because I could not believe that they didn't crease on me in less than 10 minutes. My eyelids are not as oily as they used to be, but they're still far from normal. Illamasqua Vintage Metallix eyeshadows set and stick to my eyelids for hours. If you saw me with smoky eye lately, I was probably wearing Illamasqua Bibelot – dark green base with mainly gold shimmer.
Of the two I received, this one is my favorite. I adore the color (goes lovely with my dark brown eyes if I may say so ), fact that I can use it with light hand for day and heavier for night time. My preferred look with Bibelot is medium thick layer, metallic eyeshadow over it, blend out edges with matte eyeshadow and you have one satisfied Gejba. :D
Illamasqua Vintage Metallix Courtier is more mainstream color – nudish pink with not so prominent shimmer. I use this one for one of those "I only have 5 minutes for makeup" situations. Swipe over the lid, matte eyeshadow into crease, mascara, lipsticks and ruuuun.
Packaging is really pretty on Vintage Metallix eyeshadows too – rose gold lid and Illamasqua logo, glass jar. 5g (0.18 fl.oz.) of loveliness for 20 EUR. I suspect Embellish is something I have to have too, but is seems to be out of stock.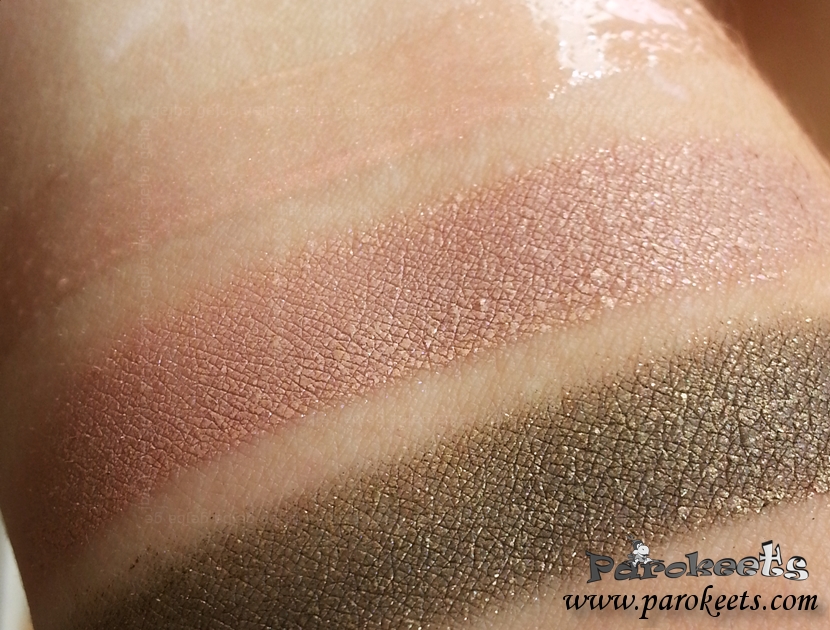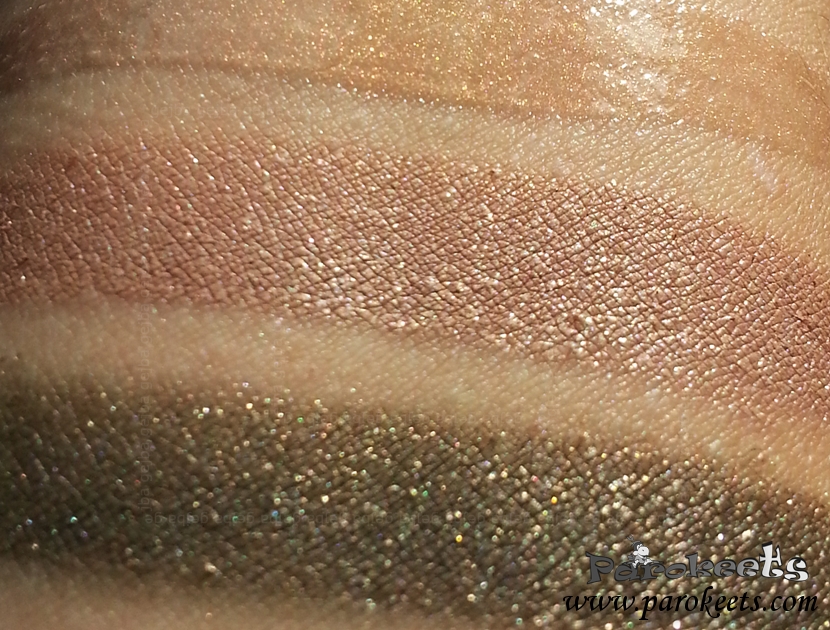 Illamasqua Sheer lipgloss in Exquisite? If you are lipgloss kind of woman and love those thicker ones that last for some time, don't really have that much color, but make your lips bit paler and shinier in complex shimmer kind of way – then you should check out Exquisit. I'm lipstick fan 90% of the time, so I can't say I got maximum out of this product. Price: 20 EUR for 7ml (0.2 fl.oz.).
Did anyone buy Melange nail polish? It looks gorgeous on photos and I must admit, my fingers are itching. :D
*items were sent to me for review