Zoeva brushes were my long time lemming. Not even really sure why did it take me so long to finally order them. Everything looked tempting for makeup brush lover, so I had hard time resisting all those great tools. In the end I bought 2 eyeshadow brushes and felt tip eyeliner.
ZOEVA 234 Smoky Shader eye brush
I love the quality of both brushes but flat one is my favorite. It has very soft bristles, packs on eyeshadow and has no problem withstanding my rough regime called brush washing. Only crowd that I would not recommend this brush to, are those that don't use makeup brushes at all. Rest of can use this baby … I need several as my time for washing them is nonexistent.
Bristle density is perfect for transferring eyeshadow onto the lid without crazy fallout you get with some of the similar brushes. At the same time it not completely flat, so you can blend with it if you're in the hurry. Handle is made out of wood and has silver metal ferrule + silver engraving (name, number) on the handle. Too bad they don't make this brush in rose gold color … my daughter would eat that up (don't ask, she adores and covets anything in rose gold shade and if you see any bite marks … they're hers ).
Not really sure why is it called "Smoky Shader" aka for smoky eye look. For me, this is the most basic brush. The one that I use for majority of my eye makeup and one that I don't really think I can replace with other kind of shapes.
Price: 7,80 EUR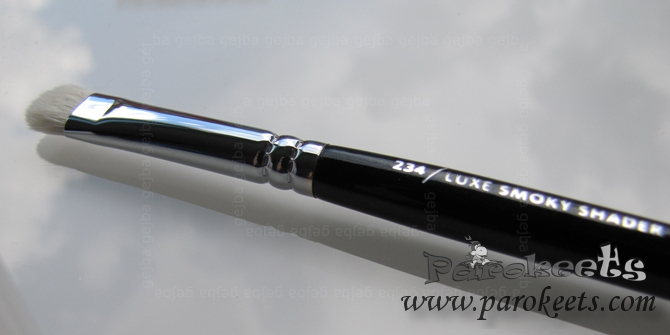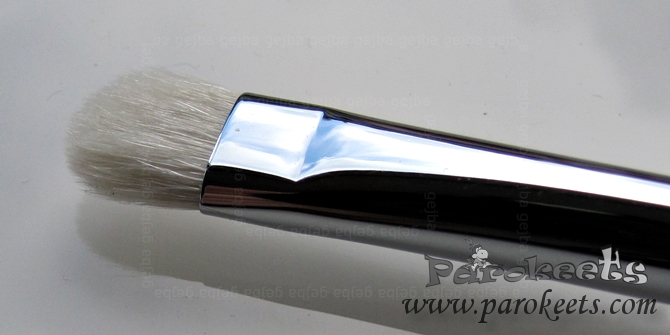 Is Zoeva 234 brush dupe for MAC 239?
Well, if you're not a pro, I think you can skip the expense and get Zoeva. This is not exactly same brush as 239, but it does just as good job as much more expensive MAC. MAC 239 brush has longer handle, slightly longer ferrule and seems to have a little bit wider bristles. Difference in thickness is visible in bellow photo.
Zoeva sacrificed tiny bit of shadow grabbing for more softness, but to be honest – that is a plus in my eyes or should I say for my eyelids?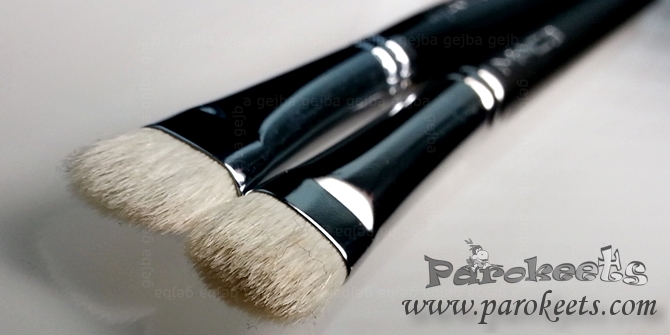 ZOEVA 227v Soft Definer Vegan eye brush
I bought 227v because I like taklon more than animal bristles. But in this case, I think I made the wrong choice. Zoeva Soft Definer is not a bad brush. Quality is as great as in 234, but I need more firmness in blending brush. I knew this might be the issue, but I took a gamble and it wasn't a right call. I'll be getting 227 next time and keep on using 227v for highlight colors. Not that it can't be the backup for 227, but I'm one of those "let's be nitpicks" crowd and have to have "the" perfect brush.
Price: 7,80 EUR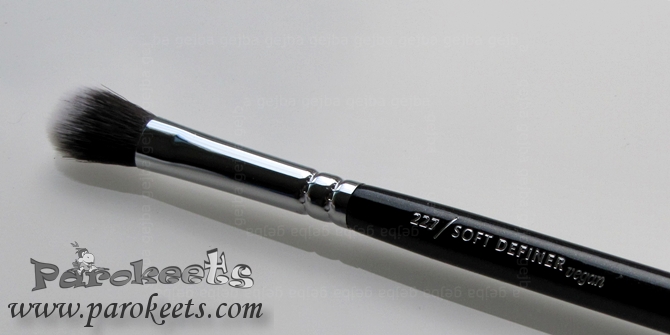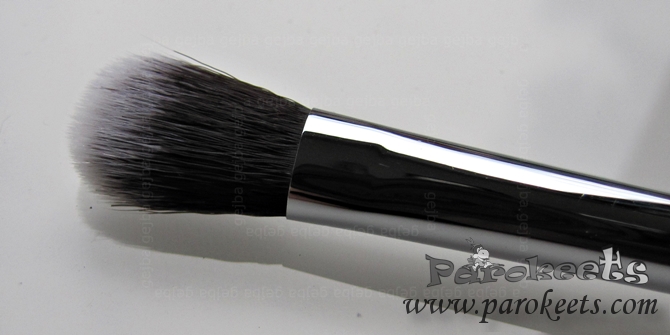 I must admit Zoeva has a new fan and regular customer. I even liked their felt tip liner … and I suck with those. :D
What is you favorite Zoeva product? Brushes or do you recommend I try out something else?