I had beautiful Collistar Borgogna Anna nail polish on my nails and was just itching to stamp something over it. I love gold over deep purple, but didn't have single gold nail polish in the apartment that I could stamp with. In fact, I only had one gold nail polish period – Flormaf Graffiti G10. Ermm – stamping with crackle nail polish? Won't that dry before I even transfer image onto my nails? Oh well, not that I had much to lose. My plan was to sponge it over the base polish if stamping fell though.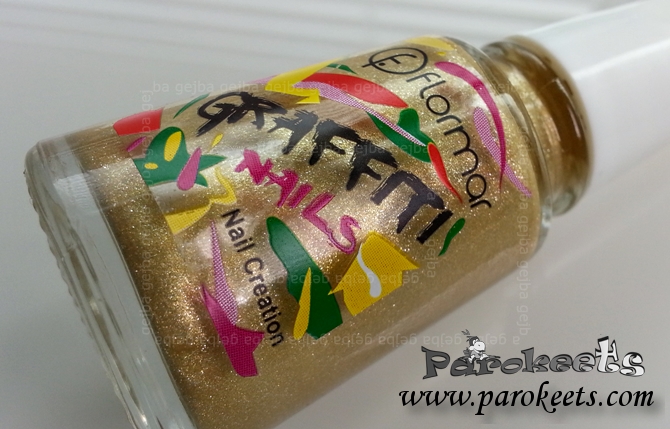 I had perfect stamping plate in mind – MoYou London Pro Collection XL-12 with lovely leaf image. So I prepared to fail and started stamping. And you know what? IT WORKED! I was completely floored. How, why, what?!? I love how this stamping adventure turned out. Whether MoYou plates worked their magic with deep engraving or I just had lucky hand at picking crackle for experiment, but I'm still shocked that it worked.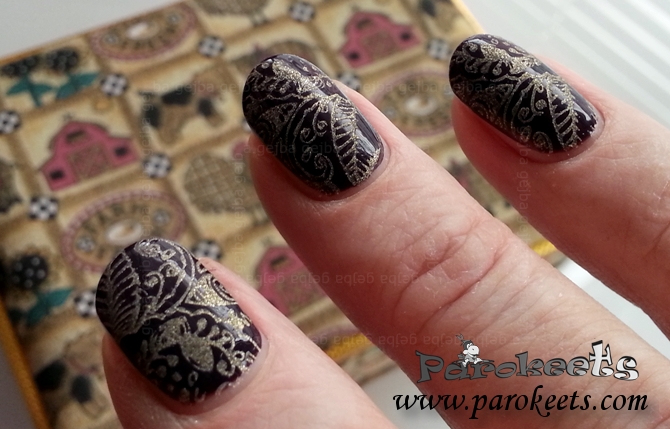 I wasn't even certain that this is actual crackle polish or that it maybe lost it's magic over the years (I bought it 3 years ago). So I simply had to test if Flormar G10 cracks … and it does. I like it better as stamping polish though.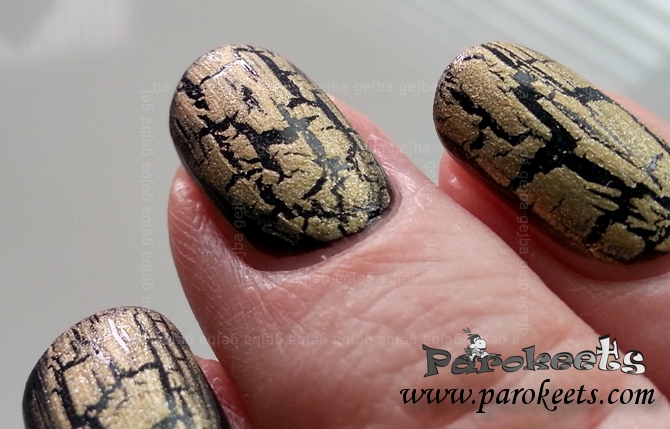 Did you try stamping with your crackle nail polishes? How did manicure turned out?