I was given huge task by our Facebook followers – I had to choose best fall-winter nail polishes. Can you imagine polisholick going to the shops and picking out best and if possible universally flattering nail polishes? It was massacre. :D Bought way too much, but at least my nails are pretty. There was absolutely no was I could narrow down the selection to 3 top nail polishes. I kind of wanted to do 15, but managed to restrain myself. :D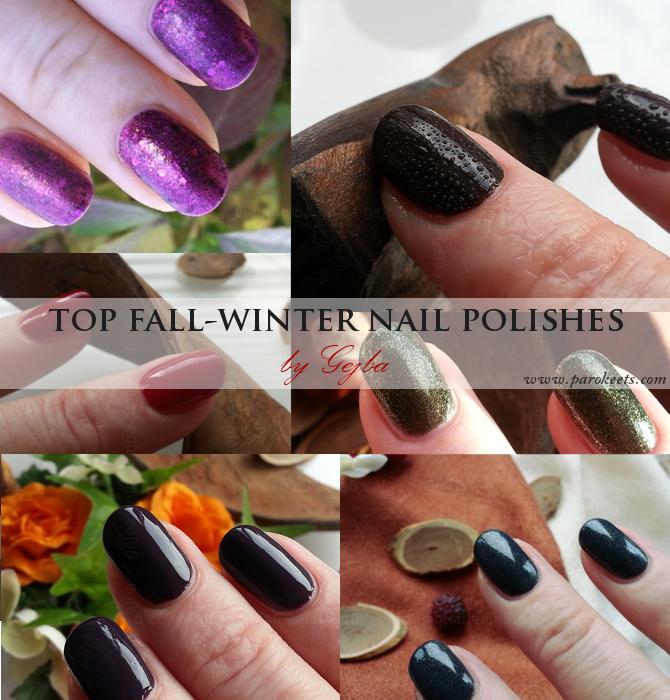 Essie Forever Yummy
What kind of a fall-winter selection would this be if I didn't include at least one red nail polish? Lately I often reach for Essie Forever Yummy, so the choice was kind of given. I love this medium red polish, that is not super cool or wam toned. This is kind of red that screams elegant, classy and suits majority. No problems with application, brush is standard narrow Essie one.
Jessica Mad for Madison (Autumn in NY LE)
Maestra and I scoured our drugstores for appropriate shades, but the only neutral brown we found was Jessica Mad for Madison. It look little bit too dark on my swatch, but is very pretty brown shade that you can differecent from black. Perfect base for nail art, so you'll see this beauty again on the blog. Good coverage, great formula …
Zoya Yuna (Ignite LE)
Oh dear. Zoya Ignite is one of those collections that you dream about. I could have chosen any of the shades from it for this post and don't even get me started how I almost drooled in front of their stand. ::biggrin Why Yuna? I adore friends little rascal – their dog Juna. Even though reasons are sentimental, this nail polish is a dream. Gray-green base with dominantly green shimmer and fantastic formula.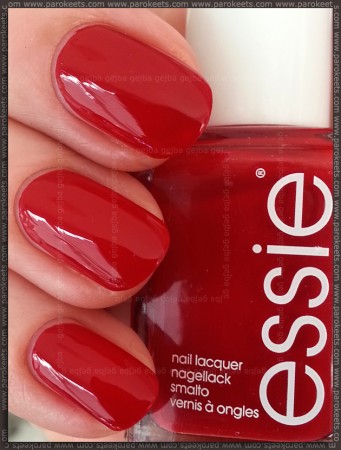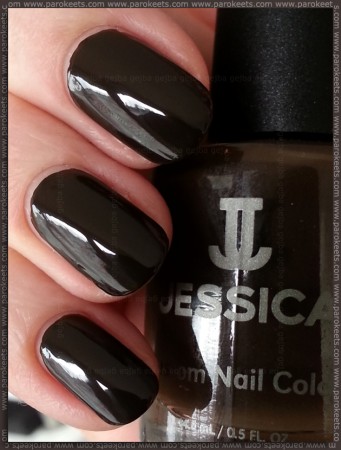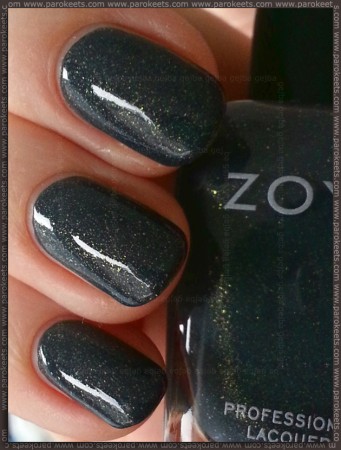 Alessandro Drama Queen (Showtime LE)
And like Ignite wasn't too much for my poor heart, Alessandro launched divine limited edition – Showtime. I didn't like only one nail polish from this collection (Disco Glam), and I'm getting back for at least one more. You know me and green nail polishes, so it won't surprise you that I chose Drama Queen (and name was appropriate too ). I did have an issue though – it looks little bit brownish in majority of my photos and I cannot spot that in bottle. Either it's little bit douchrome or something else was at work. It definitively looks more green in real life and is filled with tiny glass flecks. It is not opaque so I needed 2 thicker or 3 thinner coats. Drying time is good.
Catrice Plum Fiction (Milion Briliance collection)
Catrice Plum Fiction drew me with it's complexity and lovely purple color. This nail polish is filled with different kind of shimmer and glitter. Base is not super opaque, so one more coat would be needed or some other polish as a base. Milion Brilianc polishes tend to last on my nails, so I have a few, but didn't feel like putting more neutral shades in this post, so the purple it was.
Collistar Borgogna Anna – Anna burgundy (Italian Beauty LE)
Anna Burgundy or Borgogna Anna drew me in promo photos and convinced me when I check it our on a stand too. Dark puple nail polish wich is dark enough to be true representative of fall-winter polishes but still not too dark to mistake it for black one. Great base for nail art or something to give your hands elegant look if you wear it on its own. I like Collistar nail polishes in general – so far only one let me down.
Matt top coat
You'll see IsaDora matte top coat on the photos, but I could have easily used any of the other of my matte toppers. I simply love the look of heavily glittered nail polish mattified with one of the matte top coats. That kind of manicure really appeals to me in colder part of the year. Hope I'm not the only one.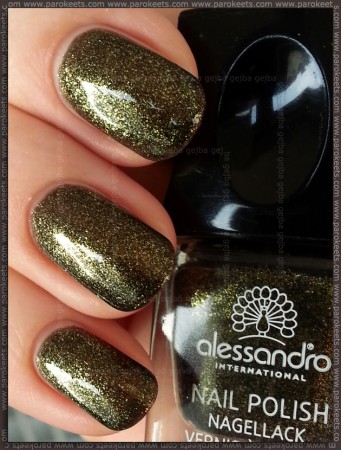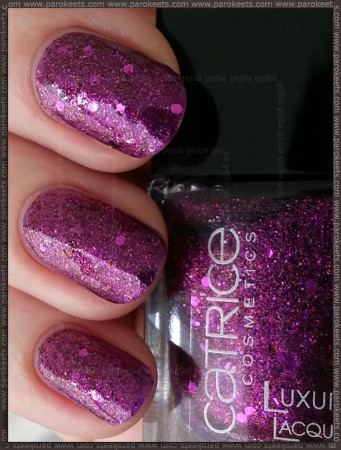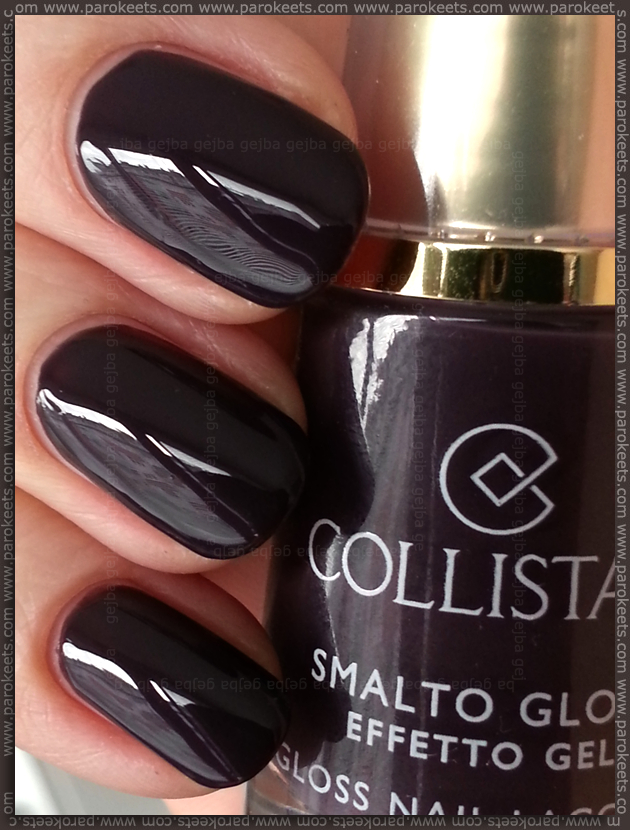 I'll wrap up this post with group photo of my fall-winter selection and a question for you – did I miss any of the super fantastic nail polishes which deserved a spot in this post?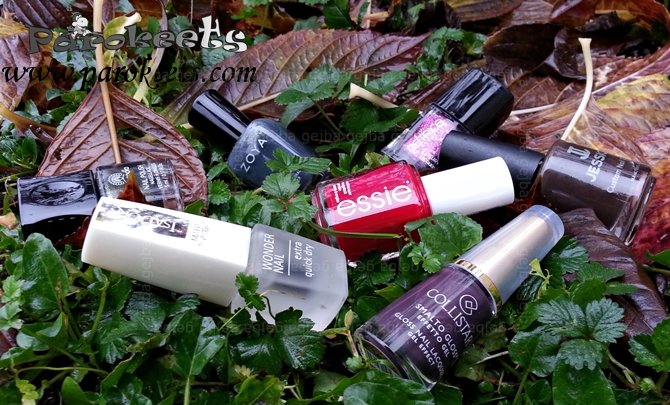 *nekatere lake sem prejela v oceno. Vse manikure sestavlja: podlak, 2 plati laka, nadlak