This time I bring you preview of 2 new limited editions coming from Essence. Both will be available from January 2015.
Essence Hidden Story LE
This just may be the first winter collection after long, long time that I'll be checking out. Nail polishes are not in chalky pastel or streaky pearly finish, as we're getting all kinds of different looks of pastel colors – matte, sparkle (glitter?), metallic and of course there has to be at least one "frosted" nail polish for those who love that kind of look.
Essence soufflé eyeshadows can be a good eyeshadow base, so I'll be checking them out. Providing they're not too glittery, at least darkest one will go home with me. Not really a fan of glittery mascara toppers, but will be taking a closer look at highlighters.
I must admit I had a good laugh at Where did I park my unicorn? name. :D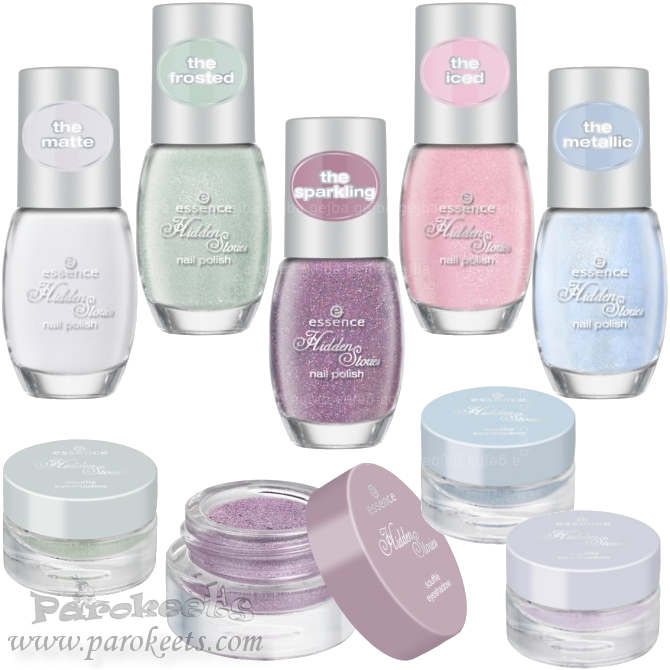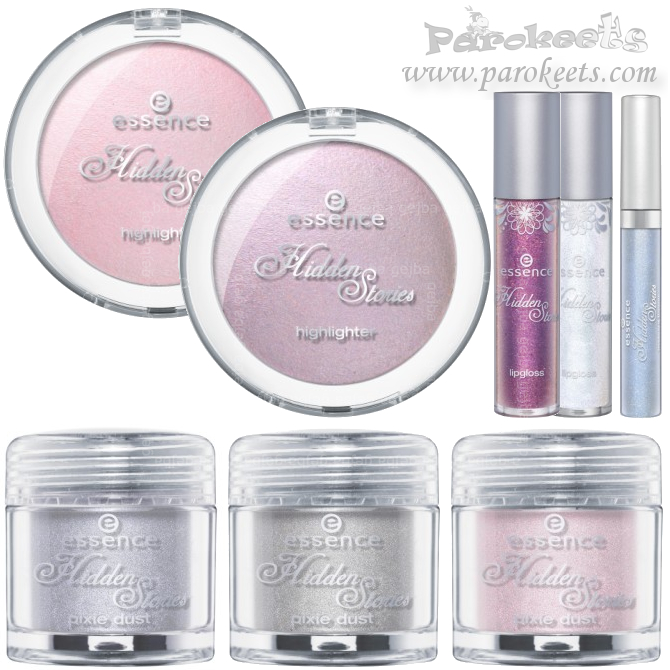 Essence Like Unforgettable Kiss LE
As you can see, Essence is already planing for Valentines day. Starting from mid January, they're sending out Like Unforgettable Kiss collection … inspiring love, passion and romance. I featured few of the things that appeal to me. Duo blush looks similar to I ♥ Makeup highlighter I like, so I entered in selection. Lipsticks will be more moisturizing than long-lasting, but we need few of those too, right? Nail polishes are a given, as I'm curios about gel shine with good coverage and brush is simply cute present.
Fragrance is there for all of you ladies who love Essence "perfumes". If I quote Essence: "The top note with pink grapefruit, mango and tangerine creates a fruity freshness. combined with lily of the valley and raspberry in the middle note, this results in a sweet and floral composition. creamy sandalwood, musk and vanilla in the base note give the fragrance a warm touch."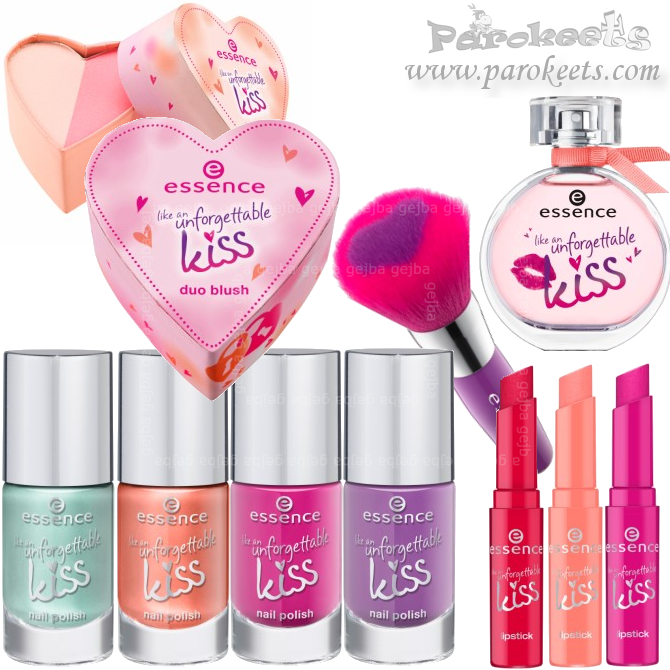 Tell me ladies – which item made it to your wish list?