I guess I really should enter more giveaways if that means I'll win more prizes like dark holographic set from Colour Alike. :D I am extremely happy that I won prize from this company, as I had them on my WL literally for years. And I must say, they did not disappoint.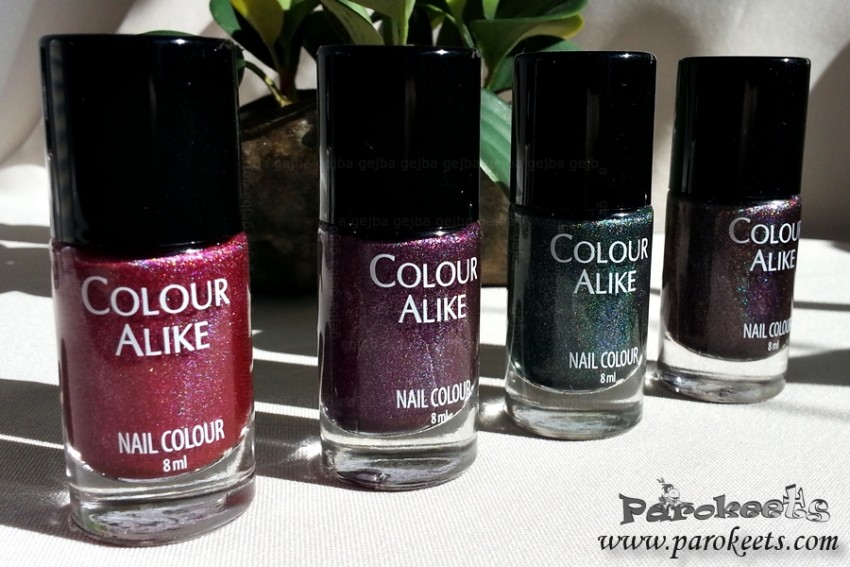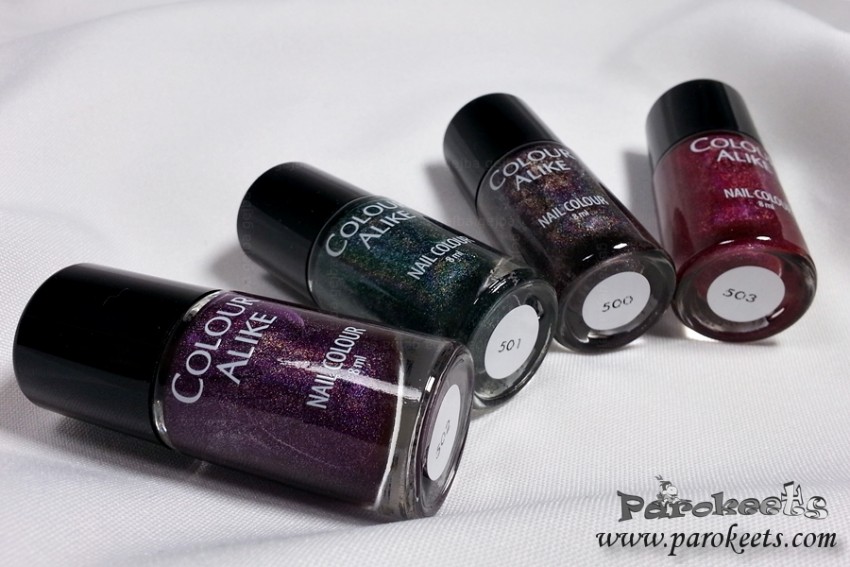 Colour Alike 500 is gorgeous deep muted brown-purple holographic nail polish. Easy to apply, holo is stronger in direct sunlight than shown in photo and of course pretty much invisible without strong light. 2 coats and you have full coverage.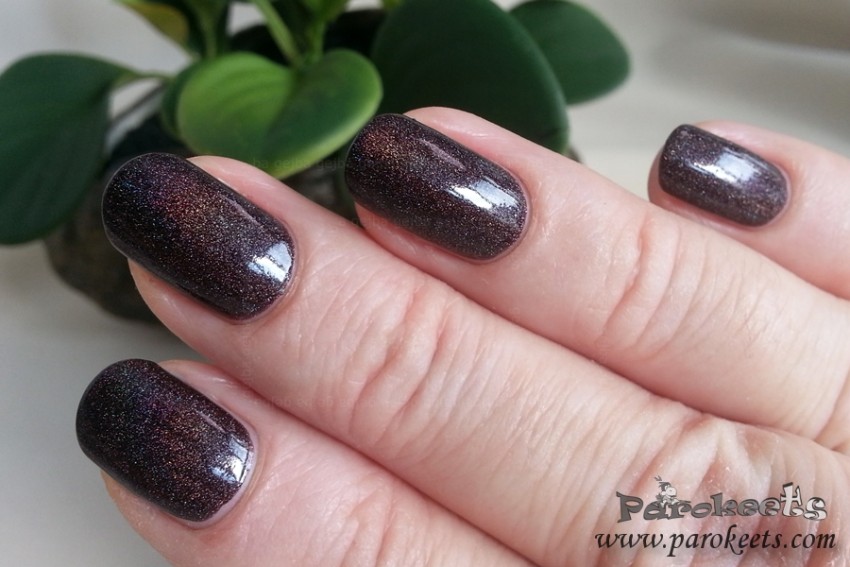 Colour Alike 501 is my favorite of the bunch. Deep green with strong holo … of course I fell in love. I guess I could have used one thicker layer and achieved full coverage, but that never ends well for me. 2 medium layers are way more longer lasting on my nails.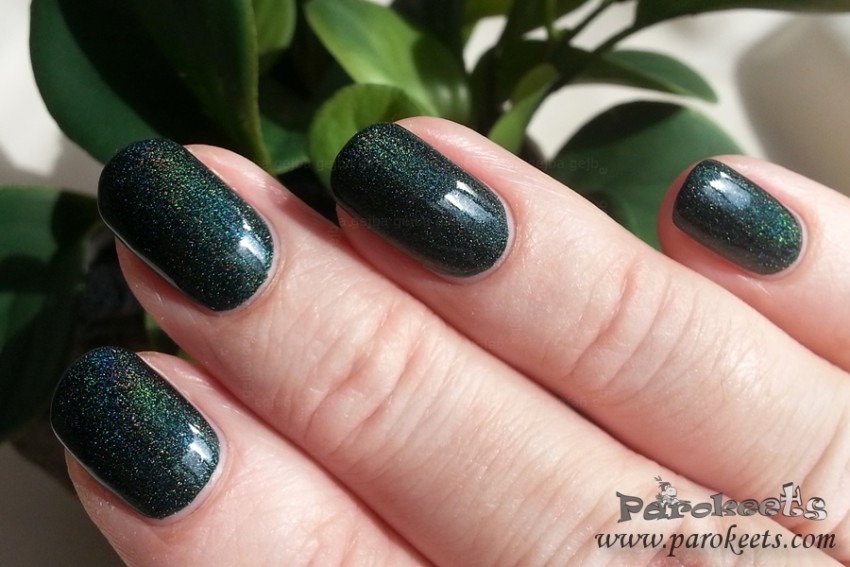 Colour Alike 502 is one of those universally loved purple color that isn't to warm or cool, but packs a lot of umpf. Just look at it – isn't it gorgeous? And it stays that way when the light goes out … just minus holo part.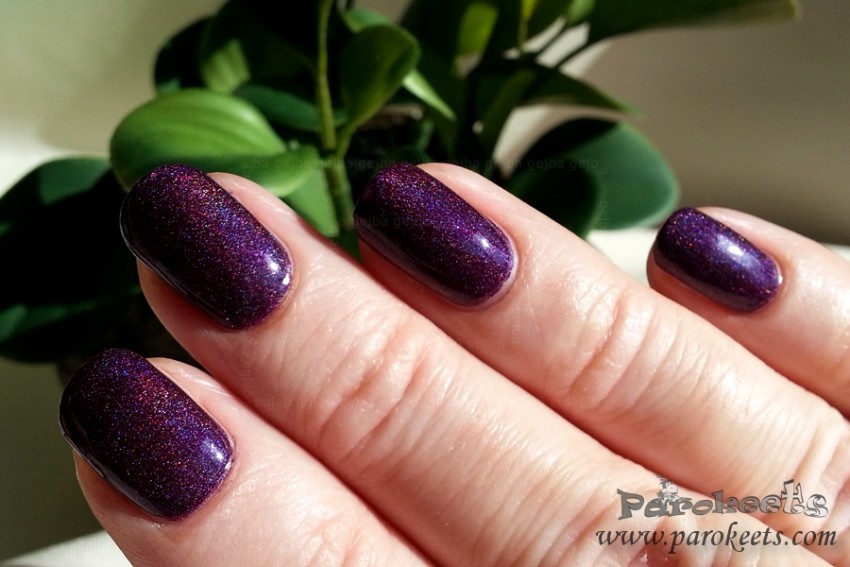 Colour Alike 503 had the misfortune to be last to be photographed and sun was almost gone so I had to run abound the apartment to get at least semi decent shot. And holo seem least prominent to me strong sunlight or weak.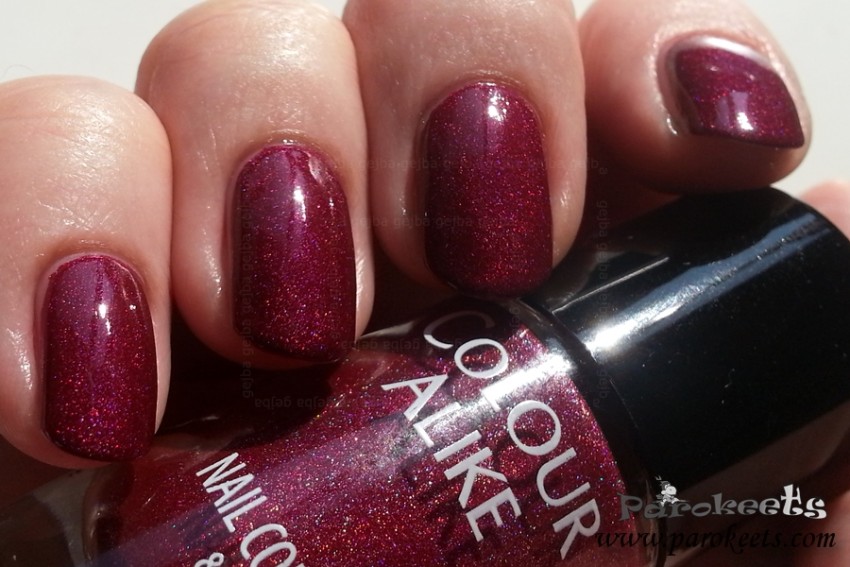 Price is 4 EUR for a bottle and 6 EUR for shipping, which seem very reasonable for quality nail polishes.
I spent last half an hour browsing their store and I simply can't decide which shades are must have. Any recommendations?