I went a bit crazy and bought ten Zoeva brushes recently! Yes, TEN! I've been eyeing then online for a long time, but I've never actually ordered them. I was visiting Vienna not too long ago and stopped at Douglas to buy some Origins products and BAM! a Zoeva stand was in front of me! I may have screamed of excitement.  I am not sure if the scream was a silent one or a proper out loud one.  I did not care. I just let my inner brush beast out and enjoyed.
Here is my review after a couple of weeks of using the brushes.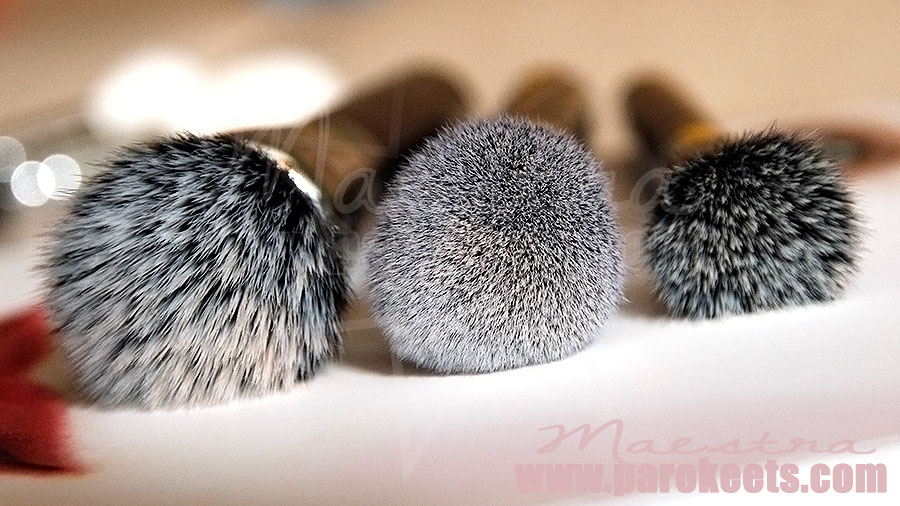 124 Grand Stippling
is my favourite of the bunch. Pure perfection! It is a dome shaped duo fiber brush. You don't see brushes like this a lot. It is big and it sits nicely in the hand. It blends liquid foundation like a dream. I still have to try it to apply finishing powder, because I think it would apply powder flawlessly.
102 Silk Finish
is a dome shaped brush with synthetic bristles. The bristles are very soft. The shape is great for applying and blending liquid foundation. It is firm but not too firm.
122 Petit Stippling
is a small duo fiber brush. It is great for stippling and blending cream products. Because it is small it is best for applying blush and cream highlighter.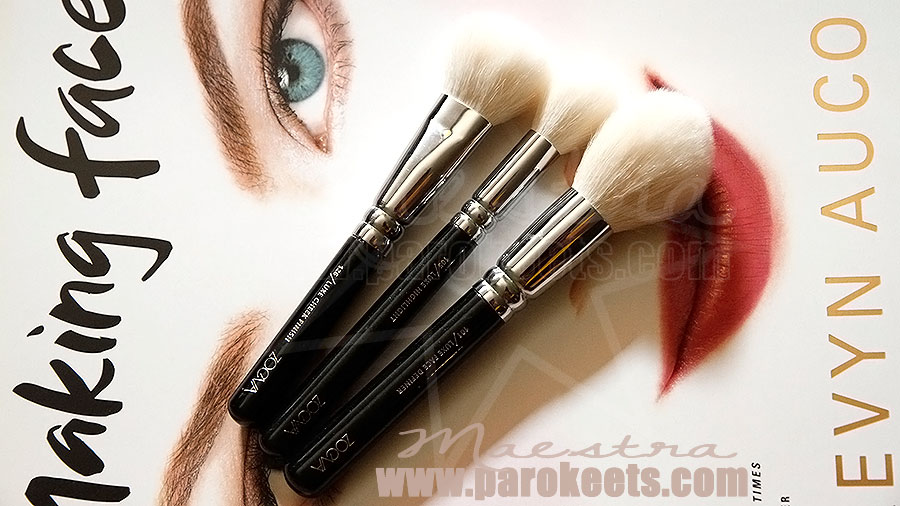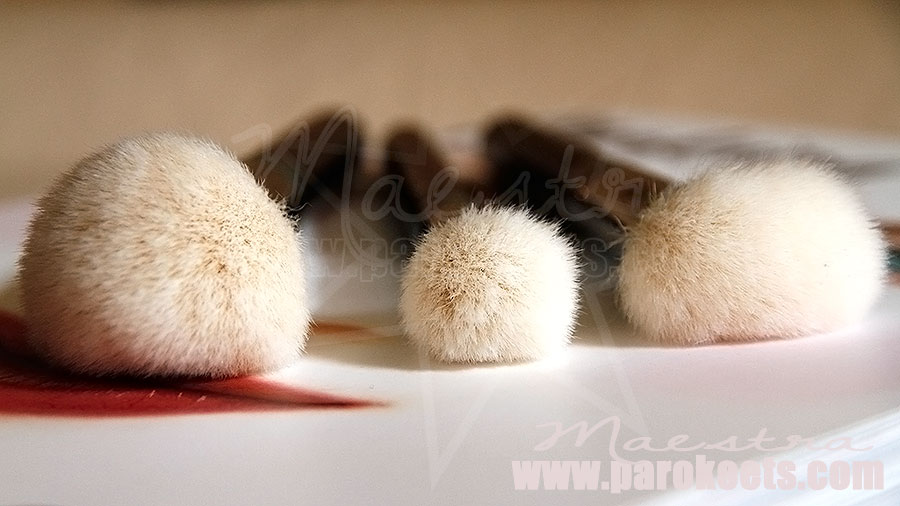 101 Luxe Face Definer
is a big brush with natural hair bristles. Nice brush for applying finishing powder and bronzer and even for contouring because of its pointed shape.
105 Luxe Highlight
is similarly shaped brush as the 101, but it is much smaller. It is great for applying powder highlight and also for precise contouring.
126 Luxe Cheek Finish
is a nice multipurpose brush. I use it for powder blush, bronzer and contour. You can also use it for highlighter. It is small and big enough for all of the above. It is fluffy and soft. The shape is nice for applying blush and it sits nicely in the hollows of the cheeks, so contouring also isn't a problem with it.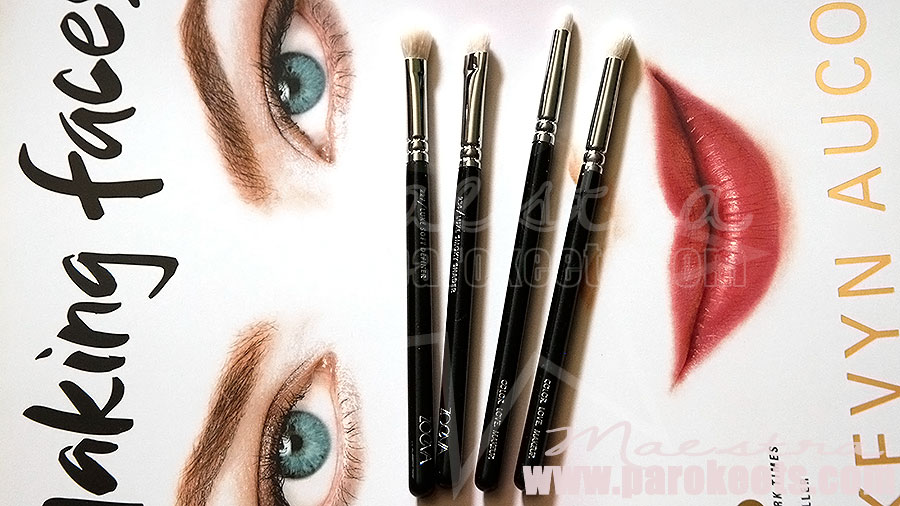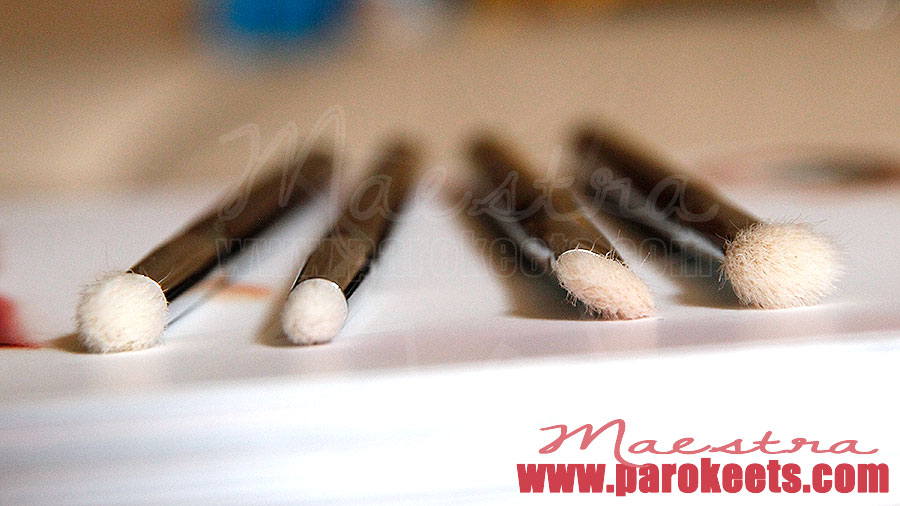 231 Luxe Petit Crease
is either a big pencil brush or a small and very precise crease brush. It is not fluffy enough for blending, but is dense enough for smudging.
230 Luxe Pencil
is just what the name suggests. A pencil brush and a good one if I may add. You can use it to for smudging the color along the lashline or for applying a dark colour along the lashline and smudging it at the same time.
234 Luxe Smoky Shader
is a very similar brush to the famous MAC 239 brush. The shape is similar and the density as well. No doubt it is a good brush for packing on the colour and doing semi precise work along the lashline or in the crease. It is not fluffy enough for blending.
It is a smaller brother to the Zoeva 232, which has longer bristles.
227 Luxe Soft Definer
is a brush very similar to the MAC 217 brush, which means it is fluffy and not the smallest brush. It is great for blending colour and for applying a wash of colour to the eyelids.
Still on my wish list
227v Soft Definer Vegan – I would try to use it for concealer.
114 Luxe Face Focus – I would use it as a contouring brush.
129 Luxe Fan – for a highlighter.
142 Concealer Buffer – It is very high on my wish list – for concealer.
One more 124 Grand Stippling – just because I love it so much and want two of them. LOL
---
Must have list for beginners
Four brushes is all you need to start with.
For the face:
124 Grand Stippling – it is great for liquids and for powders.
Either 126 Luxe Cheer Finish or 127 Luxe Sheer Cheek – multitaskers for blush and bronzer/contour.
For the eyes:
227 Luxe Soft Definer – for blending and applying colour to the eyelid and in the crease. Also good to apply brow highlight and blending it.
234 Luxe Smoky Shader – for applying and packing colour on the eyelid and smudging along the lashline.
If you are a eyeliner lover than I would suggest either 316 or 317.
Enough said. The bottom line is I love every single Zoeva brush I bought, my favourite being the 124 one.
In very few words – No shedding, very soft bristles, great shapes, very reasonable prices.
Have you tried any of the Zoeva brushes? What are your thoughts? Which ones are your favourites? Which ones are on your wish list? Share your thoughts with me and our readers please!