As soon as I spotted Mineral Crush (Magic Crush) in Avon catalog, I knew they had to be mine. Textured finish with loads of glitter lasts ages on my nails, so I was itching to see if Avon version will be as good as others I tried out. Huge bonus are very wearable colors, as I did not spot one I wouldn't gladly add to my collection.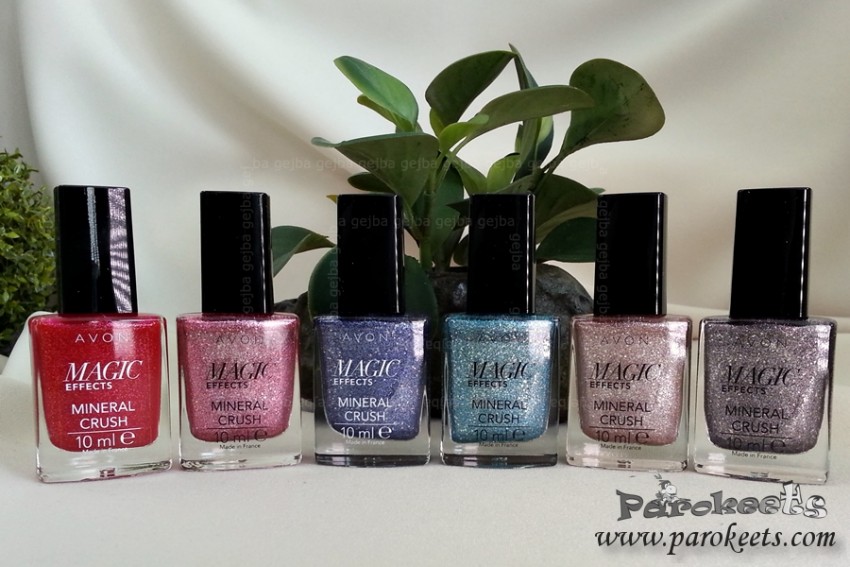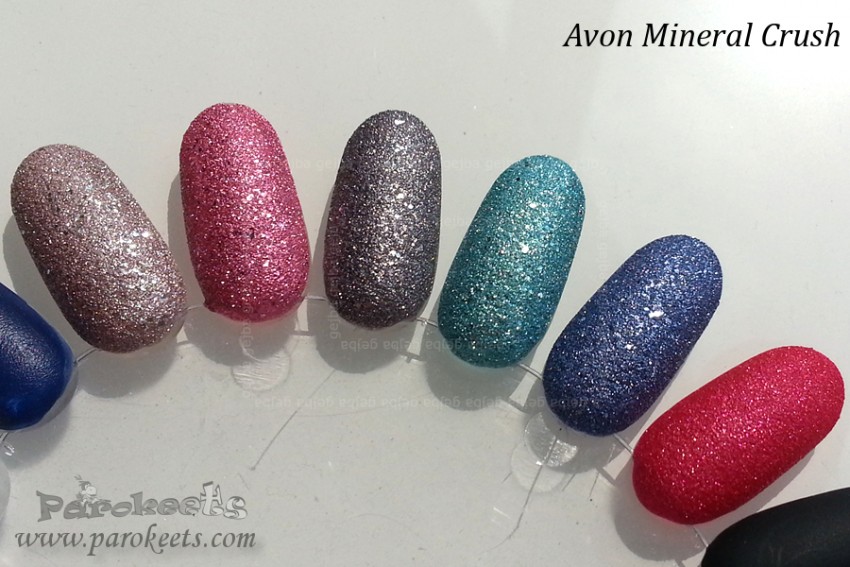 I can't tell you which shade is my favorite as I love majority of them. 4 polishes I adore, but I simply cannot pick a favorite.
Avon Mineral Crush nail polish TOPAZ: was the first one I fell in love with. This shades tightropes between blue and green, but has issues deciding which one does it want to be. Base itself is gorgeous, but turquoise and silver glitter turns this polish into shiny glitter bomb.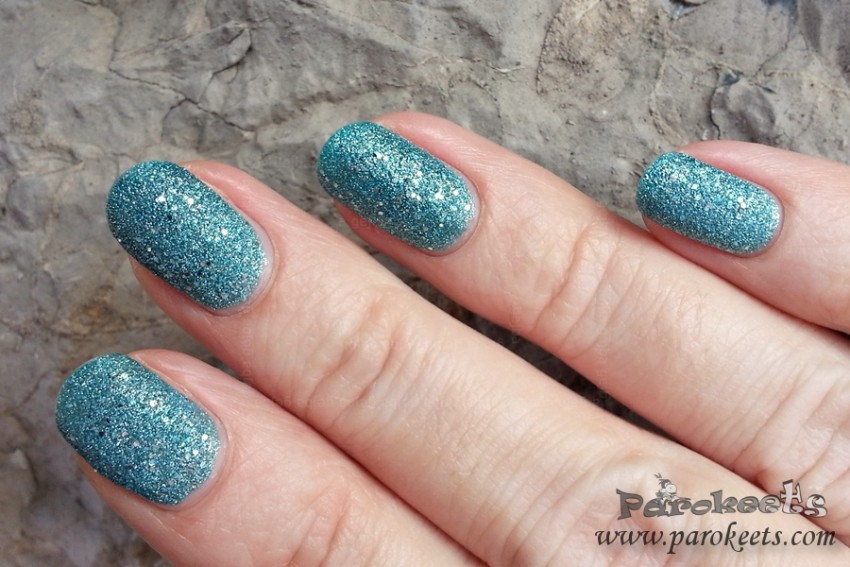 Avon Mireal Crush nail polish PEARL: is appropriate for those who like more subdued colors. Pearl has light beige base and same silver glitter as Topaz. In fact all but red have same silver glitter in them. Lets call this shade nude on steroids.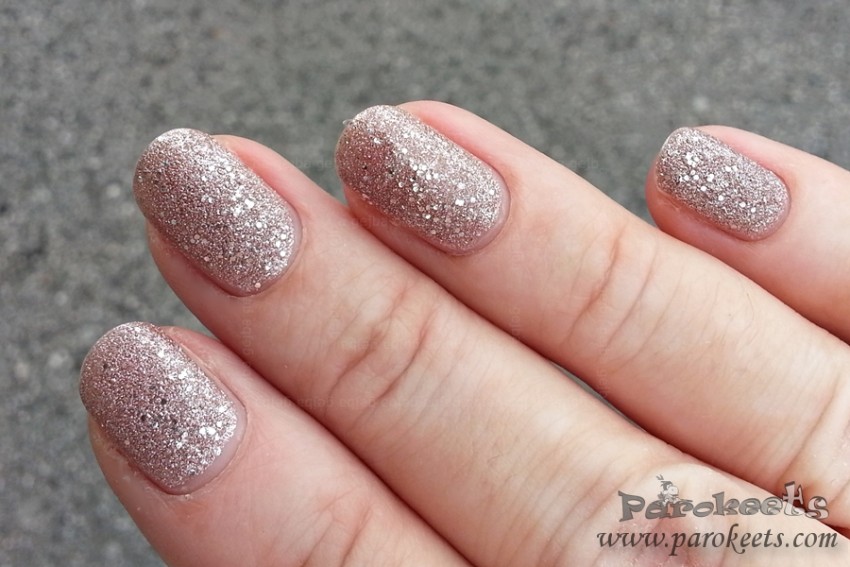 Avon Mineral Crush nail polish RUBY: is pretty classical red, but they added lots of red and gold glitter which adds warmth to the mix. On one hand it is not as shiny as other textured nail polishes form Mineral Crush line, but on the other that gives it more refined look.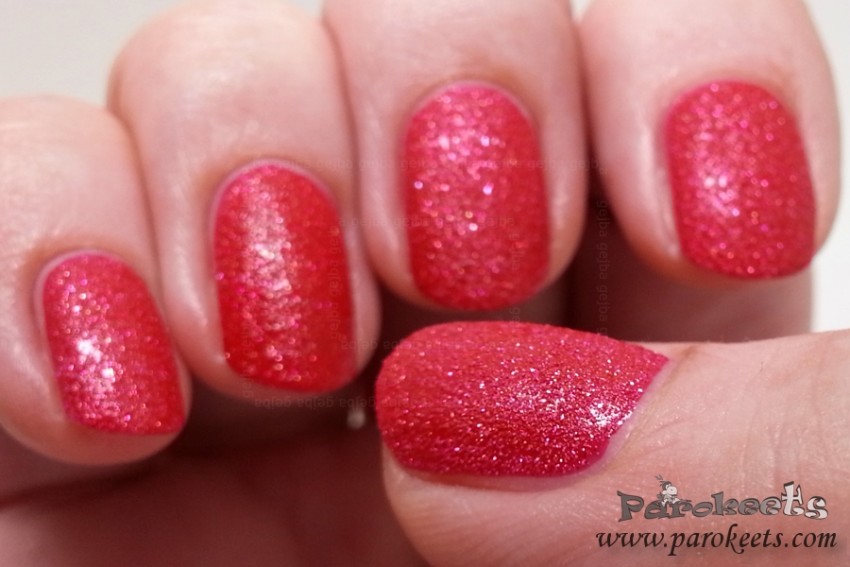 I am just about to apply Diamond and will share swatches with you soon. I know I'll love this cool silver gray shade.
I used 2 coats of color nail polish over base coat + top coat over ring finger. Brush is bushy, so fine fork is not really an option, but application is pretty fast and non problematic.
Staying power was great with all the shades I tried so far – approximately a week without major damage. The biggest hurdle was removing manicure full of dense glitter. Best way was method with foil. It helps to use peel-off base coat if you have hard and structurally sound nails. Peel-off base is great if you have weak nails too, just combine it with foil removing method and cut the removing time in half.
Star dust (as they poetically call the line at Avon) comes in 10ml bottles and costs 5,90 EUR.
Dis you buy any of the Mineral Crush beauties?
*I received nail polishes for review