Mysterious and always inviting Corsica was inspiration behind three new L'Occitane festive collections. L'OCCITANE founder Oliver Baussan and French pâtissier Pierre Hermé began their friendship on this lovely island so they chose Corsica and rest of the Mediterranean as inspiration for new limited editions.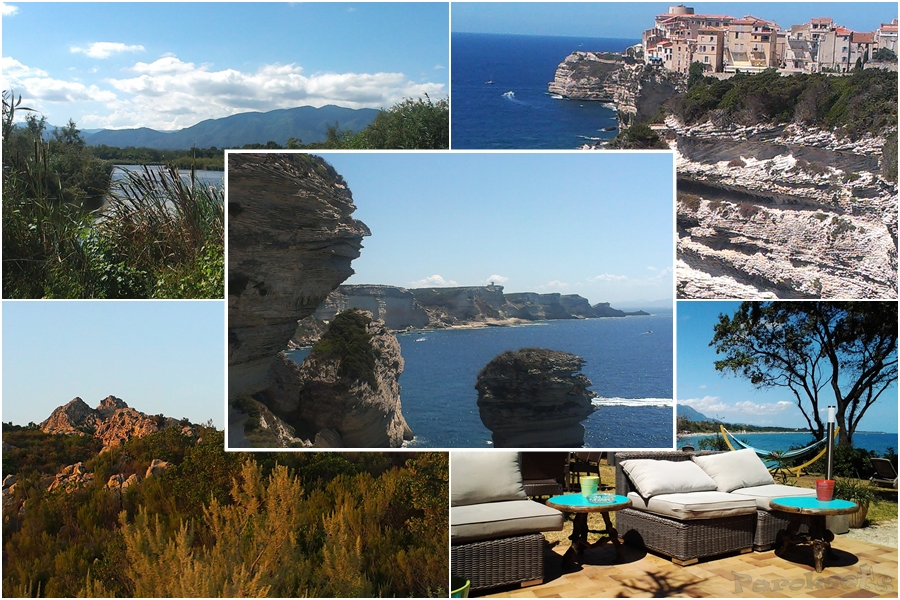 Instead of thousand times seen combinations, this time we are getting unusual ones that simply beg to be enjoyed in: JASMIN-IMMORTELLE-NEROLI, PAMPLEMOUSSE-RHUBARBE (grapefruit, rhubarb) and MIEL-MANDARINE (honey, mandarin). Olivier Baussan added the final touch with inspiring packaging for his friends creations.
I placed 2 collections on my WL – mandarins with just a hint of honey and jasmin-immoretelle-neroli flower scent with a punch.
Those of you who love fresh scents have to at least go into the nearest L'Occitane store and smell grapefruit collection. I would say that  grapefruit, rhubarb, clove and nutmeg combination is more masculine scent, but it can work on ladies too.
L'Occitane event in Ljubljana
L'Occitan.si organized with Nika Veger beauty bloggers event where they presented all three new limited editions, served macaroons, champaign and delicious smoothies. From the invitation in gold envelopes to the final minutes – perfect event.
We learned to wrap up gifts French way with Nika adding artistic touch on how to recycle our old necklace, gift wraps to make unique and personalized gifts.
They surprised us with pretty package with 3 items from new collections: jasmine body lotion, grapefruit hand cream and mandarin lip balm. Today I have for you first impressions.
First impressions after testing
Miel-Mandarine lip balm is my favorite of the three. I love it's gentle scents and moisturizing formula which leaves my lips soft and great looking. This is more daytime balm for me, as my demanding lips need more nourishing during night time.
Jasmin-Immortelle-Neroli body lotion has the same attractive scents as Eau de toilette, which enchanted me in L'Occitane store. I am not huge fan of scented body lotions as strong scents almost always seriously bother me. But L'Occitane didn't save on good ingredients and decided to add notes with jasmine, sweet orange, immortelle oils and used only very small quantities of perfume. Simply perfect for upcoming December parties.
Snow has already made it's appearance in Slovenia, Christmas lights will be up any minute now in our capital which means it is time for my first festive manicure of 2015. As I drew inspiration from the Jasmine line colours, it seemed fitting to add it to this post with macaroons Pierre is so famous for.
Pamplemousse-Rhubarbe hand cream has to fresh scent for me to really love it. Add to the mix glycerine formula and you can see why I prefer L'Occitane Vanilla Bouquet cream. Vanilla is simply more me with nourishing formula (20% Shea butter) and soft vanilla scent.
Every year I give quite a few of L'Occitane hand cream, lip balm or any of the other small gift sets as Christmas presents. They're small, cute, not crazy expensive but always loved gifts. I tried to take photos of this years sets so I can already start planing which ones should go on the buy list.
But L'Occitane didn't stop there and went one step further with giving each of us VIP card for 15% discount until the end of January. You know what that means, right? I have to go back and slim down my wallet.
L'Occitane fans, give me some pointers. Which products are the best and necessary in my life?
P.S. I HATE almonds. :D

http://www.youtube.com/watch?v=XUHbUxT7Wyc&