I did some beauty shopping in the past couple of days or even weeks and I wanted to show  you what I got. I will not bore you with a long intro, so let just jump onto the good stuff.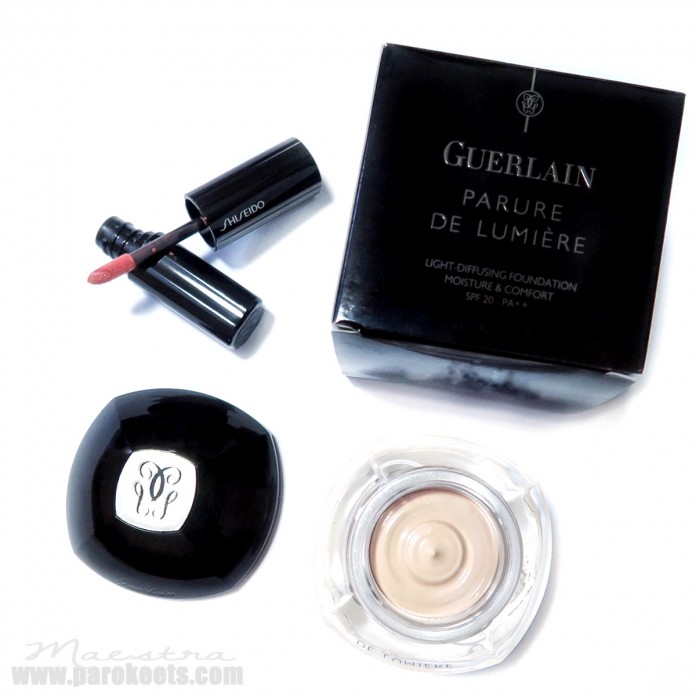 There were some high end stuff on sale and two things got my attentions.
Guerlain Parure De Lumiere
It says it is a light diffusing foundation, moisture & comfort, spf 20. Check, check and check. Love everything it promises to do. I bought it in the shade 02 Beige Clair, which is spot on for me. It is a cream foundation. It comes in a luxurious glass tub (like the ones for face creams). The consistency is very thick and cream like. The coverage is light to medium (buildable). It evens out the skin tone very nicely and cover small imperfections. The finish is fresh and dewy (almost shiny). To set it and take away a bit of shine a finishing powder is almost a must for me with this foundation. It is definitely most suitable for dry to very sry skin. I like it.
Shiseido liquid lipstick
I got a neutral light peachy shade with a hint of rose tint. It is a very pretty everyday shade. Easy to throw on your lips without a mirror. It has good coverage and is very comfortable on the lips. It is a bit sticky, which I don't mind at all. It lasts on my lips quite a long time and I feel like it hydrates my lips nicely. I am impressed.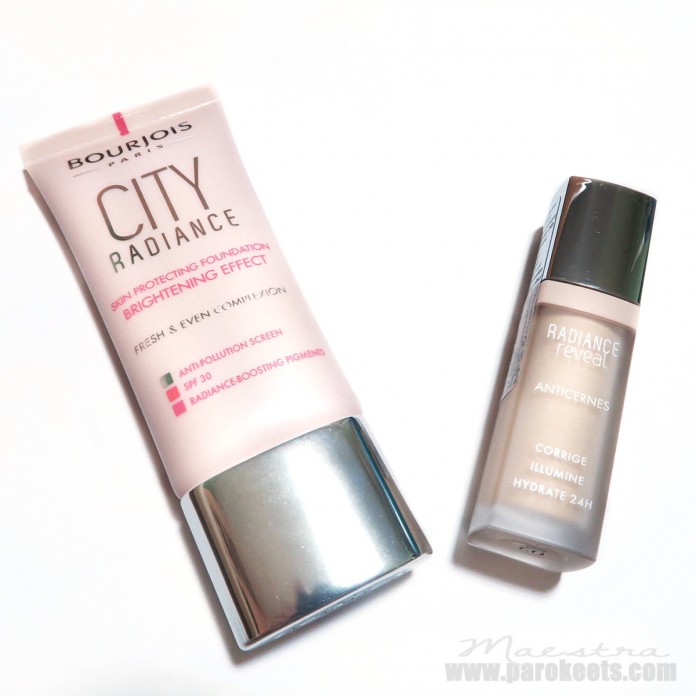 I cannot wait to try these bad boys out. New from Bourjois! A radiance-boosting foundation and hyaluronic acid and 24h hydration. Yes, please! I hope they work. I have City Radiance foundation in the shade 03 Light beige (02 was sold out) and Radiance Reveal concealer in the shade 02 Beige (01 was sold out).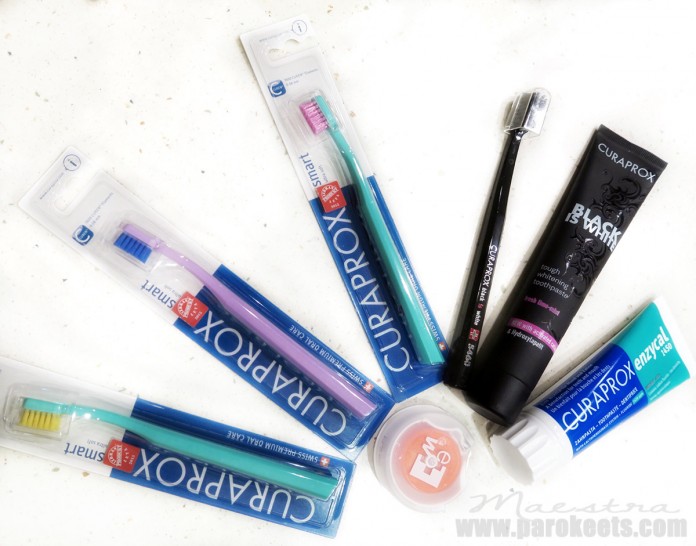 Curaprox haul was most definitely inspired by Gejba's excellent post about her journey to whiter teeth (in Slovenian only at this moment). I bought everything in DM (drugstore). All I can say is that I am beyond impressed by Black Is White toothpaste. It cleans my teeth very well, the taste is nice and only after a couple of uses I already think it works. My teeth seem a tiny bit whiter already.
That is it. Have you also been shopping? What did you get?