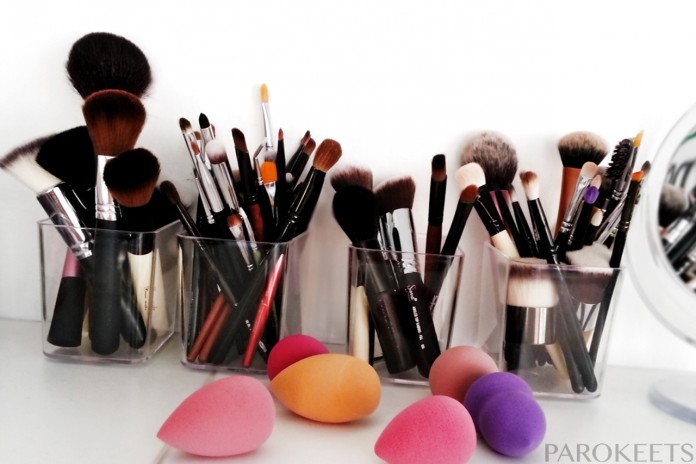 Majority of posts on Parokeets blog are written with make-up enthusiasts in mind. I always picture one of the Parokeets ladies, fellow blogger or one of our readers on the other side of the conversation.
I love debating with you about different finishes, limited editions, bristles … details that tend to bore others to death, while we can chat hours about our love and hobby – make up.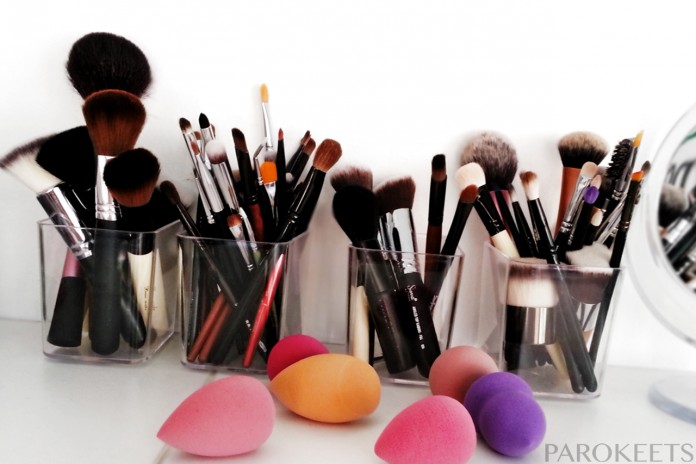 Today's post will be little bit different. I am dedicating it to my friends, colleagues and new mom's who tend to ask me how to achieve simple make-up with minimal amount of products. They don't really like cosmetics products, time is precious, but usually want to cover up under eye bags, blemishes, even out skin tone …
Main request is for a short (not likely to get from me), concise and in laymen terms.
And if I throw in direct link or store where they can buy items, they promise to bribe me with coffee.
I'll be merging all posts that have potential to fit into this category under Back to basics tag.
Dear friends, we will start with the toughest lesson (their words not mine) – make-up brushes and sponges.
As soon as they see my brush collection they star to panic thinking they have to have just as many. NO, you need only few. If you love the results, you will add others later on.
I usually don't recommend they go for inexpensive drug store brushes. Of course you can find good ones once in a while there too, but for little more money you get the quality and durability which are rarely found among the cheapest ones (shedding, bleeding, less control …).