Novoletno manikuro sem naredila z lakom OPI Not Like The Movies iz Katy Perry Collection, ki ste jo že videle. Tokrat sem jo nadgradila z OPI Black Shatter.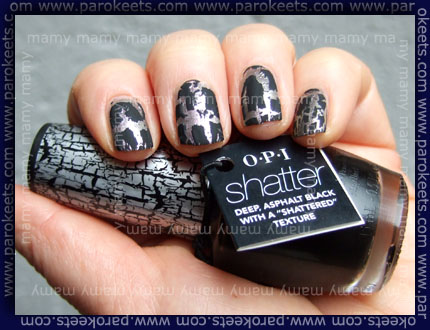 Končni izgled je zelo zanimiv in všeč mi je, ker je nekaj posebnega.
Še nekaj besed o osnovnem laku OPI Not Like The Movies. Za soliden izgled so potrebni trije sloji, ki se k sreči hitro sušijo. Prvi sloj je skoraj prozoren in rahlo bleščičast. Drugi sloj da slutiti, da ima odtenek nekaj malega sive nianse. Šele pri tretjem sloju se pokaže prelivanje lila in zelene barve.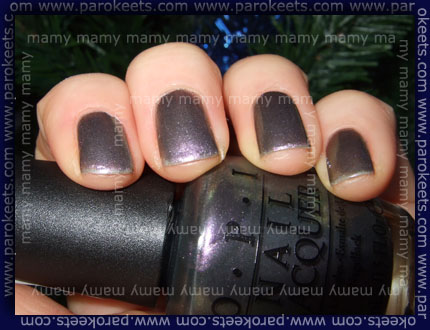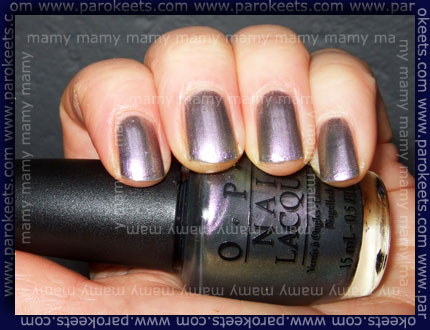 V naslednjih dneh bom preizkušala, kako izgleda Black Shatter preko drugih odtenkov.
Lep in uspešen dan vam želim!