OPI Not Like The Movies fromKaty Perry Collection was my New Year's Eve manicure. This time I upgraded it with OPI Black Shatter.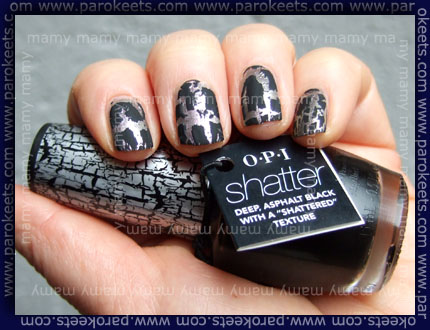 I like the result – it's interesting and something special.
OPI Not Like The Movies is a sheer polish. I needed 3 layers to achieve full opacity, but fortunately it's also fast drying. First layer is almost transparent with slight shimmer, second one uncovers grayish shade and third one brings to front lilac and green color.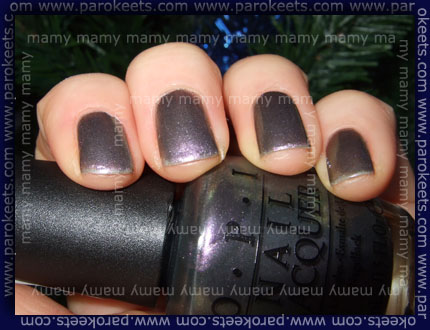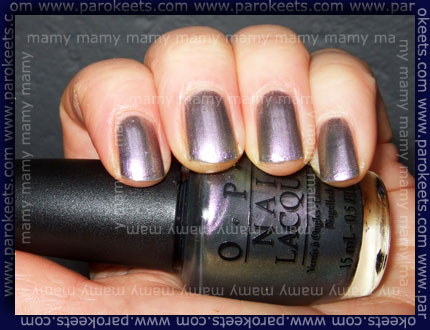 In my coming manicures I'll try out Black Shatter over different polishes.
Have a nice and successful day!