Last week, I presented three Revlon shades and you can read about them HERE. I also promised to show two more shades and here they are …
Raven Red is a cream shade. The color is darker cold red. The application is easy and streak-free. You only need two coats to get full coverage.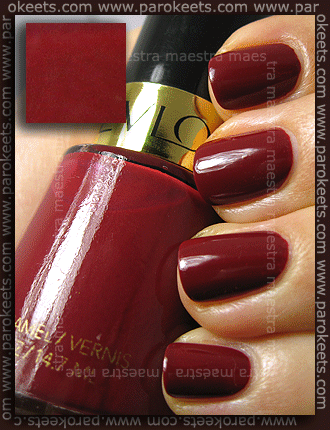 Brazil Nut Brown is a wonderful brown shade with lots of golden shimmer.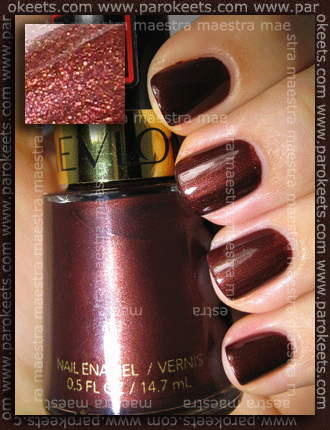 If I would have to choose my favourite of the five shades, I would probably choose Brazil Nut Brown for its really beautiful brown shade. Not far behind is the Blackberry. Probably because I simply prefer shimmer shades before the cream ones. I often find cream shades boring, but there are exceptions …
In general, I was positively surprised with Revlon. All shades that I ordered are well pigmented and they all applied well. Also, the price is not excessive.
As promissed last week, I showed you the remaining Revlon shades. The rest of the week but will be color themed, but that's a story for tomorrow …