I have two new Gosh Velvet Touch Eyeliners – Truly Brown and Golden Moss.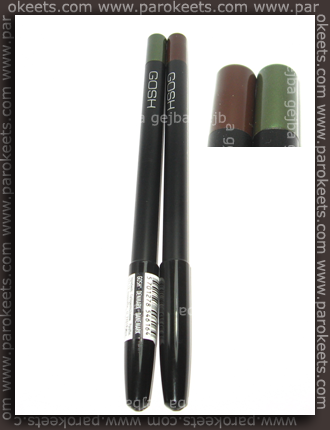 I love both of them. They're just as soft as all the others I already own. And staying power is good – if you want even better one, use eyeshadow primer first and then apply eyeliner.
Truly Brown is rich, matte dark brown color. I needed one just like that … but didn't know it until now.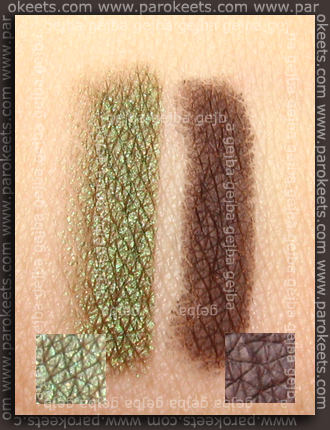 Golden Moss is definitely a must have shade. This olive green color with copper and goldish simmer should go well with you eyes, no mater which color are they.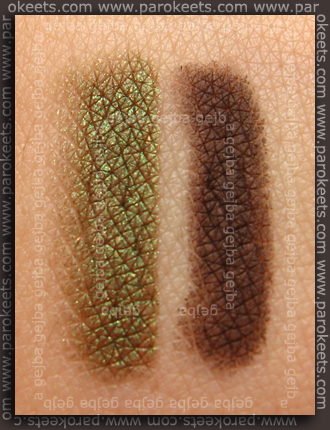 In Slovenia we're currently having sale in E.Leclerc and they cost only 2,60 Eur.
If you missed first post about my Gosh beauties, you can catch up HERE.