I had horrible weather (rain, wind) this year while vacationing by the sea, so I spend some of my free time doing nail polish swatches. Good thing sun decided to come out and play every once a while.
While shopping in LCN store, I picked up nail corrector pen, 156 and 139 polishes.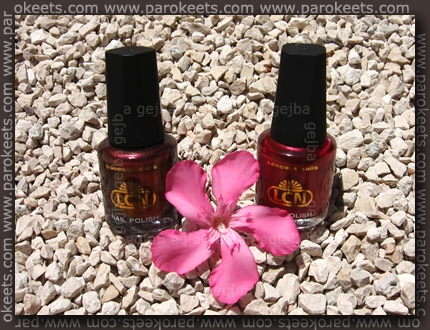 Meet LCN 156 (Maniac Mauve?) nail polish.
I'm not even going to try to describe this chameleon shade. They do say picture says more than 1000 words, right?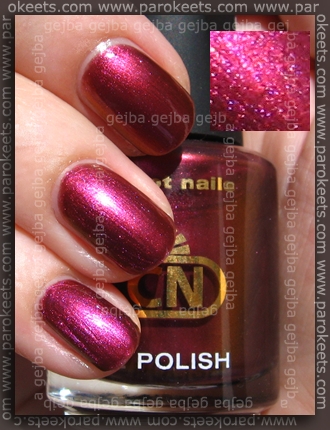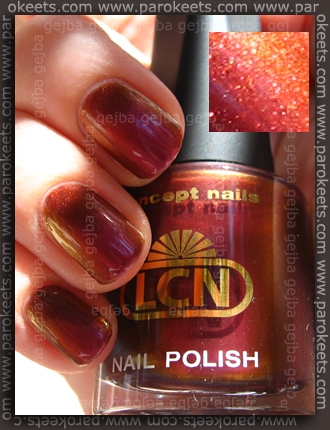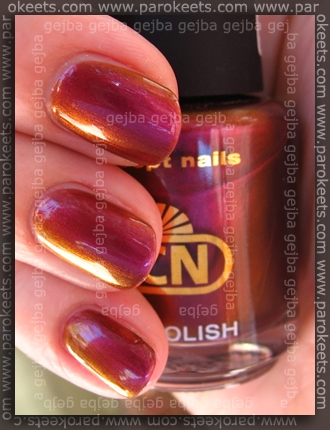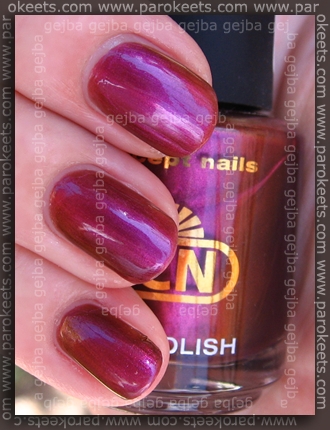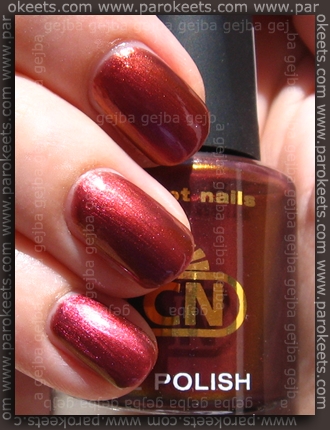 When sun was shining, you could mostly see the color from the first picture. Application was piece of cake, but it took ages to dry – fast top coat is a must with LCN polishes.
Price is somewhere between 5 and 6 EUR (7-8 USD).
Do you like it or is it to "special"?