I added two more red polishes to my collection – Stargazer 137 and 225.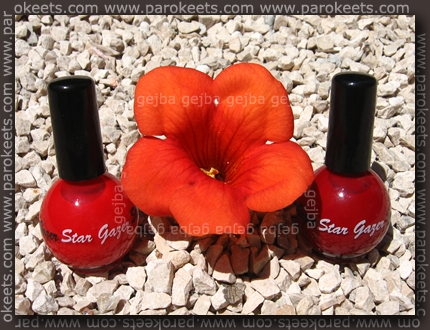 225 is lighter red, with almost coral colored first layer. I had hard time applying it. I felt like I'm putting cold jam on my nails. After I started using thicker layer, problem went away. Maybe little bit of thinner would help.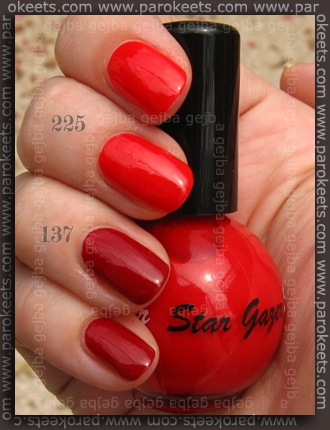 137 is beautiful cherry red. I had no problems with application.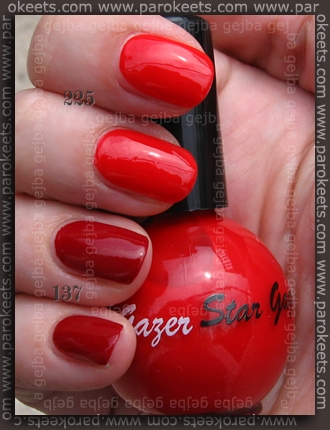 I put on two layers of 137 and 225 with no top coat. Both are members of creme finish family. They smell as bad as 246. Good thing I painted my nails outside.
Price is around 2 EUR for polish.
I must add that I'm very disappointed with Stargazer company. We have still not received missing polishes from our last order. First they forgot to send us four nail polishes, then they claimed they send them. After writting a complaint, they told us they will be sending missing polishes and now there has been no sound from them. I won't even start to rant about wrong addressing, poor packaging and other things.