I wrote about the Wild Orchid shade HERE. The other day a layered Wild Orchid over OPI – Light My Sapphire, which is a dark purple-blue shade with tiny silver shimmer. The dark base brought the blue side of the Wild Orchid to the front.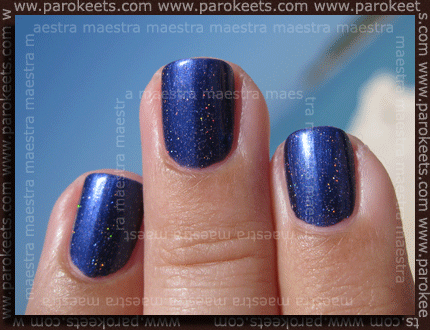 The holographic glitter sparkling in the sun…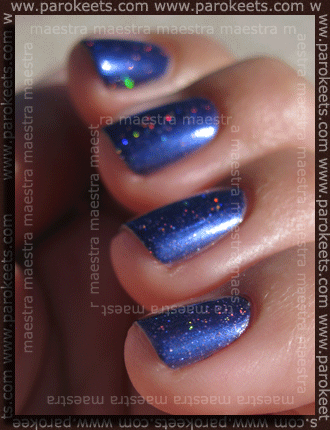 I've had this combo on my nails for a couple of days. It was fun and pretty. What do you think?