Essie is well known for their nudes, pinks and reds. For most nail polish fanatics those colors are just boring. On the bright side, among all the nude, sheer, pink and red colors you can find real beauties. Like Aruba Blue. Description from Essie's web page: "Sapphire blue, to glisten in the Caribbean seas." I think it's a good description. It has shimmery metallic finish.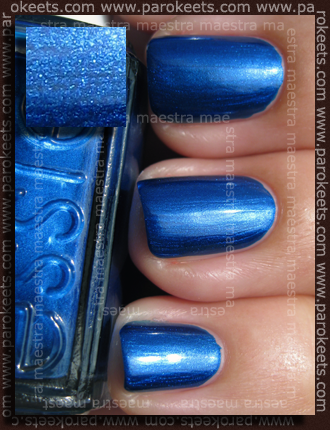 I didn't have any application issues. There are two coats in the picture.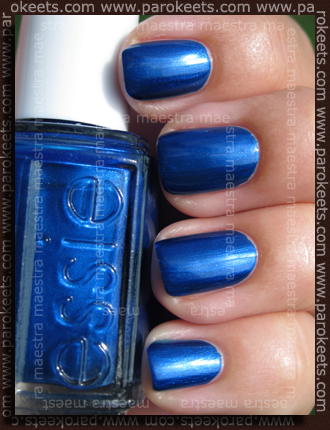 It works great with Konad.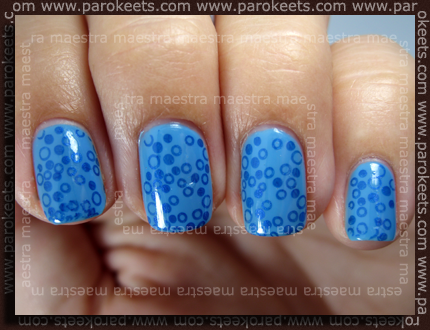 The base color is two coats of Essie's Shelter Island. I double stamped the image from the fauxnad IP B20. Polish used for stamping was of course Aruba Blue.
What do you think? Do you like Aruba Blue?