I'll say it up front, I love Ciate Paint Pots' nail polishes! They are heavily pigmented and have some great shades. The other side of the coin is the thick formula, which makes it somewhat harder to apply, but you can add some thinner and solve the problem. The price is also not the lowest out there as it goes for £7 and up. I was persuaded by their beautiful bottles and a few wonderful shades. I'm also very fond of their fast drying top coat, which dries the polish extremely fast. Minus is the toluen in the top coat, which makes it smelly and not very healthy.
First of, I'm going to show you the wonderful golden-green shade, called Golden Globe. I mean, it's a stunner!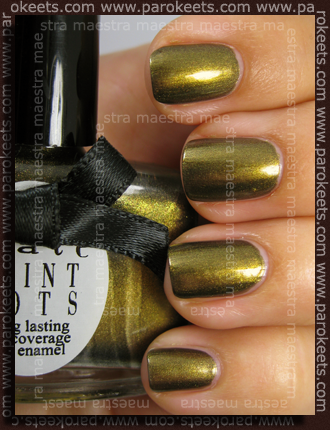 There are two coats in the picture.
The next manicure was made in the following steps…
First one coat of Ciate Paint Pots – Silk Stockings, which is a dirty yellow creme.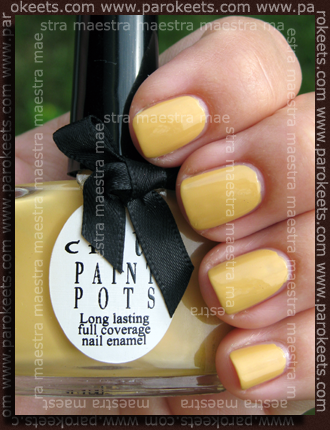 Than I added one coat of Essie Matte About You – matte top coat.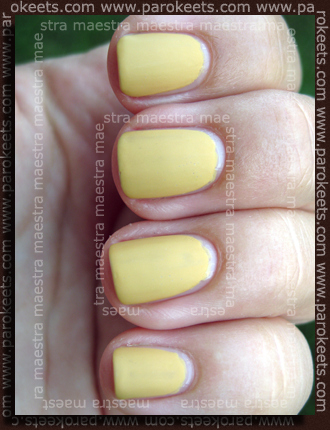 And at the end I stamped my nails with images from the Konad image plates m21 and m28.
I have to admit, that the yellow polish was applied in a hurry and that's why such a (površen) application, but you can anyway see the color.