I found these pretties at DM drugstore when walking around Zadar. I think these are new shades, at least I don't remember seeing them before. I picked up four of them. They have numerical names: 464, 466, 468 and 469.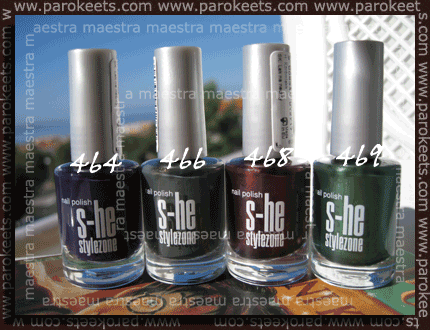 464 is a creme dark purple. Two coats in the picture.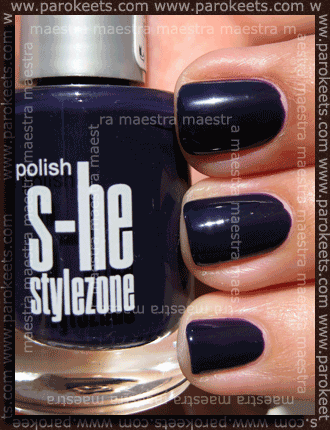 This purple doesn't have a lot of blue in it, that's what I wanted you to show in the next picture.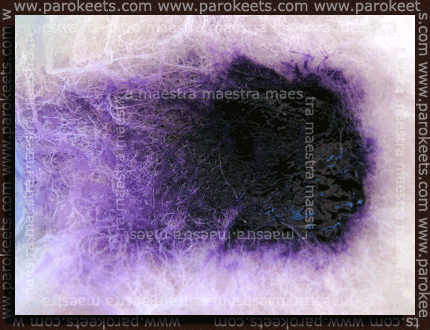 466 is a grey with gold shimmer. Very interesting combination. In the shade it's grey with subtle shimmer.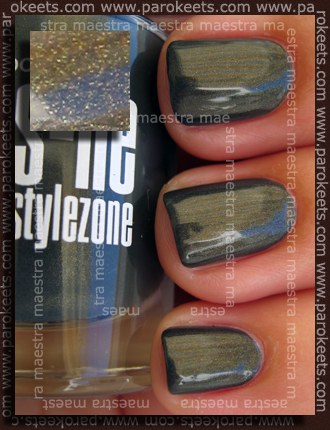 The golden shimmer comes to the front in the sun. Two coats in the picture.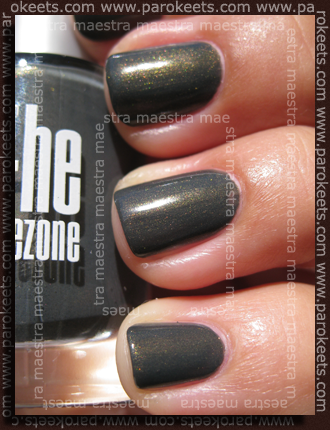 468 is a brown to crimson red with tons of shimmer. I think this one will be the most "popular" shade and it's great for fall. Two coats in the picture.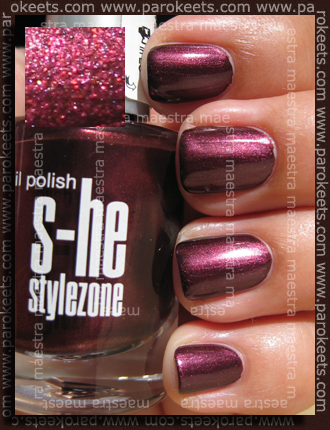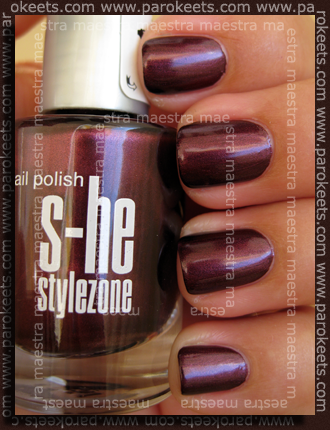 469 is metallic green, which looks much better in the shade than it does in the sun. Strange, isn't it?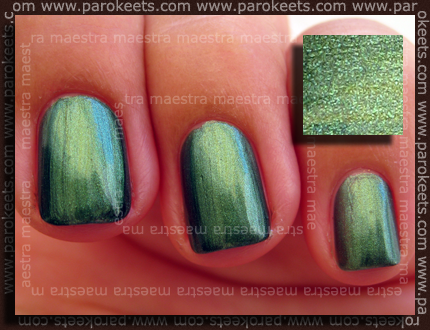 Two coats in the picture.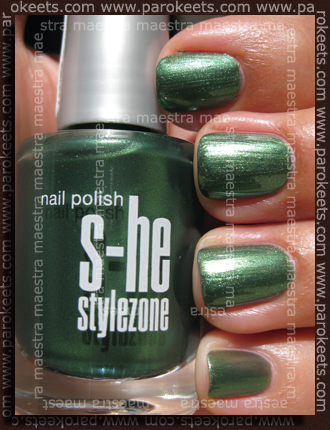 It becomes really sparkly in the sun, which is a good thing, but the down side is that the color somehow fades.
All in all, the polishes are great. The consistency is a bit on the thick side (except the green one), so a few drops of thinner would probably make them perfect. The shades are great for a drugstore brand, so thumbs up for S-he!
What do you think about these shades?