Golden Rose 207 can hardly be called a pretty color, but I had to try it anyway.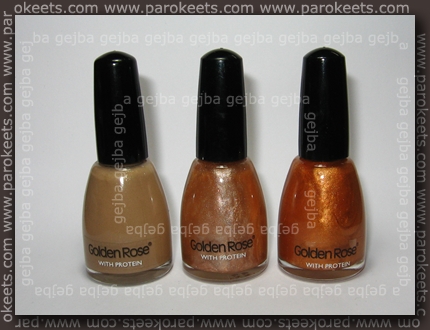 207 is beige-brown shade. If you added little bit eggnog into milk coffee this is the color you'd get.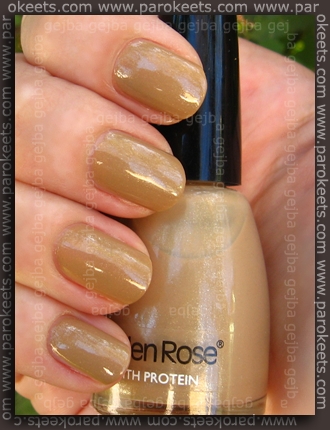 If it wasn't so yellow maybe I could tolerate it on my nails. Since that is not the case, it really looked funny on me.
It's little more manageable in the sunshine, since gold shimmer comes to life. It looks little bit darker in the photo than in reality.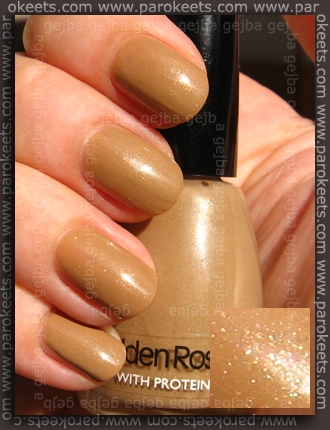 I wanted to use gold nail art over it, but I received my new Chez-Delaney plates and Essence All Access polish, so I experimented a little bit.
I used hypnotic image from H11 plate.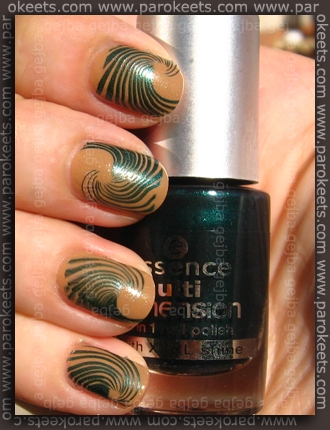 Don't worry – I didn't leave my house with this combination on my nails. But I did learn something: All Access is great for Konad and hypnotic image takes few trials to master.