Fall colors are all around me, so I decided to put something similar onto my nails. I chose Golden Rose 224.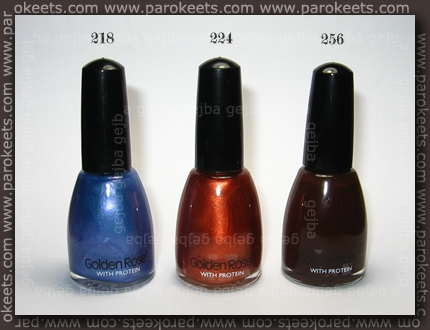 224 is lovely copperish color loaded with gold shimmer.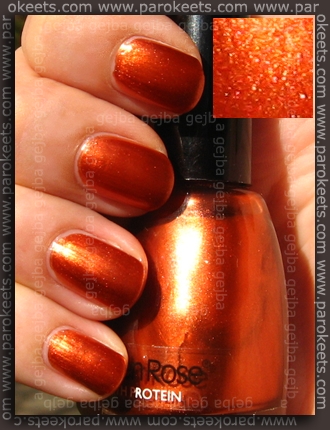 I'm not really a fan of frost finish, but fortunately for me it's not really that visible in this polish. I used 2 coats, but third wouldn't be amiss.
I found it interesting that 224 had more unpleasant smell then my other Golden Rose polishes. I must have gotten an older version.
One of our readers wanted to know if China Glaze Short&Sassy is good for Konad, so I tested it with Chez-Delaney H23 plate.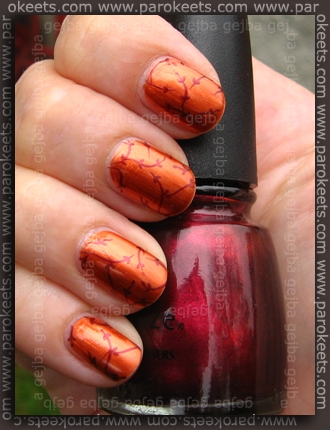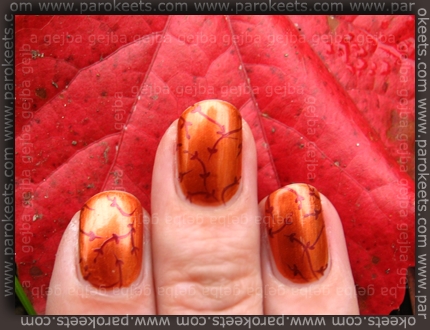 I liked the result. The image is not as visible as it would be with Konad polishes, otherwise it works just as good as original polishes.