I went out shopping with Nati and we got into a craft store, where I bought these perfect glitters with holographic effect. I had to try them out immediately. And the franken named Bling – Bling Ocean was born. Here's the formula, how he was created …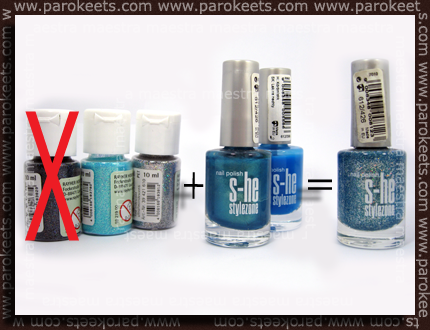 "X" in the picture above isn't a variable, but only crossed ingredient that wasn't used at creating the polish at the end of equation at all.
And here's Bling – Bling Ocean. Two coats shown in the picture. No application problems.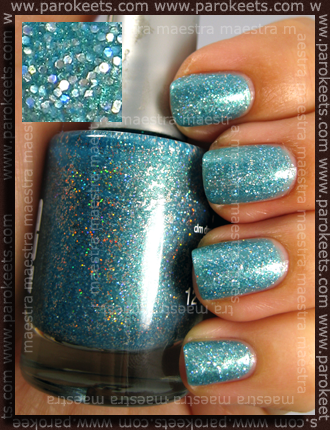 The close-up of the glitters …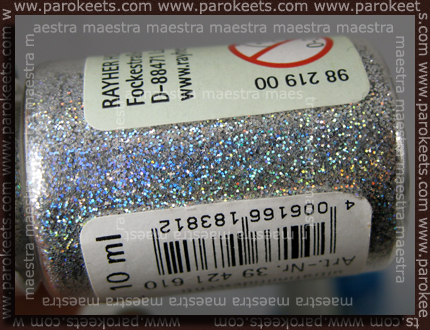 The day after a upgraded my mani and added some "waves" with Chez-Delaney IP H20 and Avon – Mirror Shine – Silver Foil polish. Here's the result.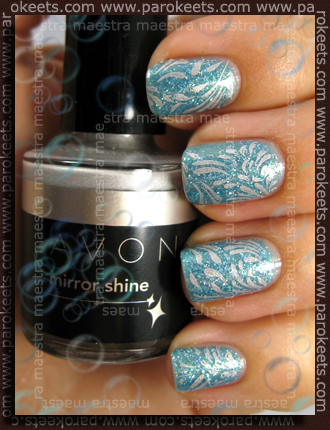 What do you think?