Few days I go I spotted two Gosh polishes on Ebay – Holographic and Silver. Price was little less than 14 EUR (around 20 USD) for the set but I "closed my eyes" and clicked Buy anyway.
Today I have on Gosh Holographic.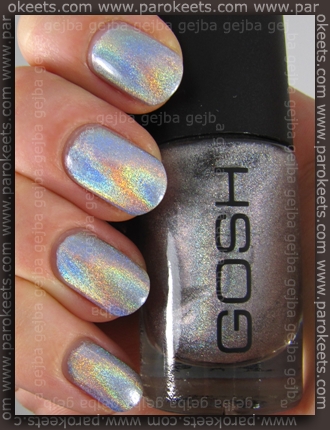 If I compare it to S-he or Essence holo polishes this one is way more holo. Rainbow becomes invisible only in really pool lighting. Better the lighting more holo effect is seen.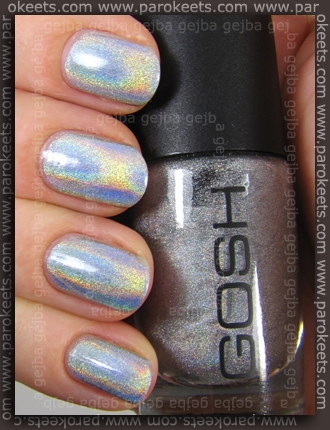 Now this polish was one tough cookie to apply. I was warned I should skip base coat with Holographic … but I had to try it out anyway.
Imagine you have fresh konadicure on and you have to use top coat right this minute. This polish has similar technique of application – as little brush strokes as possible and lots of polish on the brush (if you manage it since the brush is really thin).
First few nails actually had bald spots until I got hang of it. Most of the "baldies" were gone with the third layer.
After I used top coat holo effect went missing for couple of minutes – it did come back but not as holo as it was before.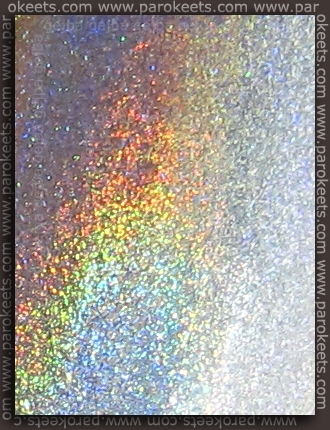 After a long long time I had to really shake a polish. There was no other way to get rid of the holo clumps. Fortunately my vigorous shaking didn't cause bubbles in it.
Does anybody else have this polish? How do you like it?