Happy New Year! I hope all your New Year resolutions come true and your MU collection get bigger.
My New Year manicure was p2 Rebel (no. 200). I planed to do the nail art with Essence holographic polish over it, but my hand wouldn't stop shaking, so I gave up.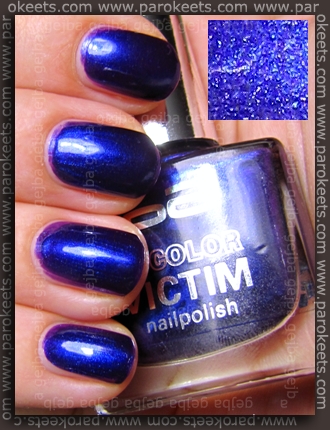 This is not the easiest polish to apply (dries to quickly and is little bit streaky) and my shaking hand was no help what so ever, so my manicure looked messy.
Violet-blue shade goes from almost blue color (but it's still to blue on the photo) in bright light to cool violet in the weaker lighting.
P.S. January will be the "game month" here on Parokeets blog. First condition is that you have to follow us in WordPress or with Google Friend Connect … and you did not hear this from me.