As I said in my previous post, I was a bit disappointed in Wagon Trail, that's why I decided to pimp it up with a bit of bling.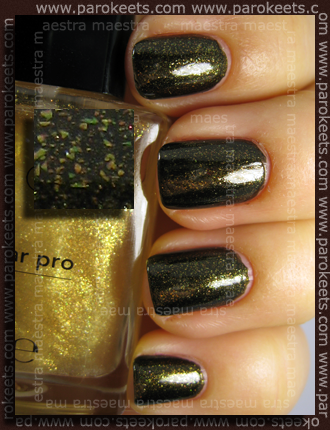 Golden Dream is a clear polish with tiny gold flakes. If worn alone it's completely sheer, but it's ideal as a shimmery top coat. There's one coat of Golden Dream over Wagon Trail shown in the picture above.
It seemed like a good ideal to make the manicure matte. I used Essie – Matte About You, which is the best matte top coat ever. You can normally buy it HERE, but I think it's out of stock right now.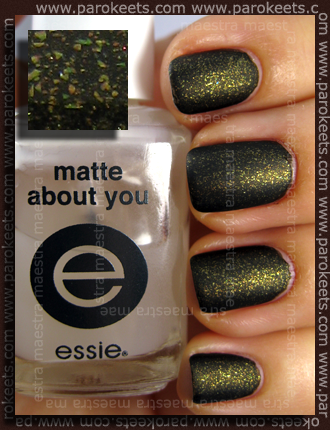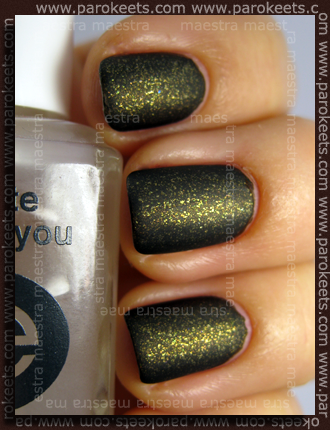 That's it … Now I'm completely satisfied with the manicure.
And what do you think?
And for the end the matching EOTD …