I never understood all the hype about the Yasmeen. Well, now I know. It's a fascinating and very complex shade. You just have to love it! Just look how many different colors you can see in the bottle …
The shade is primary purple on the nails, but the multicolored (or maybe duochrome) shimmer gives it depth …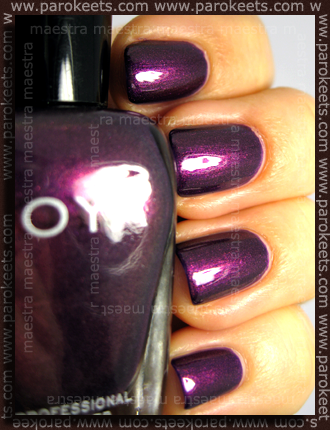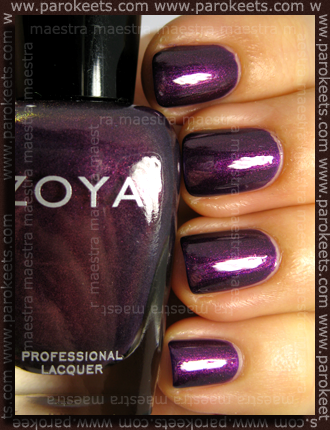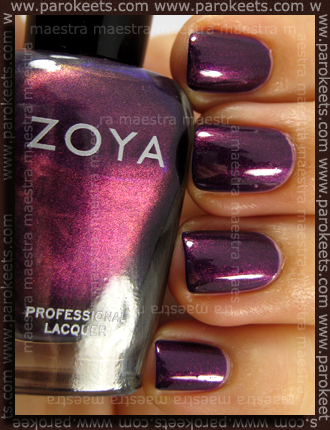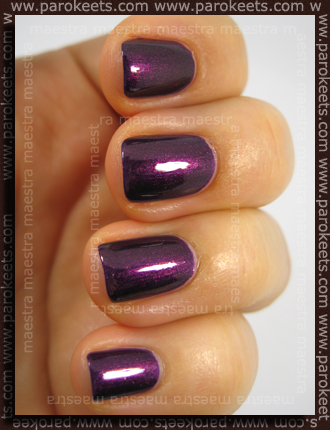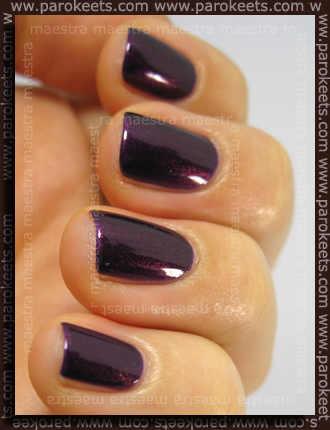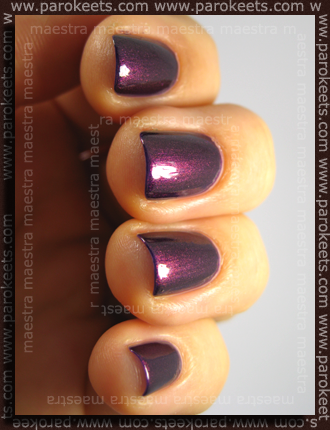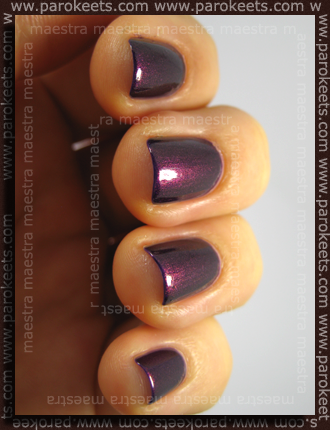 Yasmeen is a real chameleon under different lighting conditions …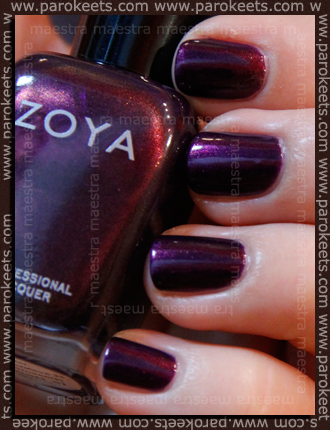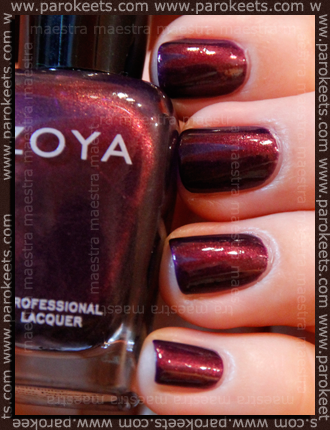 I didn't have any application problems with it. There are two coats in the pictures. In Slovenia you can buy Zoya polishes in NATI Studiu on Peričevi 35. Great, isn't it? Hmm … You say, you don't care? What about this?
Yasmeen can be yours, if you participate in our giveaway, which end on Sunday, 31.1.2010. Read more about the giveaway HERE.
This post is also available in SLO.