Alessandro is again spoiling us with a new collection of ten gorgeous minis. The collection is called He Loves Me and is made of ten springy and trendy shades, like grey, purple, beige, coral, pink … I grabbed four shades that appealed to me the most. And I can tell you, all four of them are winners for me!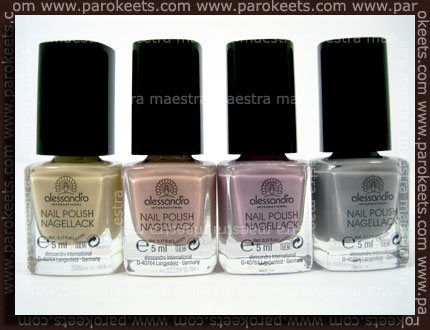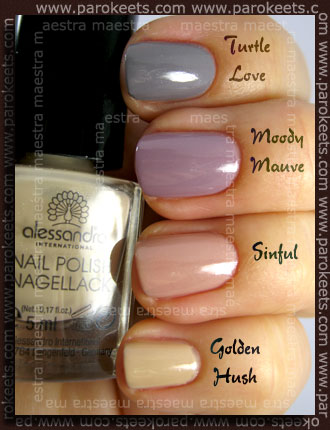 I can't believe it! I love all of them! They all applied like a dream. They are very well pigmented and all have tiny shimmer. There are two coats of each shown in the picture. And you know what? Alessandro finally named their polishes! I think they did a great job with the names.
The price stays the same: 3,95€ for 5ml.
What do you think? Interesting or not?