Thriszha from FAB UR NAILS was kind enough to allow me to do the comparison with her bottle of Ruby Pumps. Thank you, Thriszha!
Ever since I got my bottle of Precision – Twinkle Toes I was wondering how it compared to the red glittery goddess Ruby Pumps from China Glaze. Here are some comparison pictures …
After the first coat the difference is still obvious …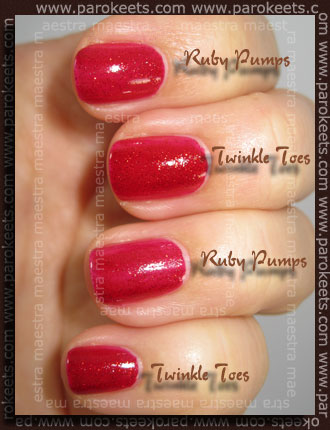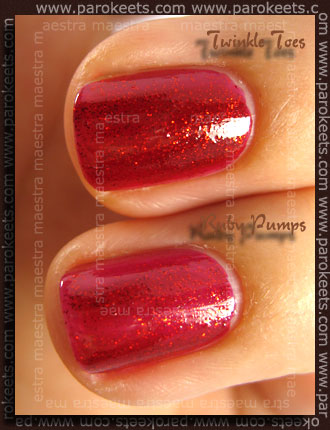 But after the second coat, they are almost identical …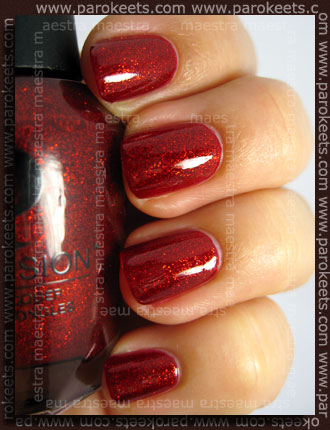 Can you see any difference between the two of them?