Do you remember, that I asked you for your help a while ago? When my creativity had left me, I asked you to send me your ideas for an Essie manicure, which will include Lolipop, Rock Candy and Mint Candy Apple polishes. I received a lot of wonderful ideas and suggestions. Thank you for your help, ladies! The decision was not easy. But finally Darksome's idea won. She suggested a Lollipop manicure. And I thought it was a playful and a funny idea and above all, it suits perfectly with the names of the shades.
Darksome, congratulations!
This is what I came up with …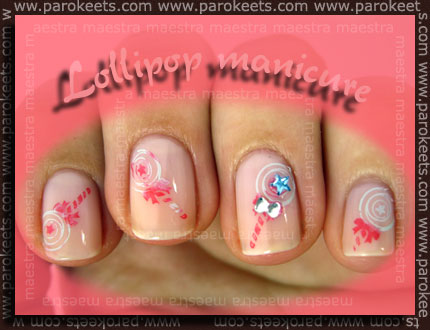 I'm not proud of the end result. I'll definitely use this idea at least one more time, but probably with some bolder colors.
Darskome will receive a set of mini polishes contributed by Čarodejka.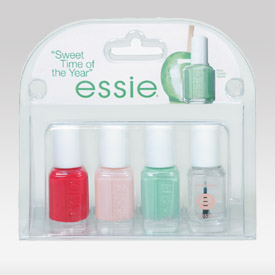 Thank you, Čarodejka!