I have another brand new Trend Edition from Essence for you today. It's called Fashionista. I don't think it's unique or something, but it's a nice collection anyway. Check them out.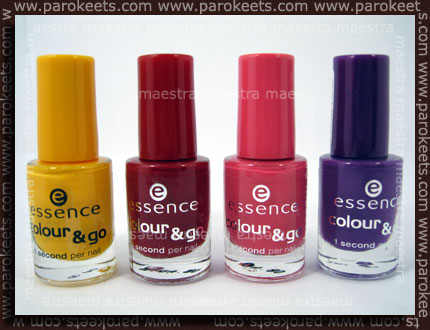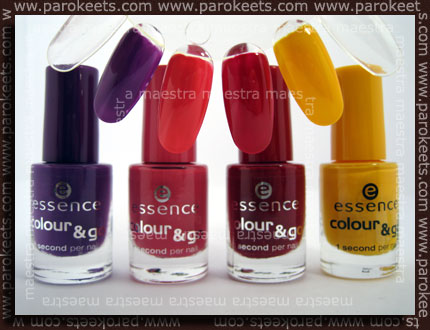 I made quick swatches on a nail wheel. I didn't have time for more …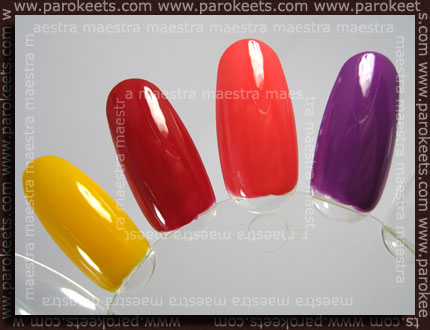 Above: Photo taken under the artificial light. VIP Appeal looks too orangey.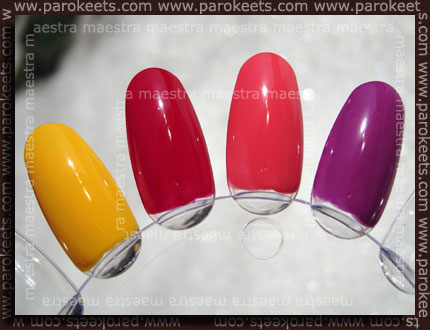 Above: Photo taken in the sun. VIP Appeal is pretty close to life.
Below is the comparison between Sundancer and Shankar from the Ethno Couture collection.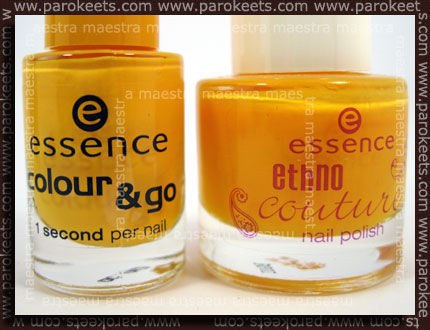 Shankar is a bit darker and is more orangey.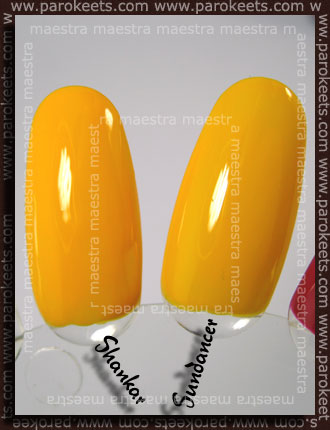 All shades seem to be cremes. I didn't have any application issues. All are 2 coats.