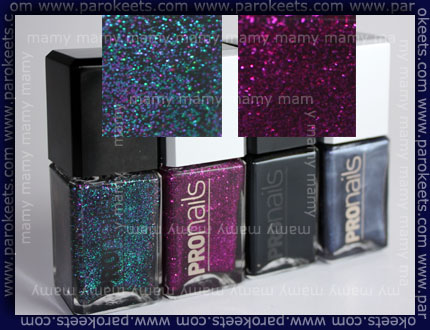 Kot se za prave ljubiteljice lakov spodobi, smo obiskale sejem Kozmetika v Celju. Kaj posebnega ni bilo videti. Če ne bi oboževale lakov za nohte, bi odšle zelo razočarane. Razstavljalci so večinoma ponujali izdelke po ugodnih sejemskih cenah. Kar pa ni veljalo za razstavljalca Konad ploščic, ker so bile tu cene enako (pre)visoke kot v njihovi spletni trgovini.  Škoda; vsaj zase lahko rečem, da bi si naredila lepo zbirko… 
Tudi Jessica je bila bogato zastopana, a cene so bile celo višje kot v trgovinah. Ah.
Pri nekaterih razstavljalcih smo se dolgo zadržale, klepetale in občudovale odtenke.
Pronails lakov je bilo ogromnooo in odločitev je bila več kot lahka. Eden ima zelen drugi ciklamno rdeč gliter.
Od desne proti levi si sledijo po naslednjih številkah odtenkov: 99, 155, 81 in 194.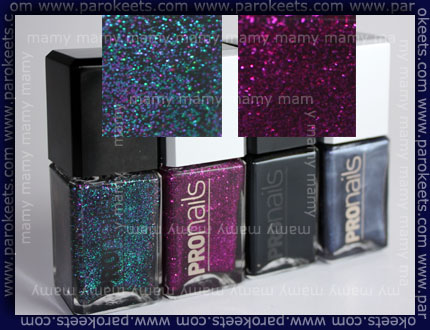 In še LE Chameleon Green Pronails, ki je obstajal tudi v rdečem odtenku, a me je ta premamil. Zeleni gliter ne gre zamuditi. Osnova je črn lak številka 81.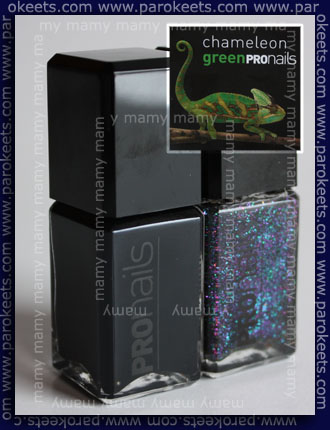 The Garden of Colour, lakov kolikor hočeš. Ta je odtenek s številko 29.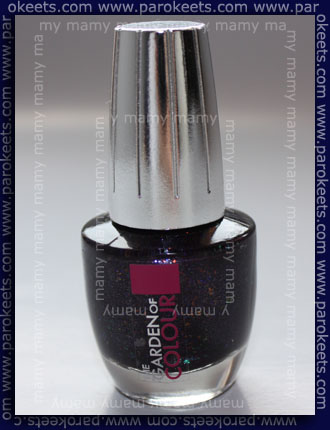 Millennium Nail System, odtenka 3266 in 3508.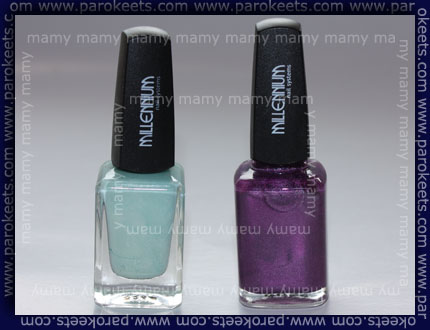 Essie, Mint Candy Apple  in že videni zgoraj Millennium NS, oba v mint odtenku.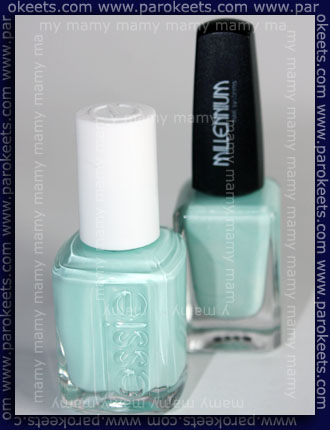 Abalico, številka 18, holografski.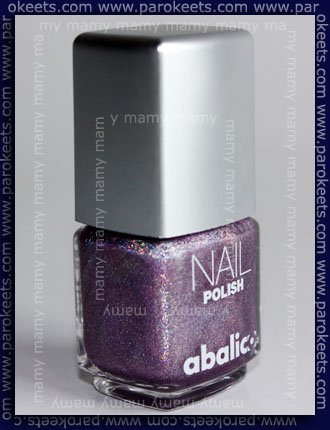 Prvi vtis lakov, ki sem vam jih predstavila, je odličen. Vsi so nekaj posebnega, razen Essie znamke sama meni nepoznana imena. Laki se večinoma prodajajo v salonih.
Danes mi je v stanovanju družbo delal…  :D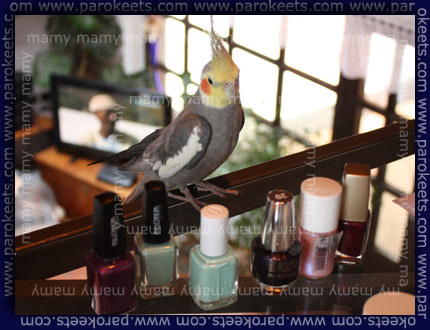 … na terasi pa radovedna sinička…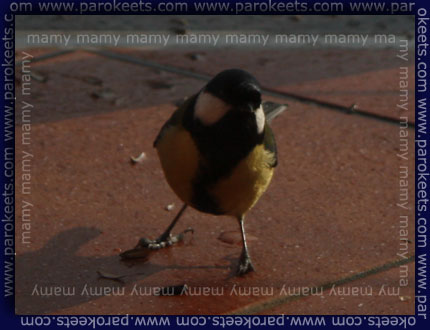 Zunaj še vedno traja snežna idila, a pomlad se že prebuja.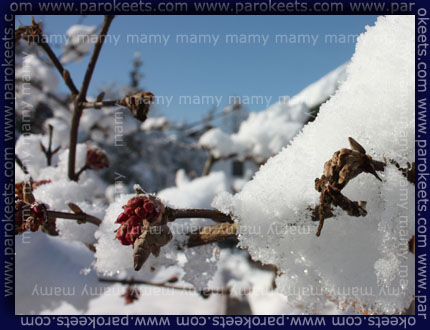 Več o lakih, slikovno gradivo, lastnosti, obstojnost, prekrivnost… sledi v naslednjih mesecih. Do takrat lepo pozdravljene!