I bought two mini Butterfly polishes last time I visited Ilirija store. Today I have for you no. 42.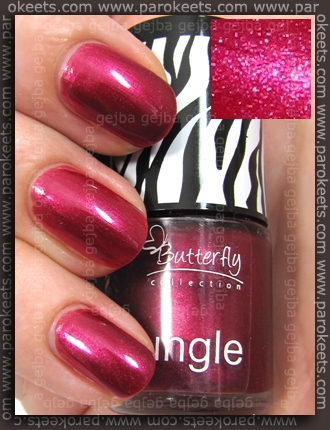 I was intrigued by the mix of reddish and pink tones where red dominates. Shimmer is more on the cool side, but it fits nicely with scarlet base.
If I remember correctly I paid little less than 3 USD for 6 ml bottle.
Staying power was not really good – I had very obvious tip wear the next day, so I covered it up with P32 fauxnad IP and China Glaze Harmony.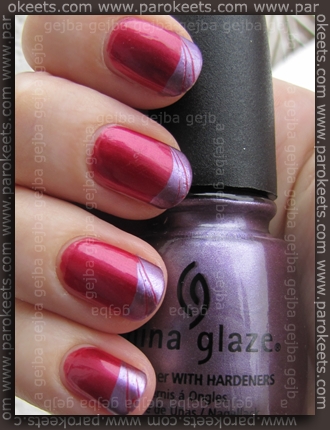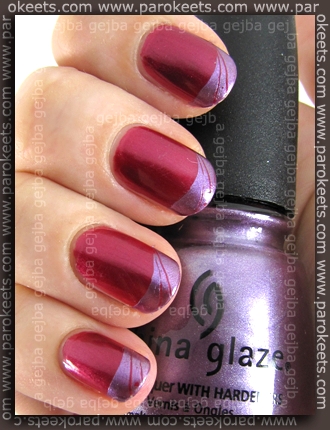 It's not that bad … for the first time. To really like this mani, the tip should be a lot narrower.