They say better late than never. Finally, I have Essie's collection for Spring to show to you.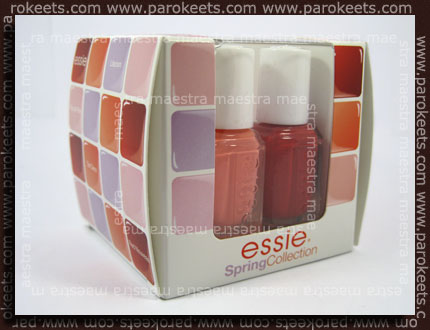 From six shades I'll show you only four. Here they are in no particular order.
Pop Art Pink is a lovely light jelly pink, that is suitable for french manicures if worn with one coat. But the color is buildable and with three coats it's opaque. I really like this one.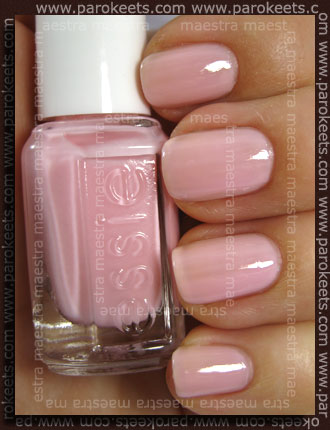 Above: 2 coats.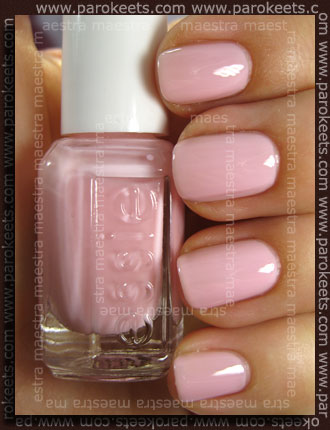 Above: 3 coats.
Lilacism is a light lilac creme. It's a wonderful color! I love it! The application isn't complicated. The picture shows two coats.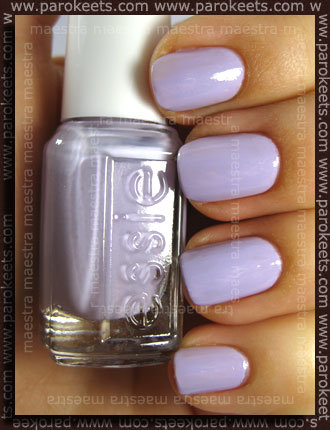 There has been a lot of pastel purples lately. That's why I compared some bottles with Lilacism. I don't have any dupes in my stash …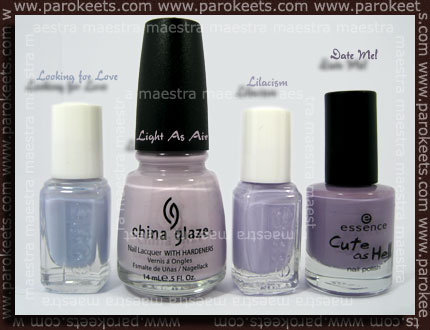 Tart Deco is a creme light salmon color, which is an odd color. It dries darker on the nail than it is in the bottle. I can't decide if I like it or not. There are two coats shown in the picture below. I included a comparison with the Essence – What Do U Think? from the Colour & Go line.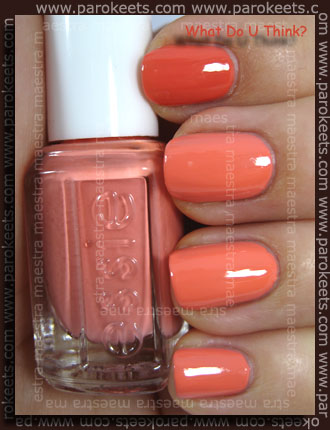 The funny thing about the Tart Deco is that it changes color, when you add a top coat. It shifts to orange. Unfortunately I don't have a picture to prove it (yet).
And last but not least Red Nouveau. Another color for which I can't decide whether I like it or not. I mean, you all know by now, that I'm really not into reds, but some are great even for me. There's definitely one awesome thing about Red Nouveau and that's the application. It's very pigmented and it applies like a dream. And I mean it! Awesome! There is only one coat in the picture below. The color alone is what's bothering me … I can't even tell, what's bothering me. I know, I'm weird.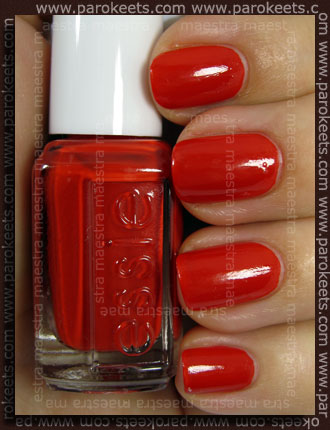 And because you said more artistic photos. I have nothing new … old composition, new colors.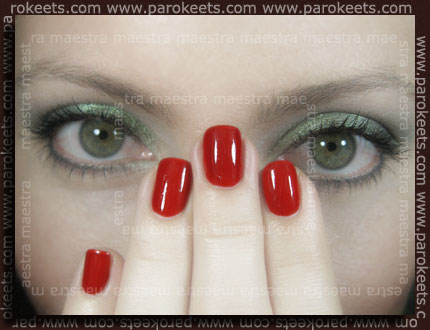 Make up is made with Sweetscents eyeshadows (Passion, Envy, Carbon). They have really great eyeshadows!
I would like to add a few words at the end about Essie's collection. I think it's a good collection. The formula on these is mostly great. The shades are very fresh and they scream spring to me. I like it!